Zanesville holds suicide prevention event for student athletes at Sulsberger Stadium
The atmosphere was quiet inside John D. Sulsberger Memorial Stadium Thursday evening, despite being filled with a collection of football players and cheerleaders from West Muskingum, Philo, Crooksville and Zanesville High Schools.
Noah Joseph, a 1995 graduate of Zanesville and current assistant coach at Rutgers University, returned to his hometown to spread a message on a topic that has impacted him directly — suicide.
After losing two close friends after they battled with depression, Joseph struggled in his own battle with feelings of hopelessness. After accepting and addressing his own dilemma, thanks in no small part to his wife, Lyla, Joseph began planning an event to talk about the subject and hopefully impact at least one student-athlete or audience member.
Joseph took the time at the end of the event to gather all players together in attendance to put forth a specific message — it's OK to struggle sometimes, using his own experiences as an example.
"Every day, I struggle," he said, walking down the track in front of all players in attendance.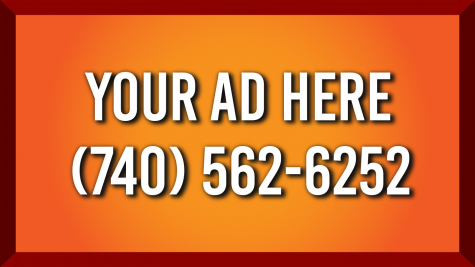 Among the speakers at the event was Laura Lewis, the assistant director of The Ohio State University Suicide Prevention program and Matti-Lynn Chrisman, who was recently named Miss Ohio in 2018 and uses the platform to promote mental health and suicide awareness.
Chrisman gave her own testimony of her struggles with depression and a period of her life where suicide was a constant thought. Her message, much like Joseph's, was to always remember help is never far away and recovery is always a possibility.
Lewis' statistics about the heavy toll suicide has taken on the state, especially on young adults, surprised the crowd throughout. After a few guesses from those in attendance, Lewis revealed there are around five suicide deaths in the state of Ohio every hour.
It's a harsh reality to realize, but her final message of "I Matter. You Matter. We Matter." displayed on the field's scoreboard helped tie together her point with Joseph's. It's always OK to ask for help.
While no one event can solve the dilemma the nation currently faces, Joseph's hope is his event, which he hopes to make a yearly occurrence, impacted someone in a positive way and gave them a key message.
"It's OK to feel bad," he said. "And it's OK when you feel bad to say, 'It ain't right,' and to ask for help. And that's the biggest thing. Don't feel less about yourself because of that."
Joseph said he hopes to hold the event during the school year next year to attract more people.