Many students impacted by Todd Bickle Memorial Scholarship
The first winners of a local scholarship created to memorialize the life of late Muskingum County Clerk of Courts Todd Bickle have been announced.
Seven area high school graduates will benefit from the fund which was established to recognize Bickle's many years of service to the community.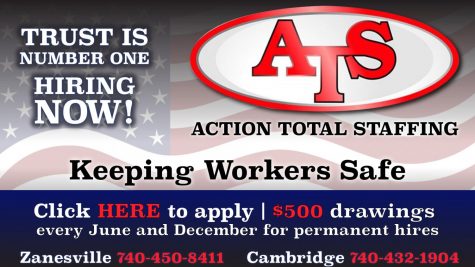 Bickle was a lifelong resident of Muskingum County and a 1978 graduate of Tri-Valley High School.
He earned an Associate Degree from Muskingum Area Technical College, now known as Zane State College, and began working as an assistant clerk at the Muskingum County Court House.
Soon after, he ran and was elected as the county's Clerk of Courts, a position he held for nearly 30 years.
He was known around the community for his friendly smile, loving personality and his iconic green blazer.
Bickle died suddenly after emergency responders were called to his home in mid-January of last year. He was 60-years-old.
At the time, Muskingum County Common Pleas Court Judge Mark Fleegle called the news "a total surprise."
Bickle's position, which is now held by Wendy Sowers, oversees several county offices in addition to the general division common pleas court.
"What most people didn't realize is that he also had the title office and domestic court," said Fleegle in an interview with Y-City News in January 2020. "So he actually operated out of three different offices and took care of all of them."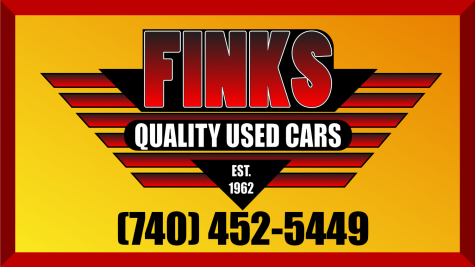 In addition to his work locally, Bickle was also instrumental outside of Muskingum County.
"The thing is, Todd was also not just an icon in the community for that position but he was very involved at the state level … the Ohio Clerk of Courts Association. So, it's just kind of blown up how widespread because of his tenure and personality I think people were just drawn to him," Muskingum County Commissioner Mollie Crooks said at the time of his passing.
Bickle was a past president of the clerks association and was an active member of several committees.
Fleegle added that Bickle would testify at hearings and was at the center of house bills concerning the courts and the clerks association.
"[Bickle was] very active trying to keep up to date and make sure that the courts were doing what they're supposed to do," said Fleegle. "He attended everything, went everywhere [and] knew everybody."
Those who worked closely with Bickle described him as friendly, witty, optimistic and funny.
Then Assistant Muskingum County Prosecutor Ron Welch, now the county's elected Prosecutor, said that no one that met Bickle ever had a bad word to say about him.
"He was always smiling and quick to say hello," said Welch. "He was always quick with a joke."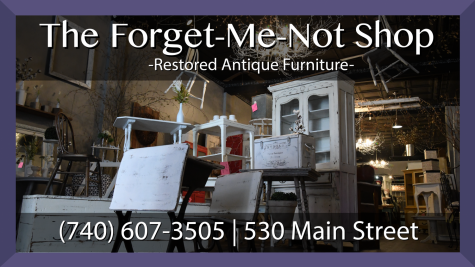 The scholarship was established to memorialize those memories of Bickle and provide a future generation with money for tuition and other educational expenses.
Recently announced, seven area high school graduates have been awarded monies from the fund.
The following is a list of winners:
Laine Jordan is a 2021 graduate of John Glenn High School, where he was active in golf and 4-H. Jordan plans to attend Ohio Northern University to major in forensic biology.
Kennady Omen is a 2021 Philo High School graduate. She was a cheerleader for football and basketball and was active in National Honor Society. Omen is attending Indiana University, Ohio State University, or Ohio Northern University to pursue a degree in biology.
Jerryn Swingle is a 2021 graduate of Philo High School, where he excelled in student council, National Honor Society, archery club, Key Club, and Pep Club. Swingle will be pursuing a physical therapy degree from the University of Evansville in Indiana.
Brock Zemba is a 2021 Bishop Rosecrans High School graduate. His high school activities included golf, drama club, and quiz team. Zemba plans to attend Xavier University to major in Entrepreneurship.
Chloe Eicher is a 2019 graduate of Tri-Valley High School, where she was active in soccer, gymnastics, and National Honors Society. Eicher attends Kent State University, double majoring in exercise physiology and pre-medicine.
Caroline Holmes is a 2020 graduate of Tri-Valley High School and was involved in swimming for various teams in and outside of school. Additionally, she was active in the New Hope Lutheran Church Youth Group and the Muskingum County Community Youth Foundation. Holmes attends Hillsdale College in Michigan as a biochemistry major and a Spanish minor.
Philip Young is a 2019 graduate of Tri-Valley High School. Young recently earned his associates degree in criminal justice from Zane State College and is continuing his bachelor's program at Ohio University Zanesville.
Donations can be made to the Todd Bickle Memorial Scholarship Fund through the Muskingum County Community Foundation.
Would-be donors can make a contribution online at the foundation's website or by mailing a check to 'MCCF' at 534 Putnam Avenue, Zanesville, Ohio.
To learn more about various area scholarships visit: www.mccf.org/Scholarship-Central