Zanesville man charged with rape, kidnapping of area minors
A Zanesville man has been arrested on a plethora of charges related to his involvement in the rape, kidnapping and photographing of two area minors.
Eric Newell, 32-year-olds, faces the possibility of spending the next few decades of his life, if not the rest of his life, in prison for the crimes he is accused of committing.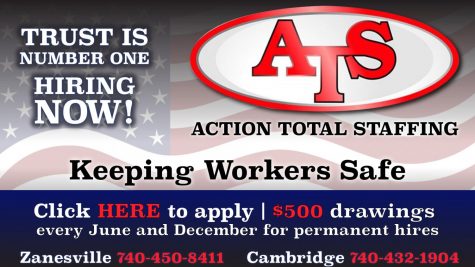 Newell was indicted earlier this year by a Muskingum County grand jury on seven felonies.
Those include rape, a first-degree felony, kidnapping, a first-degree felony, gross sexual imposition, a fourth-degree felony and disseminating matter harmful to juveniles, a first-degree misdemeanor.
His victims were 15 and 16 years old at the time the crime was allegedly committed, September of last year.
After being arrested earlier this month, Newell appeared in court Wednesday morning for his arraignment, pleading not guilty to all charges.
He is being held in the Muskingum County Jail on a $1,000,000 bond.
No more information is publicly available at this time.