Three transported in crash Thursday
A crash Thursday afternoon has sent three individuals to the hospital.
Multiple first responders were on scene for nearly an hour as crews worked to clear the debris and vehicles from the roadway for traffic.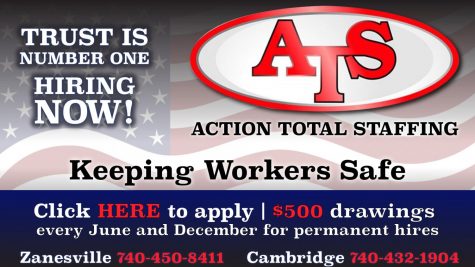 According to a trooper with the Ohio State Highway Patrol, the crash occurred at around 3 p.m. along State Route 146 (Chandlersville Road) at its intersection with Millers Lane.
A green Chevy was coming up to the intersection from Duncan Falls along Millers Lane when its driver failed to make a complete stop.
A white Jeep traveling westbound along SR-146 couldn't stop in time and struck the Chevy in its front driver's side area of the vehicle.
All three passengers, two in the Chevy and one in the Jeep, were transported to Genesis Hospital with what appeared to be minor non-life-threatening injuries.
The crash remains under investigation, but citations are likely, the trooper added.
Assisting the Ohio State Highway Patrol were squads from Genesis Community Ambulance Service and first responders from Wayne Township Volunteer Fire Department.