Boyer appointed as interim director of Muskingum County Center for Seniors
A local organization devoted to supporting the elderly members of the Muskingum County community has announced the appointment of an interim director of its administrative staff.
David Boyer, former executive director of the county's Children's Services agency, has been tasked with leading the Center for Seniors while its long-term director is away on medical leave.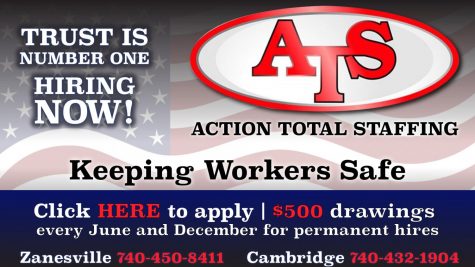 According to MCCS Board of Trustee Chairman James McDonald, the temporary interim appointment of Boyer will allow the organization to continue providing its resources to seniors in the community while Ann Combs is away.
"Mr. Boyer has a wealth of experience in management, team building, fundraising and community relations," said McDonald who noted the organization's top priority is resuming services to seniors that were offered prior to the COVID-19 pandemic.
McDonald added that an announcement is forthcoming about the board and administration's reopening plan, which is based on federal, state and local recommendations and guidelines.
Seniors who have been vaccinated will have access to restored in-person activities and congregate meals at its downtown Zanesville facility.
Boyer said he is impressed with the Center for Senior's efficiencies in food services and transportation, excited to soon begin his new role with the organization.