DeWine visits Zanesville, supports local shop
Ohio Governor Mike DeWine was in Zanesville Wednesday morning to visit a COVID-19 vaccination site, while in town he stopped at and bought ice cream from a small local business.
Tom's Ice Cream Bowl, known not just locally but around the world, was the Governor's choice for a sweet treat before heading back to Columbus.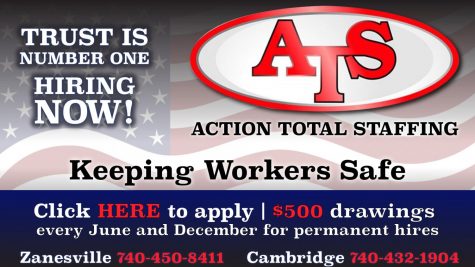 The Governor told Y-City News he wanted to show others it was important to support Ohio businesses, as many have done throughout the past year.
"I think you are going to see more and more people come out to businesses, restaurants and other places after getting their shot," said DeWine.
The Governor was forced to close in-door dining around this time last year when the first reported cases of COVID-19 began to appear within the state.
Other governors quickly followed his lead, with nearly every state shutting down their economy to help stop the spread of the virus while health officials worked diligently to come up with a response.
DeWine has called it "a very tough decision" multiple times thoroughly his weekly press conferences, citing the hardship that it placed on businesses and employees.
At the Governor's request, state legislators carved out additional monies from its CARES Act funding to support those impacted businesses.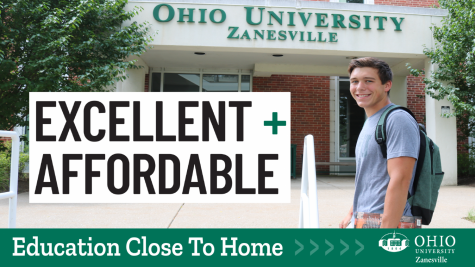 After touring the COVID-19 vaccination site along Maple Avenue and speaking to the press, DeWine stopped to get an ice cream cone.
As for his choice, the Governor said he picked his favorite, raspberry ice cream.
"I've been to Tom's many many times over the years," said DeWine. "Whenever I'm in Muskingum County I try to stop by."
After receiving his cone, DeWine spent a few minutes speaking to patrons inside about getting the vaccine and their support for locally owned businesses.
One young girl, who was very shy, giggled to her father about why there was so much commotion, he told her it was because the Governor had just walked in.
When she asked why he was getting ice cream, her father replied, "even famous people like ice cream," which caused the girl to giggle a little more.
As DeWine walked out with his cone, the Governor said he hopes as people get more comfortable they go out and support their local businesses.