Muskingum County school staff receive COVID-19 vaccines
As part of Ohio Governor Mike DeWine's pledge of getting students back to a physical classroom by March 1, district staff members across the state were given priority to a Coronavirus vaccine.
Last week, Muskingum County schools received and administered their allotted doses, giving educators a protective shield that will allow schools to remain open, a challenge many districts have faced in the previous months.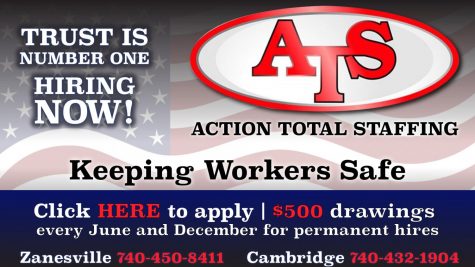 From nearly the start of the onset of the Coronavirus pandemic in Ohio, DeWine stated he was conflicted with closing school buildings, but felt that it was necessary to protect students.
As the Tri-Valley Lady Dawgs traveled to Columbus to compete in the division two state semifinals against Napoleon, DeWine was preparing to make an announcement no one was expecting.
At around 2:50 p.m. on Thursday, March 12, DeWine said all schools in Ohio, without exception, would close for three-weeks.
No one, not even the reporters there that day, expected the announcement, Ohio became one of the first states to close its school buildings, eventually, every other state would follow as the country braced for its first global pandemic in over 100 years.
The resulting closures would tear at the very fabric of American society, soon business closures would follow as the state mirrored shutdowns enacted in Europe and Asia.
At its peak near the end of March, nearly one-third of Ohioans would be unemployed as the state and the country braced for the worse that health officials predicted would follow.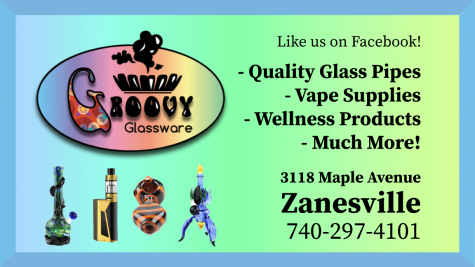 Weeks later, DeWine would extend the closures through the end of the school year.
Seniors at the time, many of whom had been looking forward to their senior year since kindergarten, soon found themselves on home instruction and without spring sports.
Many schools would reinvent how graduations were held to give students in the class of 2020 some attempt at normalcy.
Throughout his summer press conferences, DeWine spoke at nearly every one of them about the importance of getting students back into the classroom.
Many parents expressed concerns about their children, some felt isolated, others felt lost, grades began to become affected but most importantly, many became depressed.
Ohio, like many states, devoted a significant amount of its CARES Act funding to school districts to buy supplies, materials and devices that would enable districts some form of in-person learning.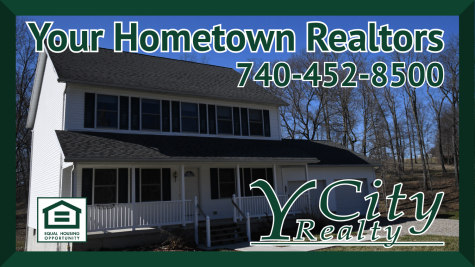 As DeWine's administration, along with the state's health department, began to experience the post-Thanksgiving surge in cases, the likelihood of another school closer seemed eminent.
The governor however had taken a different approach than other states when he reopened schools in August, he wouldn't force districts or individual buildings to close, he'd leave it up to school boards to decide.
The decision was met with a mixed response, on one hand, it gave districts the opportunity to make their own decisions based on local factors and health conditions, on the other, it placed superintendents and school boards between parents, businesses and the community.
In Ohio, like across the country, mothers were primarily the ones forced to quit their jobs to stay home with their young children since they couldn't go to school.
However, school buildings that did remain open, like those in Muskingum County, experienced another issue, an infected student could close an entire classroom or an infected teacher could close down an entire grade or building.
Each of the county's six school superintendents worked diligently to keep in-person instruction available.
Tri-Valley Superintendent Mark Neal was forced to close down two of his school buildings, Frazeysburg Elementary and Adamsville Elementary, temporarily after an outbreak that also affected instructors.
Zanesville City Schools moved to a hybrid learning model after the county was upgraded to a Level Red public health emergency.
Maysville had to shut down near the end of December and move to fully remote instruction following a large number of cases that also affected staff, which placed a strain on resources and personnel that ultimately made in-person learning unrealistic.
Throughout the fall semester of 2020, every district and almost every building had cases of COVID-19, some were able to stay open while others weren't.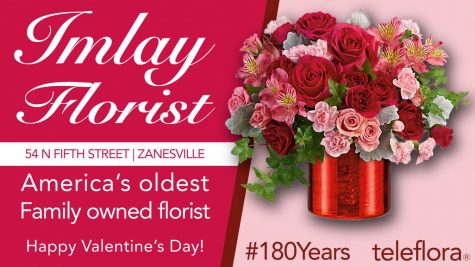 In mid-December when DeWine announced his initial goals of vaccine allocations, he stressed the need to keep school buildings open.
During an early January press conference with Dr. Jack Butterfield, Director of the Zanesville-Muskingum County Health Department, and Matt Perry, President and CEO of Genesis HealthCare System, both stressed the importance of keeping children in school.
In Muskingum County, it was often the case that instructors getting the virus was the cause of a building or district closure.
The same experience was being observed by the state's over 600 school districts, whose administrators were forced to balance the concerns of parents, who didn't have adequate childcare, with staffing situations that were dismal at best as cases were surpassing each previous weeks numbers.
DeWine's decision to reallocate doses, over a quarter of a million, from elder Ohioans who are more at risk of dying if they contract the virus, didn't go unchallenged.
Many questioned the ethnicity of the decision, but DeWine would often rebuttal in-part by addressing the academic, social and psychological issues facing students, some of which have committed suicide.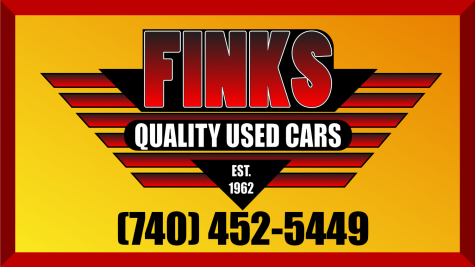 Ohio's administering of COVID-19 vaccines to school staff was separated into a four-week distribution cycle, with each county having all their employees vaccinated the same week.
Muskingum County was selected to receive their delivery the week of Monday, February 8.
Genesis HealthCare System was chosen by most area school districts to administer their Coronavirus vaccine with others, like Tri-Valley, selecting the county health department.
Mid-East Superintendent, Matt Sheridan, said the decision to select Genesis was a no-brainer.
When the district began creating its COVID-19 plan, employees with the healthcare system stayed in close contact and assisted when testing of students or staff was needed.
"We are very appreciative of all their help and support," Sheridan added.
For Sheridan, who also received a vaccine Friday, knowing that his employees have an extra hedge of protection against the virus is very reassuring because it resolidifies their commitment to keeping students in the classroom.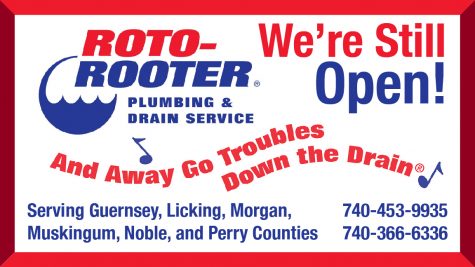 For Matt Perry, CEO of Genesis HealthCare System, the vaccine allocation to staff members meant that area students and families could have assurances that schools would stay open.
"At Genesis, we feel privileged to assure our communities' educators receive the COVID-19 vaccine as outlined in the state guidelines," said Perry. "The pandemic has been very hard on all the children in our community. Vaccinating our teachers is a large step in resuming in-person classes and restoring a sense of normalcy for our children."
Every staff member Y-City News spoke to Friday afternoon at the Zanesville campus of the Mid-East Career and Technology Center was grateful to be receiving the vaccine.
Intervention specialist, Alexis Hartnell, said she felt that taking the vaccine was her way of helping to protect more vulnerable members of the community, but also to show her students and members of the public that it's safe and pain-free.
"I work with the public every day and so if I can set an example for my students then I'll do that," said Hartnell.
Staff members at receiving schools, like the doctors and nurses in mid-December, are not required to take the vaccine as it is an entirely voluntary choice, but many repeated Hartnell's comments about setting an example for others in the community.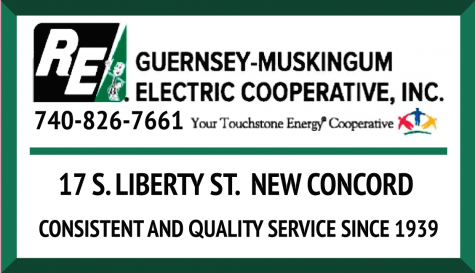 Other Mid-East employees such as biology and environmental science instructor, David Mowry, said that in addition to taking the vaccine for his students, that he was also doing it for his grandparents and children.
Mowry's aunt, who is over 100 years old, recently got out of the hospital for COVID-19, and for him taking the vaccine is his way of helping to protect those around the community who are most vulnerable.
"It wasn't really a choice in my mind," said Mowry who explained the entire process was quick, easy and painless.
Bill Lange, an English teacher, said he has seen firsthand the importance of students being in the classroom.
According to Lange, students participate more with in-person instruction and are more likely to ask for help if they need it when physically present.
Lange said he is also glad that the vaccination of school staff will ensure that classrooms stay open as it takes the pressure off parents and families in having to stay home with their children and either take reduced hours or a leave of absence from their job.
"One added benefit is that it should definitely help boost the economy," added Lange.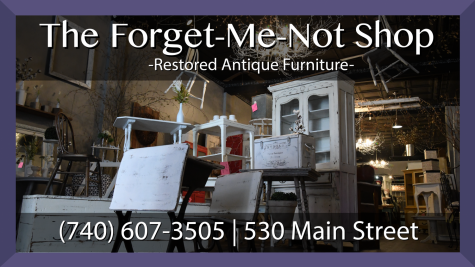 One of the very last school staff members to be vaccinated in Muskingum County Friday was Mid-East nursing instructor Dr. Cindy Price.
Price has a bachelor's degree in nursing science, a master's in adult healthcare and a doctorate in nursing practice, an education that makes Price not only extremely qualified on the topic of vaccinations but a trusted role model.
For Price, due to her involvement with patients, students and family members, there was no doubt she would take the vaccine when it became available.
"This injection is what I believe is our best hope of slowing this whole disease and that's why I'm taking it, to be preventative," said Price. "I feel safer, I feel like I have the best opportunity to not become ill and that's my hope, that this will keep me and others from getting sick."
Administering her vaccine was Janelle Guentter, an RN with Genesis and an associate professor of nursing at Muskingum University.
Last week, Genesis administered 309 doses at Zanesville City Schools, 189 doses at East Muskingum, 163 doses at Maysville, 140 doses at MidEast, 120 doses at West Muskingum and 76 doses at Rosecrans for a total of 997 COVID-19 vaccinations.
On Friday, the Zanesville-Muskingum County Health Department administered 262 doses at Tri-Valley.
Late Friday evening, DeWine called an emergency press conference after it was alleged that some school districts in Ohio were refusing to reopen after their staff had already received their vaccines.
All districts in Muskingum County that signed-up and had staff members receive a vaccine appear to still fully support offering some form of in-person instruction by March 1, many already do as of the time of publication.