County remains under a level two snow emergency through Tuesday morning
UPDATE: As of 12:30 p.m. Tuesday afternoon, the snow emergency has been downgraded to a level one.
Muskingum County remains under a level two snow emergency as declared by Sheriff Matt Lutz.
At around 3 a.m. Tuesday morning, the Sheriff moved the county from a level one to a level two snow emergency as roads and weather conditions worsened.
Reports of accidents and vehicles off the roadway have been coming in steadily throughout the early morning, according to scanner traffic.
Many area businesses and schools have closed due to those conditions.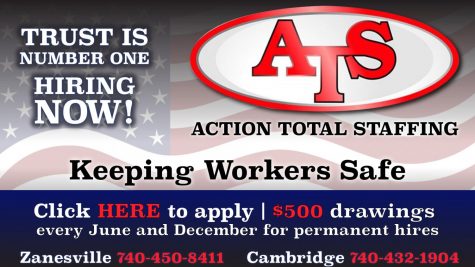 During a level two snow emergency, roads are considered hazardous with blowing and drifting snow. Roads may also be very icy.
Only those who feel it is absolutely necessary to drive should be out on the roadways, according to the State of Ohio's Snow Emergency Classifications Guidebook.
Residents should contact their employers to see if they should report to work before leaving.
Should motorists need to still travel, they are advised to use extreme caution.
The Ohio Department of Transportation has multiple crews active throughout the county treating roadways on 12-hour shifts and will continue to do so as snowfalls and icy conditions continue.