Muskingum Valley tops Licking County, 28-13
The weather finally decided to cooperate with the fans, players and coaches in Newark's White Field Friday night long enough to play the 37th annual Muskingum Valley – Licking County All-Star Game. While a chippy and jumpy night for both sides saw plenty of yellow on the field at times, Muskingum Valley walked away with a 28-13 win.
It was the 20th win all-time in the series for Muskingum Valley, who picked up touchdowns from Caine Martin of Zanesville on the ground, another from Justin Heacock of John Glenn to Gray Bennett of Sheridan on a pass, a toss from Connor Sidwell of Maysville to Casey Smith of John Glenn and a short touchdown run for Jarrett Munyan of Sheridan for the final nail in the coffin.
After a strong showing of offense for Muskingum Valley in the first quarter to stretch out to a 21-0 lead, the night started to fall apart somewhere in the middle. In all, both sides combined for 13 personal fouls, including four offsetting instances.
Neither side found the end zone in the middle half of the contest, until late in the third when Licking County's Jake Lewis of Licking Valley found his old high school teammate Ethan Brechbill in the back-left corner of the end zone.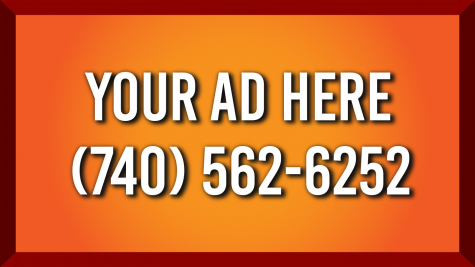 Brechbill scored again after Muskingum Valley found the end zone for the last time, but the extra point was eventually blocked, keeping things at 28-13.
Even with two interceptions thrown by Heacock and a stagnant offense after the first, Muskingum Valley was bailed out of its miscues by Licking County's failure to find the goal line. Even with drives getting to the red zone, penalties, fouls and inefficient offense doomed them as the game wore on.
Munyan's big night on the ground was capped off with a late touchdown run. After taking the hand-off, the former Generals running back lowered his pads and churned his legs to earn the score, looking more like a freight train than a ball carrier. He finished with 90 yards on the ground and the touchdown.
The all-time series now sits at 20-17, in favor of Muskingum Valley. It was coach Matt Edward's first win as a coach in the all-star contest.