Leach named as local State Highway Patrol Post's Trooper of the Year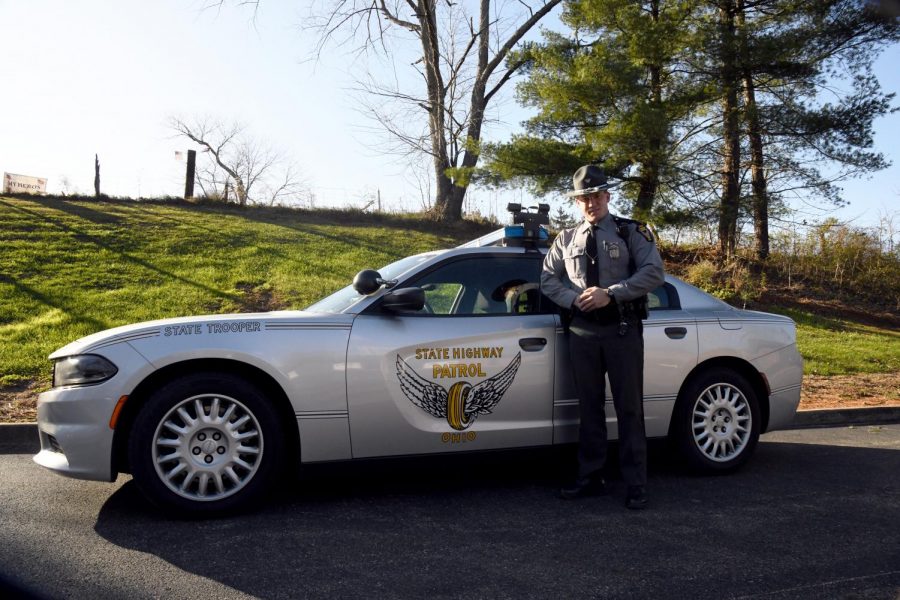 A local law enforcement officer has been selected as this year's Ohio State Highway Patrol Zanesville Post's Trooper of the Year.
Trooper Scott Leach, a recent graduate of the academy, was selected by his colleagues for the award which is bestowed upon a trooper at each of the Highway Patrol's Patrol Post throughout the state.
Candidates are selected by their fellow troopers, sergeants, dispatchers and post commander for the yearly award who select the officer based upon numerous factors that represent a model trooper.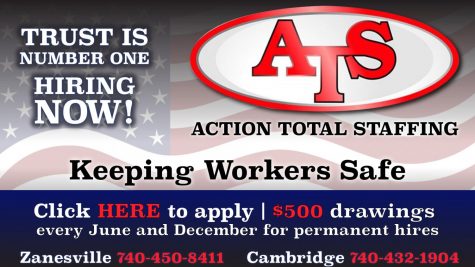 Leach is a 2004 graduate of Maysville High School and a 2009 graduate from the Russ College of Engineering at Ohio University.
After graduating college, Leach spent multiple years as an engineer at the General Electric (GE) light bulb plant in Circleville, Ohio before it was closed by the company due to the dwindling demand for traditional light bulbs.
Leach said he was informed in the fall of 2016 about the impending closure and had to make the decision to find another engineering job or consider a career change.
He had always been interested in a career in law enforcement and along with his engineering background, thought that he possessed the necessary qualifications to make a fulfilling and rewarding career out of the Ohio State Highway Patrol.
Leach, who was 30-years-old at the time, was also quickly approaching the Patrol's 34-year-old age limit, so after some consideration, he began the rigorous process of applying.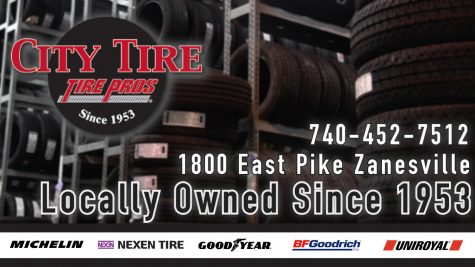 Troopers are considered to be some of the top law enforcement officers in the state, with the Highway Patrol having one of the most competitive and selective hiring processes for future cadets before they arrive in Columbus for a 24 to 26 week training program.
Like many applicants, Leach wasn't told if he would be accepted or not into the program initially, watching other classes be convened as he awaited an answer.
Ultimately though, Leach was accepted and became a member of the 165th Academy Class where he quickly became a leader and rose above his peers.
While too humble to proclaim his accolades during interviews with the media, records from the Highway Patrol show that Leach graduated top of his class and received special honors in both overall performance and driving, two of the five awards given to cadets during gradation.
Due to an open position at the Zanesville Post and his class rank, Leach was able to return to his hometown to begin his law enforcement career.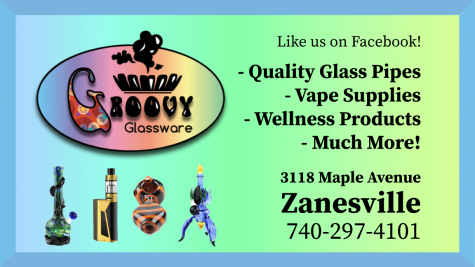 Leach said he was very humbled when he found out he had been selected as Trooper of the Year, saying that it was even more of a special honor due to the fact that his coworkers were the ones to have nominated him.
"It's a great feeling, especially when your peers choose you to be the Trooper of the Year," said Leach. "I wasn't expecting it, I just go out every day and do the best that I can."
Having grown up in the area, Leach said he feels a special connection to the community and pride in his services.
Earlier this year Leach helped volunteer at the Franklin Local School District to organize and distribute food to students who were on remote learning to ensure no child went hungry during the hiatus from the classroom.

Leach said that when he does have to issue a citation for a crash or aggressive speed, he tries to take time to explain the reason and why he was citing the driver, turning it into a learning experience.
"It's very rewarding," said Leach. "I've found many people felt much more accepting because I took the time to explain it to them, while also using the situation to help prevent future crashes and promote safe driving."
One of his supervisors, Sergeant Jeff Jirles, said that Leach exemplifies what it means to be a trooper and that he is a leader among his peers.
Post Commander Lieutenant Russ Pasqualetti echoed those remarks noting how the Highway Patrol is always looking for new troopers who will lead the organization in the upcoming decades and that troopers who receive the award are often frontrunners for those leadership roles.
When away from the job, Leach enjoys watching Ohio State football, hiking, restoring vehicles and auto racing.
He resides, along with his fiance, Tiffany Miller, in Muskingum County.