Suicide rate rises in Muskingum County
Suicide is becoming a more prominent cause of death in Muskingum County, although cancer and heart disease remain the two leading causes of death in the county, according to the Zanesville-Muskingum County Health Department.
The Zanesville-Muskingum County Health Department produces a half-year and a year-end report that records the number of suicides in the county. The year 2017 saw three deaths by suicide during the first half of the year. That number later rose to nine total by the year's end.
The 2018 report has recorded 15 suicide deaths up-to-date, equally more than the county saw over the duration of the entire year in 2017.
With Muskingum County's population of 86,290, in 2017, roughly one person out of every 9,588 people died by suicide. In 2018, that number has risen to about one person in every 5,753 people in just six months.
The alarming trend is difficult to compare to the rest of Ohio. In 2017, the state of Ohio recorded 1,734 suicide deaths, according to the Ohio Department of Health. That figure factors out to be roughly 4.75 suicides a day in Ohio.
So far in 2018, Ohio has officially recorded 411 total deaths by suicide. Coroners are given six months to complete and report their investigations to the state, so the number of suicide deaths is potentially higher than those reported, the Deputy Director/Communications Director of the Ohio Department of Health, Russ Kennedy, said.
The three leading counties in the suicide death poll for 2017 were Franklin County with 165 total, Cuyahoga with 157 total and Hamilton with 112 total. Those are the three largest counties by population standards in the state of Ohio — Cuyahoga at 1,266,049, Franklin at 1,196,070 and Hamilton at 802,516.
The Ohio Department of Health's statistical suicide death numbers do not accurately match county statistics because each county reports suicide deaths that occur in its county while the state attributes suicide deaths to the person's county of residence, regardless of where the person died.
In the community
Sheriff Matt Lutz of the Muskingum County Sheriff's Department said that mental health has definitely played an additional factor in a significant number of cases that the department's officers have responded to.
"We've definitely seen an uptick in the mental health component of what we deal with in our citizens," Lutz said. "I don't know that I'd stretch it and say every day, but it seems like every day that we go on a call that there's some sort of mental health issue, either somebody threatening suicide or somebody reports that a family member left the house threatening suicide."
Due to the lack of in-house psychiatric facilities in Muskingum County, if a person is found to be struggling with a mental illness they are transported to Genesis Hospital where they can be held for up to 72 hours, Lutz said.
After 72 hours, the person is either deemed fit to be released, they can willingly stay in the hospital to continue receiving treatment or they must be court ordered to remain in the hospital or seek treatment elsewhere, Vickie Hare, the executive director of the Mental Health and Recovery Services Board, said.
"I've kind of half-heartedly said that I think our mental health issue in this county has caught up to or even passed our drug problem," Lutz said. "When you start looking at the fact that we have no in-house rehab center in Muskingum [County] and the fact that we have no in-house psychiatric treatment centers in Muskingum County and then you start looking at the cases we're handling, I think we see a lot of dual symptoms."
"Dual symptoms" meaning that, instead of treating mental health issues separately from drug and alcohol issues, Lutz said there needs to be an overlap in treatment for people who are struggling with both points.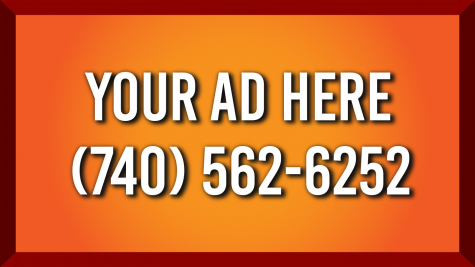 There is help
Fortunately, there are organizations dedicated to helping educate the community and diminish the stigmas associated with mental health to help reduce the suicide death numbers that appear to keep rising.
The Mental Health and Recovery Services Board — serving the people of Coshocton, Guernsey, Morgan, Muskingum, Noble and Perry Counties — works diligently to provide education and prevention awareness to community members who are most likely to encounter individuals suffering from mental health issues. The programs provided by the Mental Health Recovery Services Board include S-Talks (Suicide Talks), which are educational presentations to crisis intervention for law enforcement,  mental health presentations at the juvenile detention center and much more, Misty Cromwell, the associate director of the Mental Health and Recovery Services Board, said.
The Mental Health Recovery Services Board works with six different county's Suicide Prevention Coalitions. The coalition's main focus is to educate the community and raise awareness about suicide prevention. If there is a person struggling with mental health that comes in contact with one of the coalitions, that person would be referred to mental health professionals at All Well Behavioral Health Services or Genesis Hospital, Hare said.
A "Loss Team" is in development, through the Suicide Prevention Coalition, that Cromwell said should launch by the year's end. The team currently has 15 volunteers that will be dispatched to families after a family member has died by suicide. Each dispatched group will consist of one mental health professional and one survivor of suicide, Cromwell, said. The volunteers will be responding to suicides in the same six counties that the Mental Health Recovery Services Board serves. Those teams will be referred to families by police and sheriff's departments or by the coroner when the family is ready or wanting to receive support, Hare said.
Additionally, the Muskingum County Suicide Prevention Coalition will be hosting its first "Grief Camp." The evening-long event is set to take place on July 31. It is open to anyone who has been impacted by loss, but the people being most encouraged to attend the event are those who have been affected by suicide and overdose loss, Cromwell said.
The Muskingum County Suicide Prevention Coalition serves Coshocton, Guernsey, Morgan, Muskingum and Perry Counties. The coalition's audience is broad, ranging from the youth to senior populations but lately, there has been a larger focus on middle-aged men due to the demographics suicide rates. The coalition's focuses are on equipping individuals, families and behavioral health professionals with the tools they need to assess suicide risk, Cromwell, the regional liaison for each of the five counties' coalitions, said.
Cromwell has been serving in the community mental health sector for 25 years. She has worked with those have contemplated and attempted suicide. Having members of her own family who have also struggled with mental health has kept Cromwell in the business for many years.
"I saw an impact of loss on their families," she said. "And, I saw an impact on the family members that I love dearest."
There is a survivor support group to help suicide survivors in three counties: Guernsey, Muskingum and Morgan.
If you are struggling with suicidal tendencies please reach out to someone. You can reach the National Suicide Prevention Lifeline at 1-800-273-8255; the Trans Lifeline at 877-565-8860; or the Trevor Project at 866-488-7386. Text "START" to Crisis Text Line at 741-741, or in Ohio, text "4HOPE." If you don't like the phone, consider using the Lifeline Crisis Chat at www.crisischat.org.