East Muskingum School District recognizes Randy Larrick's 500th win
Randy Larrick has been coaching longer than many in the New Concord area have been alive. In that time, he's gained accolades, awards and plenty of wins along the way.
500 wins to be exact in softball alone.
The East Muskingum School Board took time during Thursday evening's meeting to honor Larrick's accomplishment with a John Glenn Little Muskies clock and a large, folding outdoor chair. The message behind the items was simple and comical in nature.
"The first gift we have for you is a John Glenn Muskie clock for the amount of time you have put in to win 500 and to make the impression that you have," superintendent Jill Sheridan said.
She later presented Larrick with the other gift and another quip as to the message behind the maroon seat.
"But then, most deserved, is a seat," she said with a laugh.
Larrick was moved to tears when thanking the board.
His 500th win came in April by his estimate, with his true win total now hovering around 510. Larrick's relaxed demeanor and difficultly pinpointing the exact game he crossed the milestone are exactly what one would expect from a coach who has been around the game for 28 years.
In all, Larrick says he has coached 39 years in football and 20 years in girls basketball on top of his time in softball. And if that was not enough to fill his schedule, he spent 35 years coaching special education as well.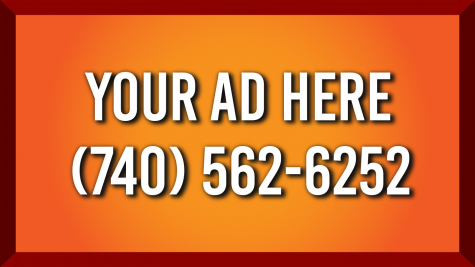 From the time he left college, the long-time coach said he felt he needed to give something back to kids involved in athletics.
"I've always tried to use the positive end," Larrick said. "Trying to get kids to do things instead of screaming and yelling and telling them what they're doing wrong."
Clearly, that approach has worked well.
Along the way, Larrick has made stops in River View and Cambridge, ultimately earning the 500th win at the place he started. While his win total reflects directly on his time and effort while coaching, he was quick to give credit to the players he was surrounded with, as well as his better half.
"Over the years, I've had great kids to work with," he said. "I mean, every year I've had fantastic young ladies to work with, so it's made my job that much easier. I've had a very understanding wife, who let me do those things. She enjoys watching the kids as much as I do."
While Larrick will still be hanging around to coach, it's fair to say he has done nearly everything any school could ask from any one person. So few coaches are with the same school long enough to amass 28 years of coaching, let alone 500-plus wins.
At the end of the day, there's one moment that stands above the rest for Larrick.
"When I got my 500th win, my first-year pitcher texted me and said, 'Big coach, congratulations on your 500, I was there for your first one,'" he said, with tears in his eyes. "When I have young ladies come back and say things like that to me, I guess I feel honored that I was able to coach them. And the fact that she cared enough to respond to the things that were on Facebook, in that way … And she did teach me a lot that first year about softball."
For a coach more concerned with molding his players for their futures rather than win totals and championships, Larrick has accomplished his goals. And he's not done yet.