Zanesville delivers peaceful message of racial injustice during demonstration Saturday
Hundreds representing all ages and backgrounds assembled in Downtown Zanesville Saturday to march in a peaceful protest honoring the life of Geroge Floyd while seeking justice for the many African Americans who died from police brutality throughout the country.
Organized by Melissa Dickinson and her nephew, Kyle Johnson, protesters gathered at Zane's Landing Park at 5 p.m. to learn chants and go over expectations to keep the demonstration peaceful.
"God bless the organizers who repeatedly stressed that it was to be peaceful," said Zanesville Mayor Don Mason, who was in the front of the pack during the march. "They encouraged people to vote in November."
Officers from the Zanesville Police Department escorted the marchers as they departed the park at 6 p.m.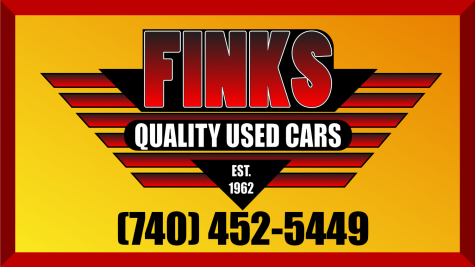 Carrying signs bearing the phrases "black lives matter" and "I can't breathe," protesters could be heard chanting in unison words of solidarity for the black community.
Dickinson said she was confident the protest would not turn into the violent riots seen in many large cities throughout the country, including the Ohio cities of Cleveland and Columbus.
According to Dickinson, the protest in Zanesville sent the message that "you can have a peaceful protest. There does not have to be no violence involved."
The other message Dickinson said the rally conveyed was directed toward relations with law enforcement.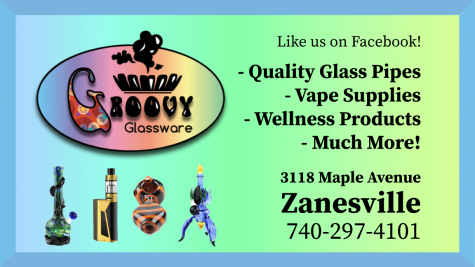 "Secondly, the message needs to be sent to our town that we will not deal with police brutality at all," said Dickinson.
For Dickinson, the protest was for her family, to protect them from acts of prejudice and racism.
"I have sons. I have black sons. I don't want them to ever have to experience what other people do," said Dickinson. "It's never been so severe in what they've experienced, but they have experienced some things and I don't like the way it makes me feel. I know that they don't like the way that it makes them feel, and I won't tolerate it."
In the crowd with a blue handprint covering her mouth was Sadie Sims, a senior studying social work at The University of Toledo who is home in Zanesville for the summer.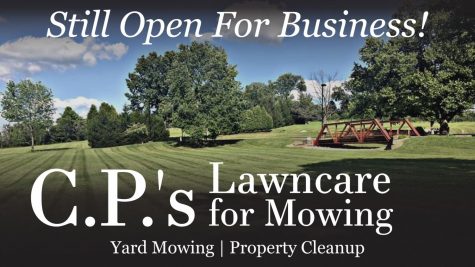 Sims explained that typically, a red handprint is worn to represent missing and murdered indigenous women, as well as sexual assault victims.
"What I wanted to do was a blue handprint to showcase police brutality and racism because it's something that's been around for so long," said Sims. "As we are continually being silenced, I want people to know that we are done being silenced and that we are going to continue to fight for our rights and what we believe in and that we are equals and that we deserve to be treated equally and we deserve to be dignified and proud."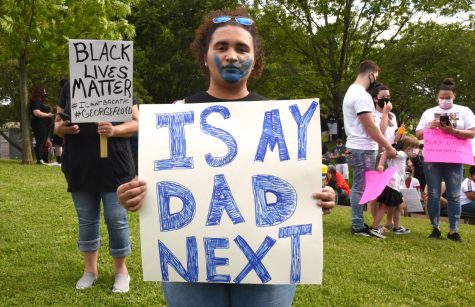 Sims said it was good to see so much representation in the crowd from various backgrounds supporting the black community.
On social media, not all commentators supported the movement, many of whom left racially insensitive remarks about the protest.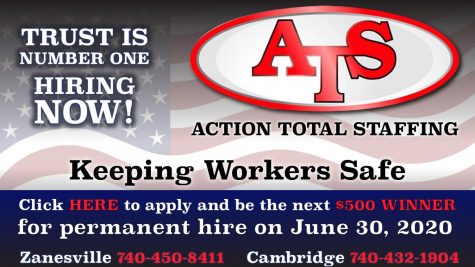 "It is disgusting. It's kind of sad to know that these people feel this way and they could be my neighbor. They could be sitting beside me at the red light in traffic. It makes me sad. It makes me really sad," said Dickinson. "There was an overwhelming amount of comments on Facebook from people that you never would have… that we would have never imagined that them people felt that way."
Another young person fighting injustice could be found leading the crowd with a megaphone in hand the same day as his graduation from Zanesville High School.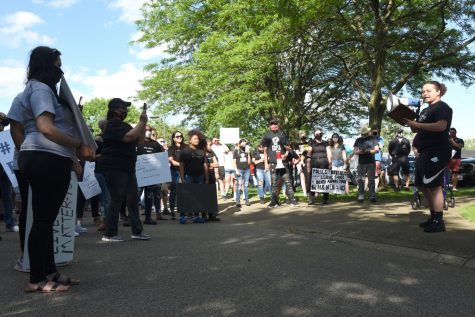 Kyle Johnson explained that he plans to attend college locally and remain active in the community building stronger relations with public officials.
"I shouldn't have a relationship with my police department because he's pulling up on the block. I shouldn't be familiar with their faces because I see them doing a stop and frisk on the side of the road. I should know them. That's the problem. There's no relationship. We're strangers in our own town," said Johnson. "The county commissioners, the sheriff, the sheriff deputies, the police officers, the mayor, the city council — they need to come together and not be so where we're strangers."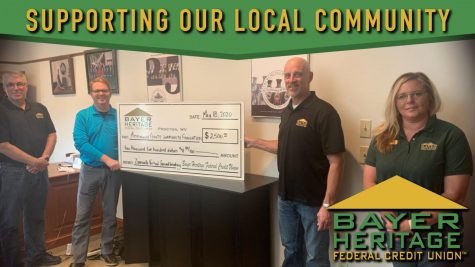 Johnson took his first step toward that goal while organizing the rally with his aunt.
"They coordinated with Sheriff Lutz and the City Police Department," said Mason. "Those law enforcement officers made sure the route was clear and safe. Complete cooperation."
Mason took a moment to speak with the attendees following the march while gathered at the Muskingum County Courthouse.
The mayor said the group exceeded many expectations in terms of attendance and atmosphere.
"It was a very well organized gathering that stayed focused on their message," said Mason.