Prosecutors battle over distribution of money seized in major multi-county drug case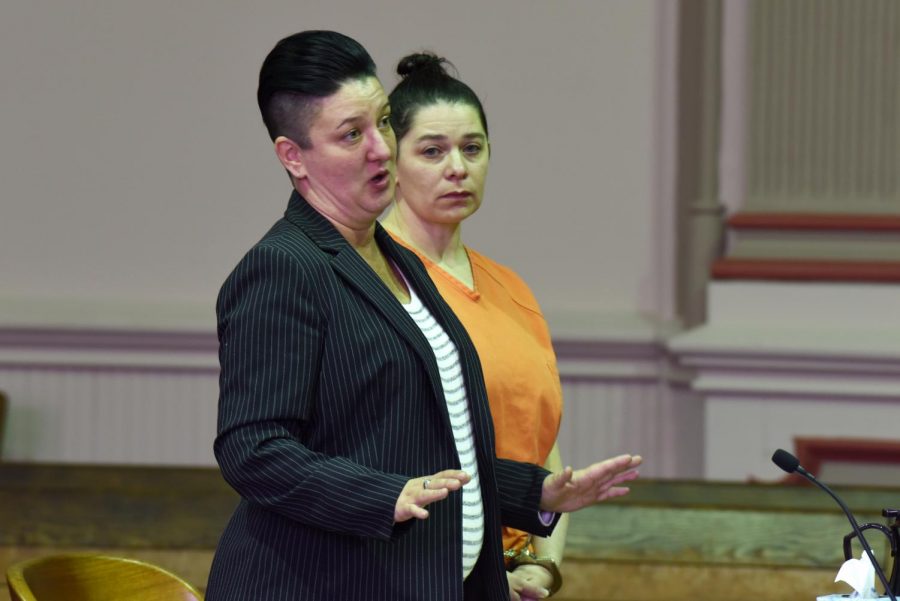 Guernsey County Prosecutor Joel Blue is asking a Muskingum County judge to set aside a decision made in common pleas court last week regarding the forfeiture of monies seized from a multi-county, major drug offender case, which Blue believes, in part, proceeded unlawfully. Prosecutors in Muskingum County are standing by the decision, saying Blue filed the motion improperly and out of bounds. 
On Oct. 21, a mother of five who was dealing drugs to send a child to college and buy a farm pleaded guilty to two first-degree felony counts of trafficking in drugs and one first-degree felony count of engaging in a pattern of corrupt activity. 
In addition to her pleas of guilty, 41 year-old Janet Gartner also agreed to forfeit more the $165,000 to the State of Ohio, as well as a number of vehicles seized from her property. 
According to Muskingum County Assistant Prosecuting Attorney John Litle, Gartner of Guernsey County was dealing methamphetamine with her boyfriend, Nicholas Bair, when they caught the attention of officers with the Central Ohio Drug Enforcement Task Force (CODE) in Licking County.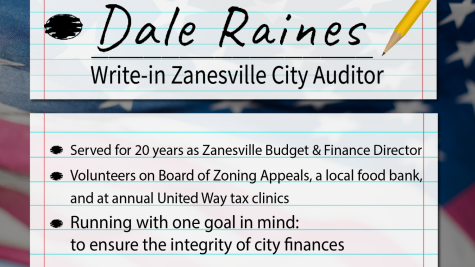 The investigation began in Licking County where the narcotics were destined, crossed into Muskingum County where two controlled buys were made and ended in Guernsey County where a search warrant was executed at the defendants' home. 
"Part of our indictment and, as well, part of our negotiations on the plea, were that certain items were forfeited, which would include money that was taken off of the defendants in Muskingum County when the two buys were made and also money that was taken out of their home when the search warrant was done up in Guernsey County," said Muskingum County Prosecutor Mike Haddox. 
Haddox added that his office has always taken the stance that each county involved in the investigation should share any forfeited property from the case — a procedure that Litle said is standard with CODE investigations. 
"We indicted the defendants on not only trafficking, but we also indicted them on engaging in a pattern of corrupt activity," said Haddox. "That engaging would have taken place in not only Muskingum County, but also Licking County and Guernsey County. The monies that were forfeited in Guernsey County would have been fruits of their illegal activity in all three counties."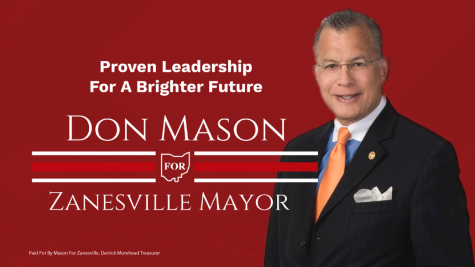 Haddox said his office believed it was only fair that all three counties should share the proceeds. 
"Now, I don't know what Mr. Blue's stance is at this point, obviously it's changed since the beginning of this when it was OK to split equally between three counties. I don't know what his position is, but I'm going to assume it's that Guernsey County get all of the monies that were taken in Guernsey County," said Haddox. "Apparently, he would not want Licking County to get any money, any forfeited property, because they don't have any charges up there, even though that's where this investigation commenced."
Blue filed a motion in Muskingum County Common Pleas on Oct. 23, asking Judge Mark Fleegle to vacate his decision to forfeit the money seized to the State to be divided between the three counties involved. 
"This has never been a cash grab for Guernsey County. I'm trying to follow the law. I'm trying to follow the procedure. I'm trying to follow the written agreement that we all signed with CODE, and you have another county here who just wants to run ahead of everybody else and be in control," said Blue regarding the motion. "Well I can appreciate that, but, you know, this property was seized in Guernsey County. It has to deal with crimes that occurred in Guernsey County, and yes there were crimes that occurred in their counties that are related to it, and I appreciate that fact, but the money, the crime — those have to be dealt with in Guernsey County. That's the lawful way of dealing with it. That's how it's going to be dealt with. We're going to follow the law. I'm going to follow the CODE agreement. I have no intention of doing anything other than following the law and the CODE agreement."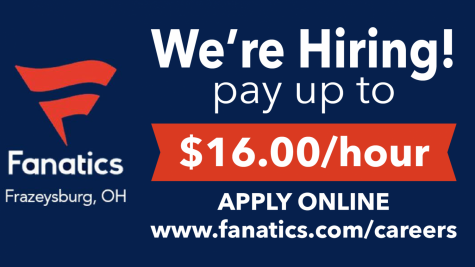 Additionally, Blue expressed his concern with the comments made in court by Litle during Gartner's sentencing last week regarding the Guernsey County Prosecutor's Office. 
Litle stated that while his office attempted to communicate with Blue's office, there was no communication to a certain amount "despite calls and calls and emails and messages and just considerable amounts of efforts to come up with some kind of resolution on this."
In his response to Blue's motion, Litle wrote that the CODE agents representing the Newark Police Department, Licking County Sheriff's Office, Licking County Prosecutor's Office Muskingum County Sheriff's Office, Zanesville Police Department, Muskingum County Prosecutor's Office, Guernsey County Sheriff's Office and Cambridge Police Department had all agreed to split the proceeds equally.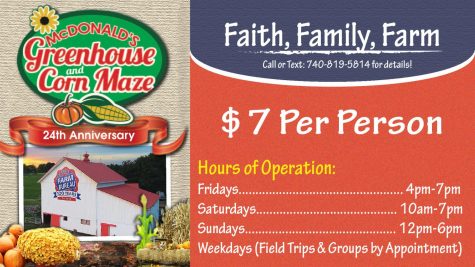 Around 4:50 p.m. the day of the raid, prosecutors in Muskingum County contacted Blue, who Litle said initially agreed to divide the proceeds equally. 
Between Oct. 29 and Oct. 30, the Cambridge Police Department and Guernsey County Sheriff's Office, as well as CODE, the Licking County Sheriff's Office and Newark Police Department all confirmed they are still in agreement with the arrangements, according to Litle.
"A single office — Joel Blue's office — stands astride in this cooperative effort," wrote Litle in his response. 
Further, Litle wrote that Bair and Gartner needed to be indicted by April 24, 10 days after their arrest date.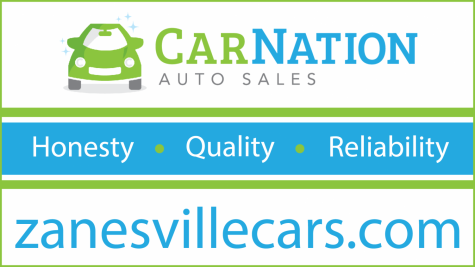 "It was necessary before indictment to determine which county would charge each defendant with which charges. Repeated attempts were made to contact the Guernsey County Prosecutor's Office by the Muskingum County Prosecutor's Office, and no return contact was made despite numerous calls and messages. Prosecutor Blue did leave one voicemail message in return to Prosecutor D. Michael Haddox's calls," wrote Litle. "This message was returned and a voicemail was left yet again as Prosecutor Blue was unavailable at the time. With no communications perfected, the Muskingum County Prosecutor's Office proceeded utilizing best prosecution practices outlined above and indicted Bair and Gartner for their roles in the criminal enterprise on April 24, 2019."
Ultimately, the State and defense counsel agreed to recommend an 11 year-sentence in Gartner's case, which Fleegle granted. 
"This case could have been pled to six months and no one in Guernsey County would have had any say as to the outcome," said Litle in court during Gartner's sentencing hearing. 
Litle wrote that the involved law enforcement agencies met at the Muskingum County Prosecutor's Office to work out a joint resolution, "but no contact could be made with Prosecutor Blue, save for a single phone contact wherein Prosecutor Blue stated in mid-summer he would conference with his team and get back. No further communication ever occurred."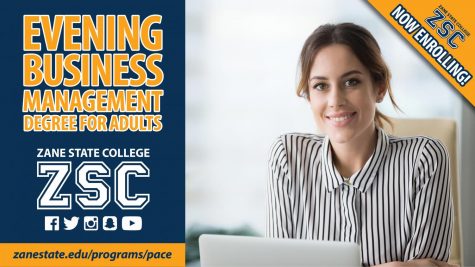 According to Blue, he advised the Muskingum County Prosecutor's Office that the matters should proceed separately and forfeitures shouldn't be discussed until the cases are resolved.
"The situation remained for months baffling to the Muskingum County Prosecutor's Office. In the end, it didn't matter, criminal cases must proceed to resolution, with or without cross-county cooperation or communication — even if that leaves the residents of Guernsey County essentially without a voice," wrote Litle in his response. 
Haddox emphasized the significance of the case and its outcome.
"We're serving justice down here, and his way of serving justice in Guernsey County apparently was running everything there concurrent with whatever sentence they received here. These transactions were major drug offender, MDO, transactions," said Haddox. "These were huge drug transactions, one of which a possession case happened in Guernsey County, and they were great cases, well investigated, very strong cases, which is why they are culminating in our county with pleas. Honestly, I hate to second guess another prosecutor, but I just can't imagine running concurrent an MDO case with another MDO case — a slam dunk case."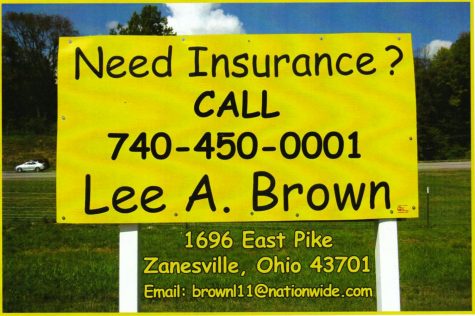 In Guernsey County, each case remains active. On Oct. 30, Gartner pleaded guilty to one first-degree felony count of aggravated possession of drugs with a major drug offender specification. She will be sentenced Nov. 12. Bair is scheduled to enter a plea on Nov. 26. 
"Both cases are still ongoing. I don't appreciate the comments. I don't find them helpful to the function of government. I don't think they're respectful to law enforcement or that they're being truthful to the public. I do believe that the forfeiture in Muskingum County was unlawfully executed," said Blue. "Our cases are still going on. What happens is what's going to happen in those cases. I'm not going to comment that they're strong or weak or anything like that, but I will say that we are all members of an organization called CODE and through this CODE Task Force they have an agreement that we all signed about how we deal with money that's forfeited on cases."
According to Blue, his office did communicate with the Muskingum County Prosecutor's Office.
Blue said Litle faxed over the indictment once Bair and Gartner were officially charged in Muskingum County, to which he responded by telling Litle the forfeitures should be dismissed from the case since the items were seized in Guernsey County.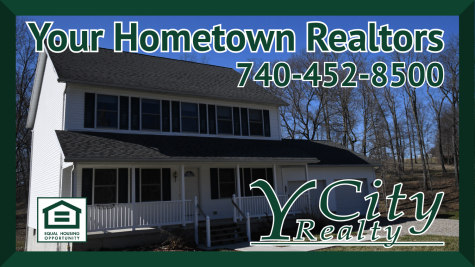 "From my perspective, Attorney Litle's actions in this case and his behavior are very concerning to me. I'm shocked that in all this time, Mike Haddox hasn't reached out to me. I reached out to the OPAA (Ohio Prosecuting Attorneys Association), I know that they reached out to him to try and resolve this, and still, he has not spoken with me about this matter," said Blue. "Here we are with an assistant prosecutor, apparently under the permission of his elected attorney, making these comments to the public that are untrue and proceeding in a way that I believe is unlawful, which is why the motion's been filed. That's where everything stands." 
Citing the Ohio Revised Code, Litle explained in his response to Blue's motion that it is the Court's decision regarding the forfeiture of seized property when a person pleads guilty to and is convicted of a forfeiture specification. 
According to Litle, state law allows for parties with legal interest in a property subject to forfeiture to petition the Court for a hearing. The party must meet certain standards for the petition to be granted, including those related to timeliness, authorization and legal interest or proof that the party is a bona fide purchaser.
"Prosecutor Blue's motion in this case boils down to a few simple points," wrote Litle. "As a matter of law, he is not a party to this case. As a matter of choice, he chose for Guernsey County not to participate in the resolution of this case. As a matter of procedure he failed to properly file to intervene as a third-party with an interest in forfeitable property. Finally, as a matter of fact, he cannot substantiate the requirements necessary to enter as a third party and make a claim to the forfeited property in this case."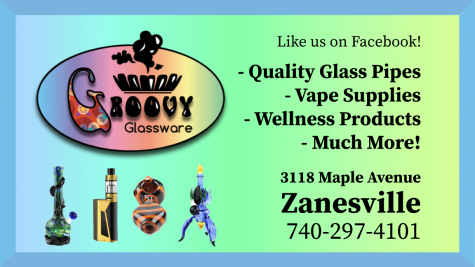 Haddox also addressed Blue's claims that the forfeitures were illegally proceeded in Muskingum County. 
"Number one, we believe that everything that was done is legal in our county. Secondly, we believe that the only fair way to divide the proceeds of any forfeiture would be equally between the three counties that were all involved in this big investigation," said Haddox. "We don't view forfeiture as a way of profiting, we view forfeiture as a way of punishing defendants for their ill-gotten gains, if you will, and not allowing them to profit from illegal activity, in this case, trafficking in drugs."
Litle added that all law enforcement agencies that have contacted his office, including the Guernsey County Sheriff's Office, are in agreement with the distribution. 
"The whole reasoning behind task forces are because criminals have no boundaries when it comes to jurisdictions and they have no boundaries when it comes to time, and so for us, being part of CODE, we have partners in different counties that we can work with, and just like this case, and we also have manpower that we can utilize from other counties when there's something going on in a specific county," said Muskingum County Sheriff Matt Lutz. "Traditionally, normally, when we've had multi-jurisdictional cases, then the stuff, the seizures, are split up between those agencies that were involved in the case."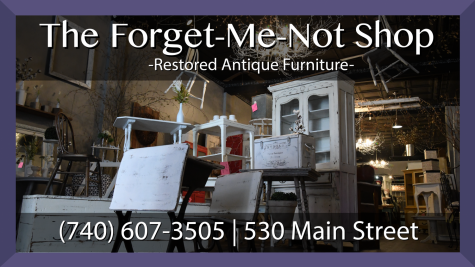 A call to Guernsey County Sheriff Jeff Paden was not returned.  
"Apparently, Mr. Blue's the only one that's not in agreement with the distribution, and, ironically, after months of trying to get some fruitful discussion with his office on the prosecution of this matter in both counties and not being able to get to any return information or calls, apparently once he saw what was done here in Muskingum County he then was readily able to call, which he did … When he was unable to talk to me, he became very rude to our receptionist and ended the conversation with slamming the phone down in her ear," said Haddox. 
The motion that Blue filed in Judge Fleegle's Court is still awaiting a decision.
For more on the case, also see: Mother of five sentenced to 11 years resulting from multi-county major drug offender case