NAMI hosting third 'Rock for Recovery Jam'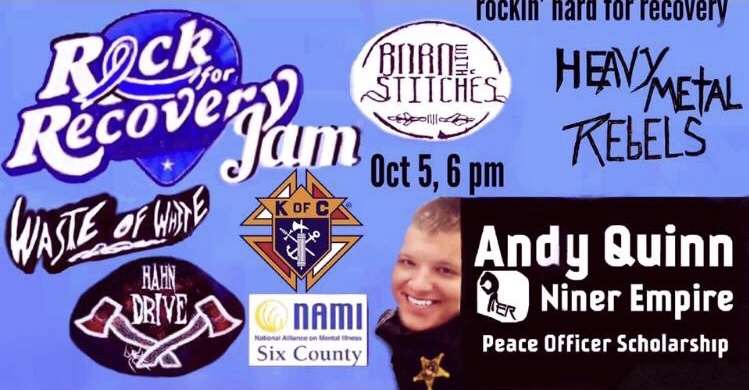 The local chapter of the National Alliance on Mental Illness is hosting the third-annual Rock for Recovery Jam.
On Saturday, the six-hour long music festival is a free event open to the public that aims to raise awareness for mental health and addiction, as well as promote recovery.
This year's Rock for Recovery is being dedicated to NAMI President Paul Quinn's son.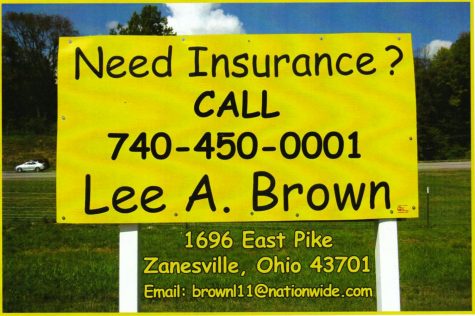 On March 20, Quinn and his wife Cathy Sterling (Russ) Nelson lost their son Andy Quinn after he died in his sleep following a short illness.
Quinn said his son, who was a peace officer working as a loss prevention worker for Kroger, was an advocate for those with mental illness and was dedicated to law enforcement.
All proceeds from the event will benefit a "Niner Empire" scholarship in honor of Andy Quinn for peace officer training and education. There is no entry fee for the event.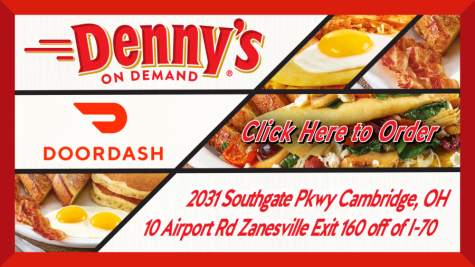 There will be raffles throughout the night. Food and drinks will be available for purchase from the Knights of Columbus.
The event features multiple metal bands that volunteered their time to perform for free on Saturday.
"So many bands have come forward, wanting to support recovery from mental illness and/or addiction, that we planned a sister event," said NAMI Six County President Paul Quinn. "The outpouring of support is inspiring."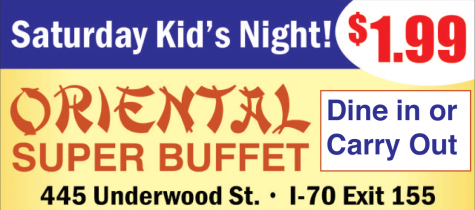 The series of artists and speakers for the evening goes as follows:
5:00 p.m. Doors open

6:00 p.m. to 7:30 p.m. Born with Stitches

7:30 p.m. to 8:00 p.m. Mental health advocate Matt Davis speaking

8:00 p.m. to 9:30 p.m. Waste of White

9:30 p.m. to 10:00 p.m. Raffle giveaway

10:00 p.m. to 11:30 p.m. Heavy Metal Rebels

11:30 p.m. to 1:00 a.m. Hahn Drive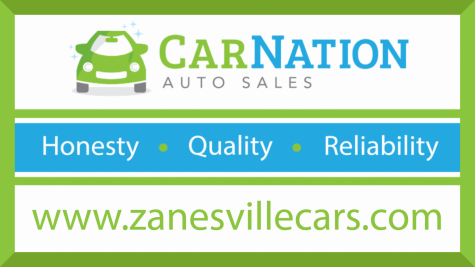 The event is Saturday, Oct. 5 from 5 p.m. to 1 a.m. at the Knights of Columbus in Zanesville.
"The Knights have been significant supporters of NAMI and our efforts to offer educational opportunities for families, schools, legislators and peace officers," Quinn said.
For more information on the event or to RSVP, visit the Facebook event page here.