Inmates rekindling relationships with family members as release dates approach
Jerry J. has 12 days left at Noble Correctional Institution before he's a free man. Standing next to Jerry J. at the grills on Tuesday was Joe S., he has 27 more days before he walks out of prison.
Tuesday afternoon, five inmates at Noble Correctional Institution had the opportunity to not only have an extended visit with a few of their family members, but each family cooked a meal and ate together.
Jerry J. and Joe S. were two of five men, with release dates approaching in the next couple months, chosen to participate in the family lunch program.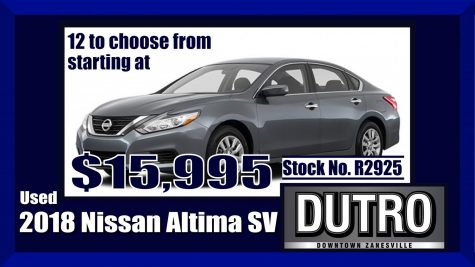 "Oftentimes, men, prior to their incarceration, aren't providing and being the role model that they need to be in the home and so, if men while they're incarcerated can serve in that role of helping to prepare and work together then hopefully that carries out into the community," Head Warden of Noble Correctional Institution Tim Buchanan said. "And when they return home that way they can provide like they need to and do their equal part in the home."
The initiative to bring families into the prison and have them prepare a meal with their incarcerated family member was a vision that Ohio Department of Rehabilitation and Correction Director Annette Chambers-Smith passed down to prisons across the state. Chambers-Smith thought the program would help inmates heal their relationships with family members they will be returning to upon their release.
"These guys here were all chosen because of their willingness to change and stuff they've done," NCI Unit Manager Tony Wittekind said of the five men chosen to participate in Tuesday grill out.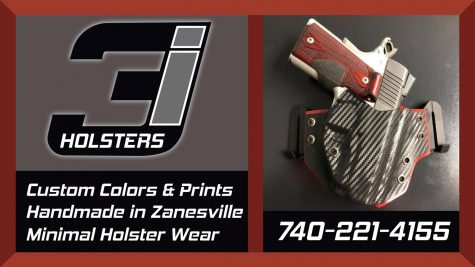 For Joe S., his father and stepmother went to Noble to have lunch with him, an experience that they all were thankful for.
"It just turned out to be a nice experience for us," Joe S.'s stepmother said. "It brought back some good memories for us, too, because Joe was always our griller of the family."
Joe S.'s father added that it was a great experience to be in a laid back setting, with only a dozen other people, and see his son. While he enjoys their phone calls, the father said it gives him peace of mind to be able to see his son's emotions and eat a meal with him.
Not many people seek out the opportunity to visit a prison, and Joe S.'s father said he is not exempt from that, but he was grateful to the NCI staff for allowing him and his wife the opportunity to see their son in that different way.
"We've met a number of really great people that work here and has helped us, and you know, I don't like coming here, I really don't, but it has made it better and at least my heart can see Joe is making progress and surviving," the father said.
For Jerry J., he invited two of his daughters to the grill out. The women drove three hours to have lunch with their dad.
"He's my dad, I'd do anything for him," one of the daughters said.
Jerry J. said he was thankful for the opportunity to cook a meal that he enjoyed with his kids and added that it was a privilege to be chosen as one of the first five men to participate in the first ever program of this kind at NCI.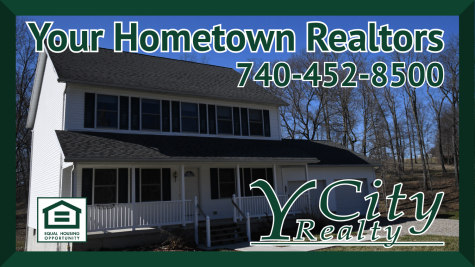 "It was an honor to even be a part of it," he said.
Attempting to explain a possible reason he could have been chosen, Jerry J. said he's helped teach other men how to read and write during his time at NCI, and he thinks some of the corrections officers have taken notice.
Jerry J. and his family have owned a business for 26 years — a business that his children have kept afloat during his incarceration. Given his experience as a business owner, Jerry J. said he was "shocked" to learn that some inmates could not read their own mail.
"I'll be up on their bunk … just helping them write their name, teaching them how to read and stuff like that," Jerry J. said. "I don't know if that's what happened. I mean, this didn't happen by accident. God's got a big plan for everybody."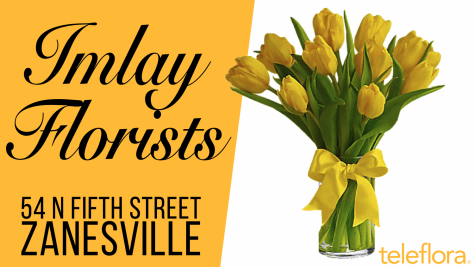 He told a story of a young man who has been incarcerated for a few years at Noble Correctional. The man has a four year-old son whose mother just died from an overdose. Due to the mother's passing, the man received a letter from the courts informing him that his son was being placed into temporary custody.
"He was really broke down and stressed about it, so (I'm) reading this (letter) and trying to explain everything to him, and I didn't realize he couldn't write," Jerry J. said. "I knew the reading thing because he asked me to read his letter, but it required a signature and he had no idea what a signature was."
Stating that one of his own daughters was never taught cursive in school, Jerry J. said it wasn't a lack of knowledge on the young man's part, but rather no one had ever taught him how to sign his name.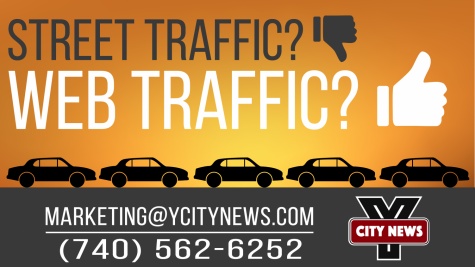 "So we sat on his rack, and I wrote his name. I said, 'Man, just keep tracing it, just keep tracing it,' so before long I'm out of notebook paper," Jerry J. said through a laugh.
While being incarcerated was never a part of his own plan, Jerry J. said he's blessed to have the opportunity to help others during his time at NCI.
"It just means the world to me to be able to give back, and these kids obviously need it," Jerry J. said. "So, if that's the reason I'm here was to help him, it was worth it."
Buchanan said Tuesday may have been the first day of the program to bring inmates families into the prison, but it will not be the last.