Storytelling festival coming to New Concord
Artists and community members alike are invited to join Big Fish Folk Life for the first StoryFest.
Last year, an event similar to StoryFest was hosted in New Concord, but after being approached by Muskingum University, the founders of Big Fish Folk Life expanded the event for 2019.
"It's to first celebrate storytelling as an art form that definitely has roots in Appalachian, so we do make connection with that," Tim Pollock, co-founder of Big Fish Folk Life and pastor at Bloomfield United Presbyterian Church, said. "Also, it's really just a big celebration block party of bringing all sorts of people together in the community."
The storytelling festival will feature nationally and regionally recognized storytellers while also encouraging the community to share their stories with one another.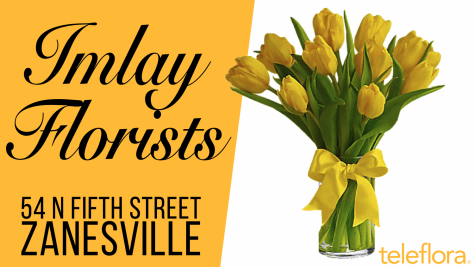 "We feel like when people have an opportunity to share and to hear stories, it improves understanding of one another and actually is at the heart of building community," Pollock said. "So, we see storytelling as a way of community building and understanding between people."
One of the biggest supporters of the event is Muskingum University, and Pollock said StoryFest is also aiming to connect New Concord residents with each other, as well as with Muskingum University students.
"We're looking at a different way to create opportunities for Muskingum University students to have better relationships with residents in the town, you know, so that we don't have this division … it can really be a way for Muskingum University students to be a part of the community as well."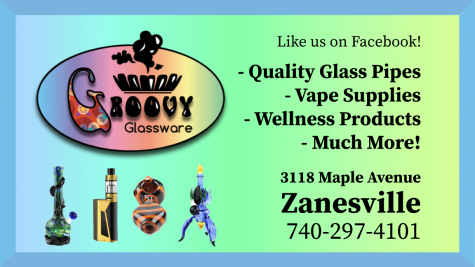 StoryFest events will be held on Sunday, Sept. 1, from 8:30 a.m. until 9 p.m. All of the events are free and open to the public and will be held at New Concord Elementary School Pavilion. Events are as follows:
8:30 a.m. to 9:30 a.m. — Yoga in the Park with Leah Shirer
10 a.m. to 11 a.m. — Worship in the Park hosted by Bloomfield Presbyterian Church with guest Kim Weitkamp
11:30am – 7:30pm — Food Trucks open (Pucky's Pit Stop, Pitabilities and Ed-Dee's Dog Wagon)
12 p.m. to 2 p.m. — Children's entertainment, games, local Music and more (

Dance Express

, singer Alaina Williams, Irish fiddler Julia Sprague and open Spikeball by

Chapman's Coffee House

)
12 p.m. into the early evening— Arts Fair and Farmer's Market
2 p.m. to 3 p.m.— Barefoot McCoy
3 p.m. to 6 p.m. — Storytelling/Whoppers Contest (with Gary Buchanan), followed by Open Story, Song & Spoken Word, which invites guests to share songs, poetry, etc. during an open mic session.
6 p.m. to 7 p.m. — Storyteller Gary Buchanan
7 p.m. to 8 p.m. — National Storyteller Kim Weitkamp
8 p.m. to 9 p.m. — Musician/Singer Eli Branham with surprise guests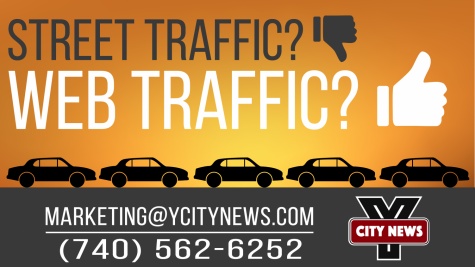 Barefoot McCoy is a singer and performer who writes folk and "Americana" songs that tell stories through music.
Gary Buchanan is a well-known storyteller in the region who has won storytelling competitions in Virginia and placed in competitions in West Virginia.
Kim Weitkamp is a resident of Mount Vernon and is nationally recognized for her storytelling. She also performs at the national storytelling festival.
While many storytelling professionals will be sharing their talents with the community, the event is interactive for attendees, as well.
There will be two storytelling competitions a general contest themed "A true story with a twist" and a whoopers contest themed "Bad ideas there is a teen division and an open division. Those interested in participating can visit Big Fish Folk Life online to contact Pollock about entering the contest, contestants can register at the StoryFest on Sunday beginning at 12 p.m. at the welcome booth.
Prior to Sunday, community members are also invited to attend a show, Journey to Long Nose, on Friday, Aug. 30 at 7 p.m. Pollock's wife, Rachel Pollock, a professor at Muskingum University and co-founder of Big Fish Folk Life, will present a "hilarious oral history of a face," according to the event flier.
Storytelling about her journey through life with a larger nose, Rachel Pollock performed her story in Washington D.C. after being accepted into the area's Fringe Festival. Her performance received favorable reviews, according to Tim Pollock.
That event is free and open to the public, but donations will be accepted to benefit Storyfest.
"We've had some great sponsors and supporters that allow us to make the event free to the public and we hope we can continue that trend," Tim Pollock said.