Local man builds 'tiny house' from wheels up
Not many 20-somethings can add "building a house" to their resume, but for one young Nashport resident, two years of manual labor left him with a mobile residence, a side business and a future home.
In more recent years, the movement of "tiny-houses" has swept across the nation as it provides an appealing living arrangement to people who are looking to live more simplistic lifestyles.
As a person who enjoys the simplicity of life, as well as an eco-friendly lifestyle, Jamie Hanks began looking into the tiny house movement about four years ago. For two years, he researched tiny houses, watched YouTube videos and read about maximizing the use of small spaces, as well as different features that offer more sustainable living options.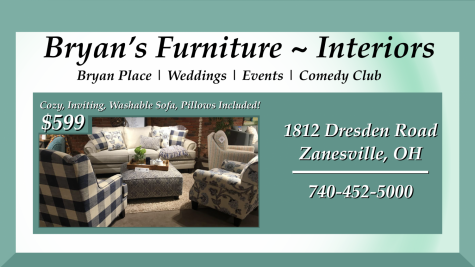 "If it wasn't for the internet, I don't know if I would have learned how to do the framing, the rough carpentry all the way to the fine carpentry," Hanks said. "And I was even able to do all my own plumbing, electrical work and interior design just from pulling ideas from internet sources."
Fast forward to the second two years of his four-year journey, Hanks and his father began putting boards on a trailer to craft his tiny house. The only contracted work done on the house was a purge of the air conditioner lines.
"Other than that, it was built 100 percent by me," Hanks, who is a painter by trade, said.
While he has plans to move the tiny home he's built to Arizona, Hanks currently rents his newly finished tiny house through Airbnb to travelers looking for an alternative experience.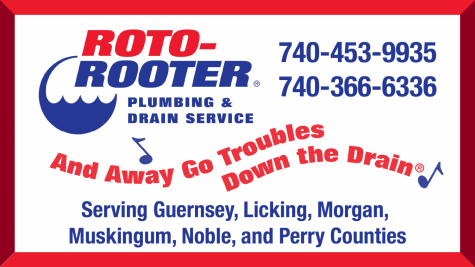 "People are looking to stay in other places that aren't a typical accommodation, like a hotel," Hanks said. "So, with the creation of Airbnb, it gives people and builders the chance to show off their homes, share their indoor spaces and also have a more enriching experience when you're staying in a certain place."
July was Hanks' first month hosting guests in his tiny house, and guests have provided raving reviews of their experiences.
People from as close as Ohio and Michigan to as far as Australia have stayed in eco-friendly home. The man from Australia was in the area for his son who was competing in a swim meet at Denison University, and utilizes Airbnb for most of his traveling.
"He was really impressed with it. They were a fun couple to host," Hanks who is a 2015 graduate of the Tri-Valley School District and a Zane State graduate, said.
The eco-friendly vibe of the house is reflected in the efficient heating and cooling system, the low-flow shower and the dry toilet — there is a poster at eye level in the bathroom to walk guests through the process of a dry toilet.
"I want them (guests) to kind of … be inspired by the simplicity and the craftsmanship that was involved in creating it," Hanks said. "But I would also like for my guests to have the ability to have a full kitchen and cook and really just live in the place that they're staying, rather than just be in and out for a night."
Guests have the option to stay in the home for one night at a rate of $60 or increase their stay, as some traveling nurses have, to weeks or a month at a time at a reduced nightly cost.
After another year or two of sharing the tiny house experience, Hanks plans to move the tiny house to Arizona.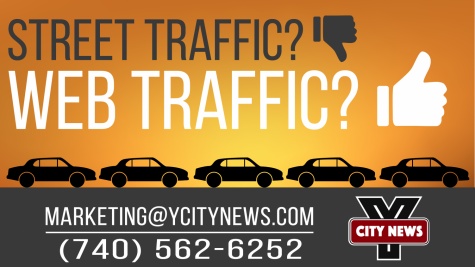 Hanks lived in a tent for one summer in Colorado as part of an internship with the Rocky Mountain Conservancy that gave him his first taste of small, simplistic living.
"The house itself is an object that will force me to refine my lifestyle to live a more intentional way of life," Hanks said, elaborating on his idea to live a life filled with more experiences than possessions. "I can't really fit more than 160 square feet will allow."
The layout of the house is simple, beginning with a coat and shoe rack as guests walk in the front door. A bathroom sits directly to the left inside the door and a guest loft lays atop the entryway. As guests walk inside the home, the main area offers a 10 and a half-foot tall loft ceiling, a kitchen area to the left and a fold down table and bar stools for a dining area to the right. Farther into the home is a living room area which offers a TV and closet, as well as a ladder at the start of the living room that leads guests up to the main sleeping loft.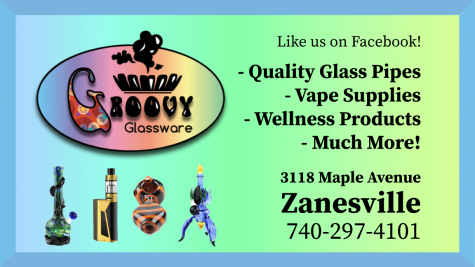 Before any lights were hung or plumbing was placed, Hanks began with a bare-bones trailer that he discovered on the side of the road in New Philadelphia.
Driving home one evening while he was working as a forestry research technician for a project at The Ohio State University, Hanks saw the perfect 20-foot long trailer on an old farm. He went to the home on the farm and asked the resident if he could purchase the trailer. The man sold Hanks the trailer for a good price and even delivered the trailer after the exchange.
Following the initial "foundation" purchase, Hanks began to build the house with the goal of reusing and repurposing materials while maintaining an eco-friendly and modern appeal.
All of the structural wood was cut from two pine trees by Scott Staker, a local businessman. The finish maple wood inside the home was purchased from the Longaberger Basket Office during its final sale days. The windows were repurposed from a Downtown Zanesville office that was embarking on a window redesign.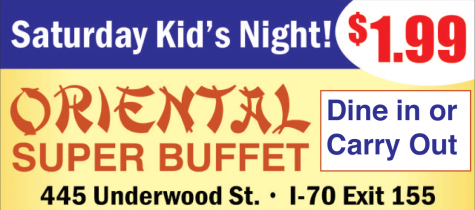 Around 60 percent of the materials used for the tiny house were repurposed from other companies and businesses and nearly all materials were purchased from local sources, Hanks said.
"I think the beauty of a tiny house is that it fits within the human scale and I'm able to be less committed to one area," Hanks said. "Now, I agree that having a smaller space can confine someone, but to me, having the freedom to go wherever I want with it, if something happens, gives me the peace of mind that I like."
Anyone interested in learning more about the tiny house, or booking a stay, can visit the Airbnb listing here.