Brody Hahn prepared for challenge of new system
Muskingum University quarterback Brody Hahn surpassed expectations of many Fighting Muskie fans with his record-breaking freshman year performance. But now, he will have to try and perform with a new coach and staff around him.
Hahn found his way into the Muskingum record books in 2017 in nearly every major offensive category for a quarterback. In just his first year at the college level, he racked up single-season highs in total offense, passing yards and completions, as well as tying the single-season touchdown record of 14 held by Jake Burns.
But, Hahn will be tasked with improving upon his record-shattering numbers with the new challenge of learning new coach Erik Ieuter's offense. But, after being thrust into a starting role straight out of high school, the Louisville, Ohio, native is up for the challenge.
"It's definitely exciting. I know I was really excited coming into a new system last year, obviously, as a freshman," Hahn said at OAC Media Day. "I wouldn't say it makes me nervous as much as it makes me a little anxious to get in there, get to learning the new system and get better at it."
It's easier said than done, considering the offense Hahn will be transitioning from is best described as a spread option. Ieuter's offense, on the other hand, implements a pro-style approach, which will require a greater level of coordination between all pieces of the puzzle.
Hahn's numbers show the group relied more on passing in an offense that is built around mostly running, which is alarming considering the Muskingum offense averaged 260.6 yards per contest last year. Hahn produced, on average, 202.6 yards through the air, accounting for over 75 percent of the Fighting Muskies offense.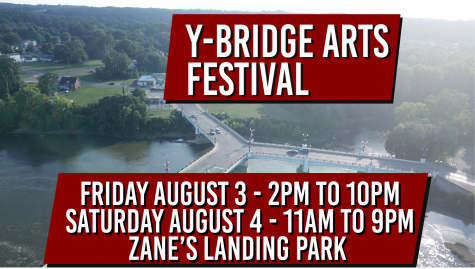 In 2018, however, the offensive attack should be more balanced, providing the complex approach of Ieuter pays off. Hahn spoke highly of his new coach while at the Pro Football Hall of Fame for OAC Media Day, putting faith in the new staff after such a short period of time together.
"(Ieuter)'s got a different vibe about him," the sophomore quarterback said. "He's always intense. He knows when to get things going, but he also knows how to relate to players and kind of relax. He's got a good balance of intensity and relatability which is really nice."
Hahn went even further to compare Ieuter to his old high school coach, Louisville's John Demarco. The Muskingum head coach had some equally high praise for his new quarterback, saying
"Brody's done a great job at film study," Ieuter said. "He's got a great work ethic. Really excited to have a guy that has 10 games starting experience under his belt as a freshman. He can throw it, he can run it and he's smart, which you have to be smart to be a quarterback. And as only a sophomore, he's a really good leader. One of our best leaders."
With the season just around the corner, Hahn will soon get more game-situation practice in with the new coaching staff to prepare for the upcoming season. After finishing 2-8 last year, the second-year starter said he's focusing more on team improvements and not aiming to break his own records.
Although there's reason to believe things can go much better for the Fighting Muskies this year, the coaches at the media day projected Muskingum to finish dead last, while the media poll predicted an eighth-place finish, just one point ahead of Capital.
The chemistry between Hahn and the rest of the offense with the new coaching staff will be put to the test in Week 1 against Waynesburg University in Pennsylvania. Kickoff is set 1:30 p.m. at John F. Wiley Stadium.