Three times as sweet for John Glenn's Justin Heacock
Justin Heacock took the snap from Maysville center Kaden Watts, rolled to his right and darted a pass to Grey Bennett of Sheridan. It was the final touchdown he would ever throw as a high school athlete.
That last score, coming in the first quarter of Muskingum County – Licking Valley All-Star Game Friday night, was the second touchdown of the night for Heacock's team. Muskingum County walked away with its 20th win all time against Licking Valley in the contest.
His night went fairly well, leaving a little something to be desired given he threw two interceptions. However, things went exactly how Heacock hoped it would, judging by his smile throughout the night.
The day prior to the game, Heacock had one goal in mind.
"Honestly, I'm just hoping to have fun in my last high school football game," he said Thursday. "It's a great event. I'm lucky to play in it and grateful to play in it."
Even though an all-star game win is a nice accolade to carry into the next chapter of his athletic career, Heacock has another bullet point to add to his resume. He was the only member of all three district champion boys teams at John Glenn.
Part of the basketball, baseball and football teams, Heacock played an integral part in all districts titles earned by the Little Muskies. In baseball, it was the first time the team earned a district trophy in 37 years.
The football team also made its mark with a state semifinal berth, while the basketball team cracked the Elite 8.
Heacock's name was the one constant across all teams, with exception to the Little Muskies name. But that does not mean he's taking any more credit than those around him.
"It couldn't happen with all my teammates," he said. "I'm just one person on a team sport. But it was really special to be on all three of them. Just grateful I got to play with my guys, play with my brothers and accomplish some great things."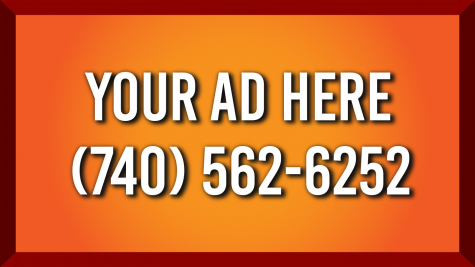 John Glenn athletic director Michael Dunlap said Heacock set an example for upcoming players and showed a humble, hard-working attitude every game.
"Justin's leadership, his tenacity, his understanding how to win and how to motivate his teammates, you can't even explain how valuable that is to a team," he said.
Next season, with his decision to play football at Washington & Jefferson firmly in place, Heacock will be in a new state and new school, looking to bring his same winning attitude to the college level. While he did say he was recruited to play on more than just the gridiron, Heacock decided to stick with football and their football tradition.
The 2018 season kicks off for the Presidents on Sep. 1 against St. John Fisher in New York. Heacock might not crack the starting lineup that early, but if history tells fans anything, he can be a vital piece to the puzzle quickly.