Students dedicated to studies, community honored during 26th annual MLK breakfast
Parents, school personnel, elected officials and students gathered Monday morning for Martin Luther King Jr. Day to celebrate minority students who are making strides in the community.
For the past 26 years, the Martin Luther King, Jr. Scholarship Fund Committee has been gathering the community together to celebrate the legacy of MLK Jr.
In celebration, the committee chooses eligible students in the community to enrich through scholarships by lightening the financial burden of furthering their education.
Monday morning, 21 students were honored at the 26th Annual Martin Luther King, Jr. Prayer Scholarship Fund Breakfast.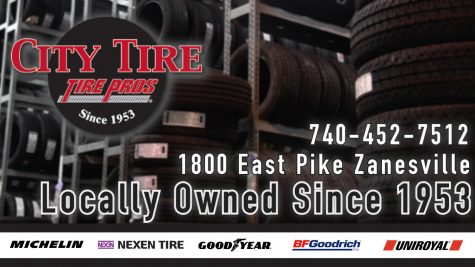 "Making scholarships available to the students not only takes the burden off the cost but it also helps the parents, as well and that is the key," committee chair Kathy Brantley said. "So once you can have a path to success of being able to finance college, then you have a path for success."
The MLK program partners with the Muskingum County Youth Foundation Scholarship Central Program to connect minority students with an abundance of scholarships.
"They are college bound, which means that they've met all their requirements for the state in passing the tests that are required, they have a good ACT or SAT score and the students have already committed to their community by being volunteers in their community," Brantley said of the students.
Each student must meet nine requirements in order to be eligible for the scholarships including a 3.0 GPA and receiving an 18 or above on their ACT.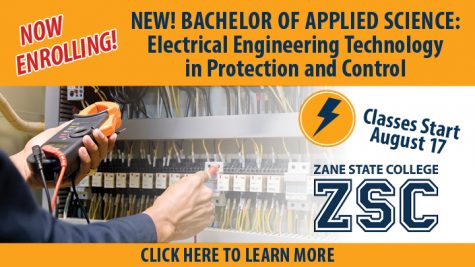 One student that met and surpassed all of the expectations is West Muskingum High School Senior Kaleb Ihlenfeld.
"I was honored today because I'm a minority and especially at West Muskingum I do stand out because I'm not like everyone else," Ihlenfeld said as he chuckled.
Ihlenfeld grew up in the MLK program and attending events such as the breakfast.
"My family has been involved with this organization for multiple years, so I've been coming to these events since I was like a child and … it's just going to further me as a person, especially with all the scholarships," he said.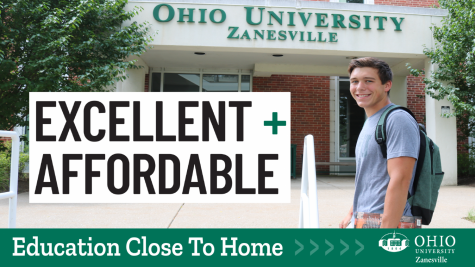 While the scholarship is beneficial to Ihlenfeld, he said being a minority student comes with its own ups and down.
As a minority student, Ihlenfeld said he's surrounded by only a small handful of other minority students which presented a set of challenges for him growing up.
 "Also at a young age I would be called racial slurs and stuff and as a kid I didn't understand that and I'd go home and talk to my mom about it and she'd be like this isn't how it's supposed to be, this is just the environment that you're in," he said.
Ihlenfeld elaborated that the negativity began to take a toll, but after middle school he began to let the negativity go.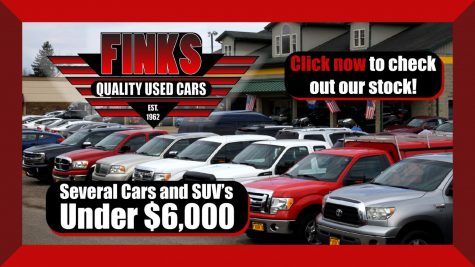 "In high school when I just decided to be myself and just embrace who I am and I just feel like it's helped me a lot and furthered me as a person," Ihlenfeld said.
As a high school student, Ihlenfeld has assisted in monthly food drives, he is a member of Key Club, student council, National Honor Society, Future Business Leaders of America, Global Scholars and the Muskingum County Community Youth Foundation. He also plays soccer and participates in track and field, as well as serves as the vice-president of his senior class.
Ihlenfeld plans to attend college, although he has not decided where to take his talents between three college choices. He hopes to study business or medicine.
Like Ihlenfeld, the other 20 students that were honored are heavily involved in their school and community and plan to attend a university.
"We pray and hope that they continue to do extremely well," Brantley said.
Scholarship winners:
Kierra Beal, Maysville High School
Kazia Barnes, Caldwell High School
Breanna Darden, Tri-Valley High School
Danielle Dupler, Zanesville High School
Kenzi Edwards-Suttles, Zanesville High School
Kayla Guerrieri, Philo High School
Brailey Harris, Zanesville High School
Jesse Hill, Zanesville High School
RhaeLynn Hutzel, Zanesville High School
Kaleb Ihlenfeld, West Muskingum High School
Jerzie Johnson, Bishop Rosecrans High School
Aayla Mayle, Zanesville High School
Kaden Mayle, Zanesville High School
Tsigereda McClelland, John Glenn High School
Lucas Miller, Tri-Valley High School
Jakob Plummer, Maysville High School
Minh-Chau Scott, Tri-Valley High School
Carlon Stevens, Zanesville High School
Jodi Stoner- John Glenn High School
Aaryan Vaishnav, John Glenn High School
Trey Wilson, Philo High School