When former Senate-confirmed United States Attorney David DeVillers came to Muskingum County after leaving federal service to act as a special prosecutor, he likely didn't imagine it would become a key focus point and interest of China's foreign intelligence services, but that's exactly what happened, Y-City News has discovered.
As China's President, Xi Jinping, visits America for the first time in six years, his country's interest in the local area has only intensified. The immediate region is home to Defense Supply Center Columbus, Google's trio of data centers, Boeing's Guidance Repair Center and the site of Intel's future leading-edge chip factories, but it is another cluster of extremely classified projects that may explain the nearly unprecedented intensity of foreign monitoring.
Those projects, which Y-City News is not disclosing, in the interest of national security, were put at risk due to DeVillers' appearance in Muskingum County, multiple officials have conveyed to our media organization, which required federal interventions to protect sensitive sites.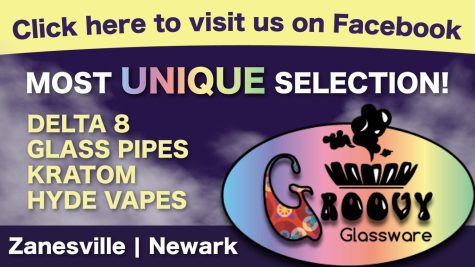 Many wouldn't think of Ohio when the words national defense are spoken, sure they might conjure up Wright-Patterson Air Force Base or the 180th Fighter Wing in Toledo, but most would distinctively think of other states, such as those in the Midwest, before the Buckeye State comes to mind.
That may have given the state an advantage when spying was limited to human intelligence and film-based reconnaissance satellites, but in a new digital age, everything is up for grabs, from the siphoning of digital data to the pronging of signals from orbit.
When the Newark Air Force Base was tasked with the repair, test and calibration of inertial guidance systems aboard our nation's nuclear weapon capable missiles, for example, The Newark Advocate published as much in the local paper.
"The lab complex is all below ground level," one of the articles reads. "Four floors descend in a tier, with the lowest level at a depth of 65 feet. Concrete walls enclosing the area taper from four feet thick at the top to 12 feet at the base."
At the same time, however, other more classified projects brought to the regional area received no exposé in the local news, most were disguised as other commercial projects or so well hidden that their existence still to this day remains a closely guarded secret.
Zanesville, for example, was one of a dozen Federal Civil Defense Administration (FCDA) locations that housed stockpiles of supplies and engineering equipment for a post-attack world.
When the Soviet Union collapsed in the early 90s, military spending was officially reduced, but secretly, the nation rushed at an almost unprecedented pace, sparing no expense, to prepare for the next upcoming superpower, China.
While the Soviet's digital reconnaissance satellites still flew overhead, funding dried up considerably and it gave America an opening. China at the time still relied on film-based recoverable capsules to conduct monitoring, a process that was fairly limited, giving the United States time to secretly prepare for its next upcoming rival.
Even Israel, one of America's closest allies, which was provided our own digital satellite reconnaissance data, was not given access to imagery of the Contiguous United States. The country secretly used that access to target foreign nations' nuclear launch sites, such as those in Russia, to the displeasement of U.S. officials.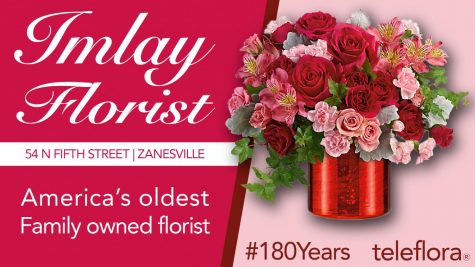 Those efforts by military and civilian agencies in the United States, now nearly three decades in the making, to prepare for the growth of its next adversary, remain almost entirely unreported and classified. They join many projects from the First Cold War that remain closely guarded secrets, projects not just to protect America's control over the world, but those that exist to protect the very survival of the United States. Officially, those projects don't exist and even the Department of Justice lacks authority and standing against those tasked with protecting such sites and operations.
As the Wall Street Journal brought to world attention, which Y-City News first discovered but limited in its reporting, Intel's site in New Albany will produce chips for the defense industry and military, reducing reliance on Taiwan.
While many believe that Intel and the cluster of data centers in the region are the significant projects in and of themselves, they are in fact a much smaller piece of an even more important classified set of projects.
That is why when Muskingum County Prosecutor Ron Welch brought in former Senate-confirmed United States Attorney David DeVillers as a private practicing special prosecutor, who was approved by the local court and paid for by the county commissioners, China was watching so closely.
His appearance was anything but normal with many calling his appointment a payoff for not bringing federal criminal charges against local officials while he was the one with authority to indict.
We have discovered that DeVillers spent little time on a case involving the sexual exploitation of elementary-aged children, joining forces months after with the defense attorney he went up against, before Chief Judge Algenon Marbley, defending a prominent doctor in federal court. He also worked a highly confidential investigation on behalf of the Ohio Attorney General with a 26-year-old defense attorney he went up against months after a local drug case that was shielded in secrecy.
To protect the existence and purpose of such unreported classified projects, Y-City News is not identifying why DeVillers' appearance in the region caused a flurry of foreign interest, but the matter reached those at the highest, most secretive levels, of government.
Do you have additional information about this situation, other information you think our news organizing should know about or want to bring our attention to a matter that needs investigating? We would like to hear from you. Contact us at (740) 562-6252, email us at contact@ycitynews.com or mail us at PO Box 686, Zanesville, Ohio 43701. All sources are kept strictly confidential.