The former Senate-confirmed US Attorney for the Southern District of Ohio, David DeVillers, who was recently brought into Muskingum County on two separate occasions as a private-practicing special prosecutor, one to investigate Tri-Valley and another to prosecute a local drug dealer, was no stranger to Zanesville, Y-City News has discovered.
DeVillers was the Assistant United States Attorney to prosecute three local cops who were federally indicted and convicted for their part in shaking down and robbing area drug dealers in the mid-2000s. In his role as the chief federal prosecutor of Ohio's lower 48 counties, including Muskingum, DeVillers we are told was also aware of federal investigations into local officials, which due to his insertion into the local court system has made those inquiries significantly more difficult, if not now impossible.
Those potential ethical violations are compounded by foreign espionage activities in the greater region, in which thwarting such hostile actions by powers wishing to undermine America's national security interest is reliant, in part, on successful corruption prosecutions and interventions by federal investigators.
Citing Department of Justice policy, federal officials declined to comment. DeVillers is considered a juggernaut of a prosecutor, why he became entangled recently in Muskingum County after entering private practice is not fully understood.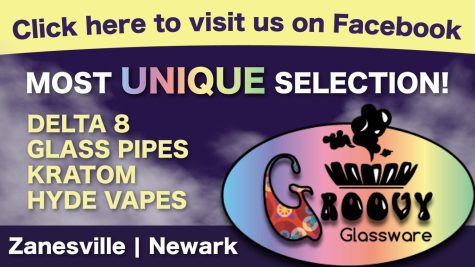 David DeVillers is the model federal prosecutor, he is a prosecutor's prosecutor, considered one of the best from those across the political spectrum and around the country, a man not tolerant of corruption or drug dealers wanting to inflict harm on their community.
While not a native of the Buckeye State, after graduating college in New York, DeVillers attended law school at Capital University in Columbus.
From there he would secure a position at the Franklin County Prosecutor's Office where he took on some of the toughest cases, gang crimes, including in the widely publicized successful prosecutions against the Short North Posse.
Those cases tried the young prosecutor whose life, and the life of his family, was threatened which necessitated law enforcement protection.
Eventually, it was those and many other accolades, as well as the events of 9/11 that geared DeVillers toward federal service.
Within years of being sworn in as an Assistant United States Attorney in Columbus, DeVillers was sent overseas to help fight terrorism, he even assisted in the prosecution of Saddam Hussein.
Upon his return, he jumped right back into the fight to keep Ohio safe from criminals, where he was assigned to the Columbus Division, which has jurisdiction from the City of Columbus east, one of three sub-judicial districts making up the Southern District of Ohio.
According to federal court documents, it was around that time he was placed on an investigation involving corrupt local law enforcement in Muskingum County.
Two Zanesville Police Officers and one Genesis Security Officer ultimately were indicted for their schemes which included extorting local drug dealers and their involvement in the local drug trade.
The case made headlines around the state, those tasked with keeping the community safe from drugs and criminal activity were themselves participating in it.
DeVilles and another prosecutor in the office, AUSA Michael Marous, worked with local officials to convict all three.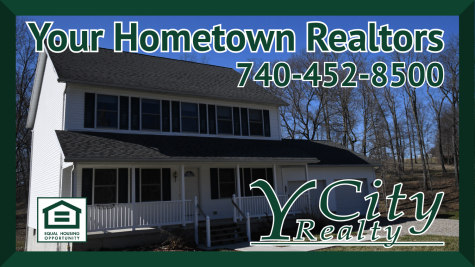 The case also brought together old associates, now elected Muskingum County Prosecutor Ron Welch, who was then a local assistant prosecuting attorney, and DeVillers had both worked at the Franklin County Prosecutor's Office in the 90s.
Ultimately, all three cops were sent to federal prison, and as far as the public was concerned, DeVillers never came back.
That was until Y-City News discovered DeVillers had been brought in by Welch to investigate Tri-Valley, not as a federal prosecutor, but as a private practicing attorney after his resignation from federal service.
Tasked by Welch, authorized by the local court and paid $12,445.44 by the county commissioners, DeVillers was assigned to the Cory Marling interference investigation after elementary-aged children were sexually assaulted by their school administrator.
Perplexingly, DeVillers did not have any particular special expertise in sex crime cases, nor had he prosecuted a criminal case in state court in decades. Welch opted to select DeVillers over neighboring county prosecutors or even the Ohio Attorney General's Office, who would have done the investigation for free and with staff that had recent experience in complex sex crime cases, appointing a private practicing attorney which we've been told is extremely abnormal.
Likewise, roughly six months later, Welch again selected DeVillers as a special prosecutor, again at a sizable expense to the county, in the case of a local drug dealer; the reason for that appointment has been sealed by the court.
While conducting an entirely unrelated investigation, we discovered in that second special prosecution assignment that DeVillers was tasked with, involving a local drug dealer, the 26-year-old defense attorney of that defendant and DeVillers worked on a highly confidential investigation together just months later on behalf of the Ohio Attorney General.
Our article exposing that netting hundreds of tips, not just from those in Muskingum County or the Southern District of Ohio but around the globe, information including that multiple local officials were the target of federal investigations while DeVillers was the Senate-confirmed United States Attorney where he had discretion on if federal criminal charges would be brought.
Due to the large volume of information and material provided to Y-City News, it will likely take us some time to thoroughly digest and report on what has been provided.
All of this comes on the heels of the region becoming a significant hub for economic development and an even more important piece in the country's national defense, which has resulted in assets being deployed to protect against foreign espionage, which may have been impacted by DeViller's perplexing involvement in Muskingum County.
Y-City News continues to investigate. Do you have additional information about this situation, other information you think our news organizing should know about or want to bring our attention to a matter that needs investigating? We would like to hear from you. Contact us at (740) 562-6252, email us at contact@ycitynews.com or mail us at PO Box 686, Zanesville, Ohio 43701. All sources are kept strictly confidential.