Roughly eight months after a special prosecutor and defense attorney went up against each other in a local case involving the sexual exploitation of elementary-age children, the two worked together as partner defense attorneys in a federal court case before Chief Judge Algenon Marbley.
In an even more perplexing set of circumstances, the defense attorney, Mark Collins, who represented Tri-Valley Superintendent Mark Neal, was himself appointed as a special prosecutor in Muskingum County roughly over a decade ago, raising additional questions about the county's use of private practicing attorneys as prosecutors. The Superintendent's son, who is now a lawyer and prosecutor himself, previously interned for the office and worked alongside local prosecutors as they tried cases.
The revelation comes as Y-City News continues to investigate former United States Attorney David DeVillers and his past involvements in Muskingum County, including in a recent case of a local drug dealer and with corrupt members of law enforcement roughly a decade-and-half ago. As we have previously published, DeVillers reportedly declined to bring indictments of local corrupt officials, then was appointed by the county prosecutor, approved by the local court and paid by the county commissioners multiple times in what many are referring to as a payoff.
All of this comes as the immediate region becomes an even more important piece of America's national defense, in which foreign intelligence services are known to target corrupt officials as part of their ultimate goal of stealing industrial secrets and preparing, by various means, for the Second Cold War turning hot.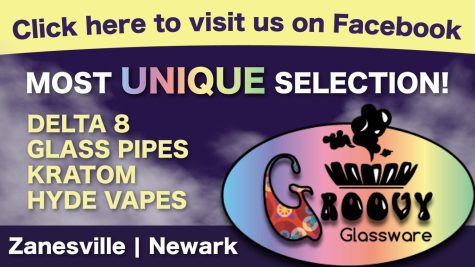 By all accounts, Attorney Mark Collins is among the top, if not the top, criminal defense attorney in Columbus and around the greater region, former Franklin County Prosecutor Ron O'Brien even said such in a recent piece by The Columbus Dispatch.
Collins got his start working for the office back in 1992 after he graduated from law school, he would stay there for multiple years before becoming a defense attorney.
According to a search of Muskingum County Court of Common Pleas cases online, Collins never defended a case in Muskingum County.
As Y-City News has previously reported, traditionally across the state when a conflict, or even just a perceived conflict, of interest presents itself a prosecutor will recuse themselves and invite a neighboring county prosecutor, one of his or her assistants, or the Ohio Attorney General's Office to come in as a special prosecutor at no expense to the county, though that appointee must be approved by the local court.
When former Muskingum County Prosecutor Mike Haddox's son happened to be at the underage drinking party where 14-year-old Grant Hickman was found dead, Collins was brought in as the special prosecutor. That was a deviation from the normal practice of bringing in an actively practicing prosecutor, such as from Franklin County, as Collins was a private practicing attorney with an active criminal defense practice. It's unclear how much Collins received for that appointment.
Collins also had a previous connection to Muskingum County. Then Assistant Muskingum County Prosecutor Ron Welch, now the county's elected prosecutor, previously worked in Franklin County as an assistant prosecutor and interacted with Collins on numerous cases.
After that matter, Collins didn't come back to the county. That was until Tri-Valley Superintendent Mark Neal became the suspect of a criminal investigation, for failure to report and intimation, in the sexual abuse of multiple elementary-age children within the district.
The defendant in that overarching case, Cory Marling, a local principal, was originally indicted on nearly a dozen felony charges and was facing the potential of decades in prison as well as the requirement to register as a sex offender.
Ultimately, Prosecutor Welch made a plea deal that guaranteed Marling would only face at most a year in the county jail and have no reporting requirement, a move that he said spared the victims from testifying but enranged the local community.
Weeks before that trial was set to take place, which was estimated to take the better part of two weeks, actions by Superintendent Neal to safeguard his own negligence and potential criminal liability got so intense, including with witnesses fearfully deciding not to testify to protect their jobs and careers, that Welch brought in former United States Attorney David DeVillers, as a private practicing prosecutor to investigate.
DeVillers spent little time on the case, declined to say who he interviewed and relied on files provided to him by local officials. He also hadn't prosecuted a state case in nearly two decades and while he is a juggernaut of a prosecutor against drug dealers, appears to have little experience in sex-crime cases – he closed the investigation without any criminal charges. The report he wrote on the investigation was not made public and officials have fought to keep it hidden from the public eye.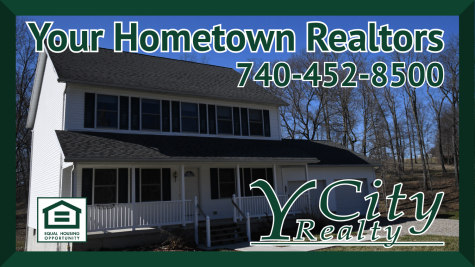 Collins and DeVillers appear to be the only two private practicing attorneys ever to be brought into Muskingum County. In many other cases, special prosecutors were brought in, but they were always from a nearby county and had an active caseload.
DeVillers was also a former Franklin County Assistant Prosecutor and worked in the office at the same time as Welch. The two worked alongside one another in Muskingum County when DeVillers, who at that point was a federal prosecutor, took on corrupt local members of law enforcement in federal court when they involved themselves in the drug trade.
The circumstances between the three were odd, to say the least, but it was a press release by DeVillers that was even stranger. Months after DeVillers, acting as a special prosecutor, and Collins, acting as Neal's attorney, went up against each other in the offshoot of the Marling Investigation, the two paired up to defend a federal case together before Chief Judge Algenon Marbley of the Southern District of Ohio.
"Dr. Kistler was acquitted on all eight counts. David DeVillers of the Columbus office served as lead counsel and was assisted by Mark Collins of Collins & Stevens LLP," a release from Barnes & Thornburg read, where DeVillers is currently employed as a partner.
"It was fantastic trying a case with Mark Collins,' DeVillers posted on X, formerly known as Twitter, where he shared the release and bolstered about the acquittal.
Neal is said to have known about Collins' previous work in Muskingum County as a special prosecutor and the reason for his appointment, which has never before been published, along with many other details about those who work in the local prosecutor's office.
J. Grant Neal, Mark Neal's son and now the Director of Law for the City of Wapakoneta, interned at the Muskingum County Prosecutor's Office and was involved with the Emile Weaver prosecution, which Haddox and Welch both tried together.
When Welch was campaigning for office, Grant Neal took to a local social media page where he wrote that Welch was a 'corrupt prosecutor' and a 'crook.' Grant Neal never responded to a request for comment to expand on or explain his comments.
It's unclear if Mark Collins was paid for his work representing Mark Neal. A public records request to the district showed no respective payments for legal services to Collins, though the district has defended Neal's actions in the Marling case.
In another recent discovery, Y-City News published that while DeVillers was in Muskingum County on another case working as a private practicing prosecutor, in a local drug prosecution, months later the 26-year-old defense attorney he went up against joined his firm and worked alongside him on a highly confidential investigation at the request of Ohio Attorney General Dave Yost.
Y-City News continues to investigate. Do you have additional information about this situation, other information you think our news organizing should know about or want to bring our attention to a matter that needs investigating? We would like to hear from you. Contact us at (740) 562-6252, email us at contact@ycitynews.com or mail us at PO Box 686, Zanesville, Ohio 43701. All sources are kept strictly confidential.