Just months after a defense attorney and special prosecutor stood against each other in a Muskingum County courtroom, they worked together as partners doing special investigative work for the Attorney General's Office, Y-City News has recently learned.
The relationship draws into question ethical concerns as well as whether the defendant, Samuel Dejesus, got a fair deal when he accepted a plea sentencing him to nearly a decade behind bars.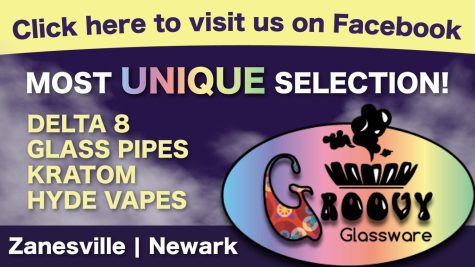 Following the publication of our second investigative piece into the acquittal of Josh Sills out of Guernsey County, who had been indicted just days before the Super Bowl, which made local, national and international news, those with the Ohio Attorney General's Office still refused to answer any of our questions, however, that story yielded numerous leads and tips, many of which we are still reviewing.
To verify what we were told, we filed public records requests with Ohio Attorney General Dave Yost and his staff, conducted numerous interviews and combed through thousands of pages of records – likely many stories are forthcoming, but something odd caught our eye.
Two names, affixed right above one another, had recently been adversaries against each other in Muskingum County, in the case of a local drug dealer, and now they were working alongside each other, at the request of AG Yost, on a confidential investigation for which their firm, Barnes & Thornburg, received nearly $65,000, each at a rate of $350 an hour.
Like in the matter of possible interference in the criminal case of Cory Marling, Muskingum County Prosecutor Ron Welch chose not a neighboring county prosecutor or a special prosecutor from the Ohio Attorney General's Office to conduct an investigation but former Senate-confirmed US Attorney David DeVillers of the Southern District of Ohio to take over the prosecution of Samuel Dejesus, a man accused of numerous drug trafficking and possession crimes. Why a special prosecutor was necessary in the matter was sealed by the court.
Dejesus' attorney of record in the case was Samantha Pugh, a recent law school graduate, having been admitted to practice just months prior in November of 2021.
By March 2022, Dejesus was indicted on numerous felony charges related to his involvement in drug trafficking. From his case file, it appears Prosecutor Welch brought the charges against Dejesus and then soon thereafter private practicing attorney DeVillers took over. It would be the first criminal case he would take on in state court in decades, following his departure from the Franklin County Prosecutor's Office to the US Attorney's Office for the S.D. of Ohio in the early 2000s.
Dejesus was found with kilograms of Marijuana, hundreds of grams of hash oil and a loaded firearm, which he was not allowed to possess as he was a convicted felon. Inside his house, a sizable amount of Fentanyl was also located but DeVillers chose to only prosecute Dejesus on the possession of that narcotic as it was reportedly determined he was only holding the illegal drug for another dealer, which still ultimately would have made its way into the community.
Dejesus was sentenced to between eight and eleven years in prison, he will also be required to serve the remaining time he had left from his previous felony, aggravated burglary. It's unknown how many lives would have been impacted if that Fentanyl had gotten into the community, including in overdose deaths, though it was enough to potentially kill the entire population of Zanesville.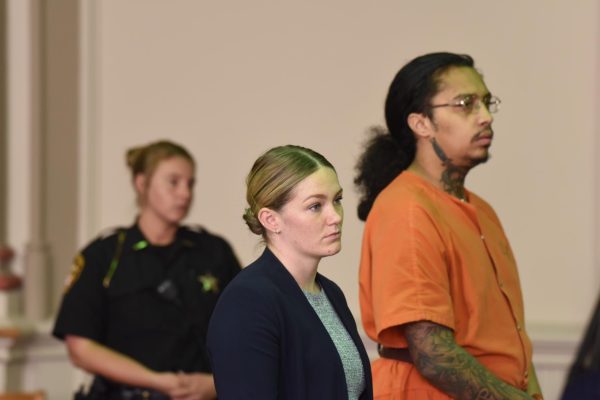 As they stood just feet apart from each other in late 2022 for the sentencing of Dejesus, few would imagine the former US Attorney, David DeVillers, and a fresh law school grad, Samantha Pugh, then just 26-years-old, would months later be working a confidential investigation together on behalf of Ohio Attorney General Dave Yost, but combing through hundreds of pages of redacted records, that's exactly what we found.
According to her LinkedIn page, Pugh left her previous firm, Soroka & Associates, where she worked as a defense attorney, in early 2023 and joined Barnes & Thornburg, where DeVillers had been made partner after his departure from the US Attorney's Office.
The investigation, matter number 7890, whatever it is, is so confidential that it is the only case in which the investigation purpose and scope were entirely blacked out.
In those hundreds of pages, we linked DeVillers to investigations from the hazing death of Stone Foltz at Bowling Green to a sexual assault investigation of former Miami University Hockey Department Offical Brad Aldrich.
Out of many cases, the only one that maintained a redacted subject matter field was that of matter number 7890. When we asked the Ohio Attorney General's Office why that one, unlike the rest, remained redacted, they simply cited attorney-client privileges.
According to our manual calculation of invoices, that investigation, whatever it was, cost Ohio Taxpayers $64,737.12 and appears to have concluded. Both DeVillers and Pugh were paid at a rate of $350 per hour.
In comparison, elected Muskingum County Prosecutor Ron Welch makes roughly $140,000 a year as a fixed salary. He likely works many more hours than the standard 40-hour workweek, but assuming that's all he worked each week, he would make roughly $65 an hour.
As a defense attorney in her first year of practice, Pugh would have made far less, now she is billing at a rate nearly six times that of the chief prosecutor in Muskingum County.
Y-City News continues to investigate. Do you have additional information about this situation, other information you think our news organizing should know about or want to bring our attention to a matter that needs investigating? We would like to hear from you. Contact us at (740) 562-6252, email us at contact@ycitynews.com or mail us at PO Box 686, Zanesville, Ohio 43701. All sources are kept strictly confidential.