The Ohio Department of Transportation has deployed another roadway monitoring camera in the local area to help adjust traffic flows along Interstate 70 through Zanesville.
Located at the intersection of State Route 146 and Dillon School Road, the semi-permanent camera is now accessible to the public on the OHGO App and associated website.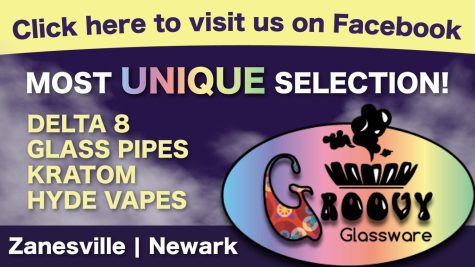 When we posted about Zanesville getting its first ODOT Traffic Camera in 2019, little did we imagine it would be one of the most-read stories of the year, nor would watching them become a habit of so many local residents.
Now just a few short years later, the seventh camera has been installed in Muskingum County, much to the delight of locals, but the cameras will serve a much more important purpose than just entertainment, they will help operators at ODOT's Traffic Management Center in Columbus keep vehicles moving while crews work to complete an $88 million dollar interstate reconstruction project through downtown Zanesville.
When ODOT installed its first three cameras in Muskingum County in 2019, one along I-70 at State Street, one along I-70 at Underwood Street and one along US-40 at Rehl Road, west of downtown Zanesville, it was part of the agency's broader goal of increasing cameras along Ohio's roadways, helping move traffic during crashes and slowdowns, but also to expand to the rural parts of the state what the large metropolitan areas had for at least a decade.
Two short years later when ODOT announced it was going to make a significant investment in town to reconstruct the interstate, via upgrades and replacements to the roads and bridges along I-70, the cameras were a great asset to help with traffic congestion.
As Y-City News has previously reported, Zanesville was one of the only small towns in Ohio to have the Eisenhower Interstate Highway System go throughout it instead of around, which means any construction to it would more greatly impact local residents than is often the case elsewhere.
To assist operators with keeping traffic flowing, ODOT deployed three more cameras, one at the Adamsville Exit along I-70, one at the Airport Exit along I-70 and one at the intersection of Maple Avenue and Adair Avenue in Zanesville.
The agency also previously had a mobile solar-powered traffic camera at Adair Avenue and Linden Avenue, it was also sometimes moved to the intersection of Underwood Street and Zane Street. It has now been moved out of the county to help on another project.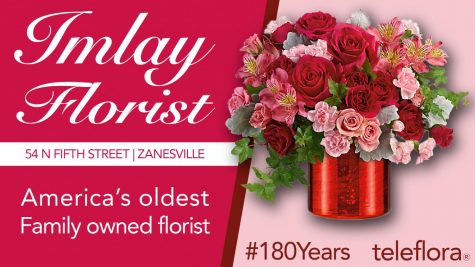 According to Morgan Eibel, Public Information Officer for ODOT District Five, a seventh more permanent camera has now been deployed to Muskingum County, at the intersection of SR-146 and Dillon School Road.
It was placed there to monitor the flow of traffic at the intersection, Eibel added. It was installed on top of the traffic pole and will wirelessly connect through the area's cell phone infrastructure to servers in Columbus where it can be ultimately viewed by both ODOT traffic managers and the public.
This particular camera will be 'semi-permanent,' according to Eibel who explained it might be pulled and moved to another location at some point in the future, should the need arise.
"However, we may keep it there until the Zanesville project (is complete) since there are a lot more people using this area to get around downtown," Eibel wrote to our inquiry about the new camera.
The cost of the installation was not provided, but in 2019, the first camera in Zanesville, which is affixed on its own pole, was estimated at $62,000 – this project likely cost much less.
"These cameras not only allow the public to see a real-time view of traffic through our OHGO app or website but they also allow our Traffic Management Center to see when there are backups due to crashes in the area," Eibel said when that original first camera was discovered by Y-City News before going online weeks later in the Summer of 2019.
Both the Muskingum County and City of Zanesville Dispatch Centers have live video feeds to the cameras. To conserve bandwidth, due to large public interest in Ohio, the public only gets still images from the cameras on the OHGO App and website as opposed to a live video view. Some states, such as West Virginia and South Carolina, offer the public the ability to watch the cameras with live video via the traffic agency's websites. Ohio's cameras are not used for speed enforcement.
To check out all seven cameras in Muskingum County, visit OHGO.com