Corn grown in the Buckeye State, over a million acres worth, is turned into Ethanol each year. It powers vehicles with an Ohio-made energy source that when mixed with gasoline causes the refined petroleum product to burn much cleaner, benefiting the environment, while also supporting local farmers and decreasing America's dependence on foreign energy.
As this year's harvest of corn stock is taken out of the fields, roughly 40 percent will go to Ethanol production, with most of the remaining to livestock feed or corn-derived products; only roughly one percent is sweet corn, the type we consume.
With an aggressive push towards the transition to electric vehicles, which will require massive increases in energy production and substantial electric transmission upgrades, Ethanol offers a right-now solution to a clean energy future and will likely hold its place in that role for many decades to come.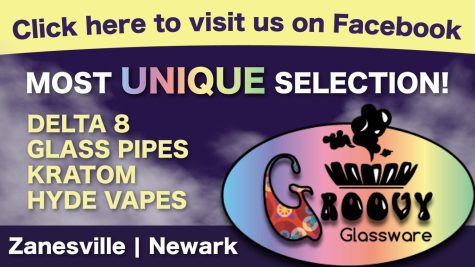 Each year, farmers in Muskingum County plant more than 15,000 acres of corn, nearly 25 square miles worth, a good portion of which is turned into Ethanol, an energy-based byproduct of corn that ultimately ends up in the vehicles we drive.
Corn, which along with Soybeans, is the Buckeye State's most plentiful crop, each in the millions of acres, provides more than just direct nutrition and food byproducts for human consumption, it also provides livestock feed.
That would be expanded in the early 2000s when bipartisan legislation made its way through the United States Congress, mixing Ethanol with gasoline.
The Renewable Fuel Standard Program (RFS), along with the previously enacted Clean Air Act, set out to not only make the environment cleaner from the presence of vehicles but also lessen America's dependence on foreign oil.
A mixture of roughly 10 percent Ethanol added to gasoline removes almost 50 percent of the toxic pollutants out of a vehicle's exhaust according to Brad Moffitt, Ethanol Specialist at Ohio Corn & Wheat.
"Ethical is a good thing, Moffitt explained, who added that it has a history all the way back to Henry Ford and the invention of the automobile.
Just north in Coshocton County, there is an Ethanol Plant where corn, including that from nearby farms, is turned into Ethanol before it is sent to the regional refineries, some of which are in Ohio, to be blended with gasoline. Ohio got its first Ethanol plant around 2008 and now has a total of seven.
"There is a whole system in our state where we produce it (the Ethanol from corn) and then it flows into the wholesale, what we call racks, the wholesale racks, that blend the fuel and then send it out to the retailers," said Moffitt.
Ohio ranks seventh in the nation for corn production, but it still produces roughly 3.3 million acres, or about 5,156 square miles worth, in any given year. Nationwide, America produces nearly 90 million acres of corn, enough to cover almost the entire State of Montana.
About 40 percent of corn grown in Ohio will eventually become Ethanol, according to Moffitt. The rest will make its way into livestock feed, corn oil and everything from corn sweetener to some tortilla products, only roughly one percent, called Sweet Corn, is directly consumed by humans.
Corn grown in the Buckeye State also makes its way around the world, Moffitt added, with exports fluctuating between 10 and 17 percent yearly, based on competition with Brazil. And even in drought years, like during 2012 and 2013, Ohio still maintained a surplus, giving credence to the state's farmers and their ability to overdeliver even in harsh conditions.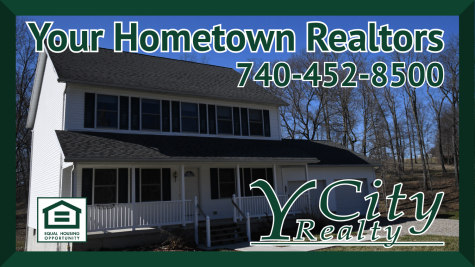 Nearly all (roughly 98%) of gas pumps in America contain up to a 10% blend of Ethanol, from the Regular 87 Octane to 93 Premium. A few stations offer Ethanol-free gas, which is best for small motors, such as lawnmowers, while others will offer higher Ethanol blends.
Sheetz is one of the few stations in Ohio to offer Unleaded 88, also known as E15 or by its blue handle, which consists of up to 15 percent Ethanol, and is approved for most vehicles made after 2001. The price per gallon is lower, it's better for the environment and it offers a higher Octane than Regular 87.
"Environmentally speaking, it's better for the air, the more Ethanol the cleaner the exhaust," Moffitt explained. Ethanol reduces carbon emissions but also harmful pollutants that are released when a vehicle burns gasoline.
With the growing popularity of Sheetz and its offering of E15, which is rapidly expanding stations in Ohio, other competitors are looking to add Unleaded 88 to their pumps, such as Love's Travel Stops, which has a location east of Zanesville.
"The reason Sheetz sells so much of that product and the reason people grab that blue handle is because of price," said Moffitt. "They price it accordingly, which is lower than regular, they see the sign that says 2001 or newer, they get curious, try it out and they find it makes the most sense for them."
"We get folks out there that don't like Ethanol, there are some who claim it ruins engines, which is wrong," Moffitt added. "They claim it has huge subsidies from the government, which is also wrong. They claim it pollutes more than gasoline, which is terribly wrong."
Moffitt, a retired school teacher of 30 years who grew up on a farm in Champaign County, said when those issues are raised he always likes to invite challengers to sit over a cup of coffee or an ice cream cone, where he can show them the data.
While the federal government and many states, including Ohio, invest billions in electric vehicles and charging stations, Moffitt cited the fact that Ethanol offers a right-now solution to those citing the need to lower carbon emissions.
"One thing I will tell you, while I'm a huge Ethanol promoter and while Ohio Corn & Wheat is a huge cheerleader for the Ethanol Industry, I believe in an all-the-above solution for American energy," said Moffitt. "There is a place for electric, there is a place for Ethanol, there is a place for diesel, there is a place for petroleum-based gasoline, there is a place for hydrogen, there is a place for sustainable aviation fuel. I think the one thing we all believe in is a U.S. and Ohio based energy solution with an all the above approach and we are a piece of that, I think we are a great piece of that because we are a solution available today."
Moffitt added what so many other experts are also saying, electric cars are going to take a while to reach critical mass, likely decades, but that Ethanol, like E15 which now supports nearly a quarter-century worth of vehicles, offers a solution that could be expanded immediately. Such a move would benefit our farmers and decrease our reliance on foreign fuels while at the same time supporting the goals of those who seek to lower carbon emotions.
Roughly 36 million acres or about 56,250 square miles of corn is turned into Ethanol in the United States each year, about equal to the land mass of the State of Michigan. At some point in the distant future, it is foreseeable that Ethanol production will taper off, with that allocated corn production being redirected to livestock feed, to support a growing population, some acres might even be reclaimed for solar farms that will support the transition to electric vehicles. Likewise, as was the case after the strip mining of coal, some land may be returned to its natural state for future generations to enjoy in appreciation of the farmers who once worked the land.