When Governor Mike DeWine was in Cleveland earlier this month, where he held a joint press conference on crime, at the same time as Apple announced its newest lineup of gadgets, including the iPhone 15, we asked him if rumors about the company building a data center in Central Ohio were true.
"Ha ha ha ha ha," DeWine said cheerfully with a big smile as he took our question, the last of the day, while walking to his motorcade. "We are trying to get anybody in Ohio to employ people and expand businesses."
Meanwhile, according to multiple people we have spoken with on the condition of anonymity, as they were not allowed to officially discuss the development, as was the case when we were the first to successfully predict Microsoft would come to Central Ohio, say Apple is eying its next data center campus in the region. The deployment would benefit from both Amazon's and Google's already existing data centers in the immediate area, each of which are partners with Apple, such as Amazon's Web Services and Google's Cloud Platform.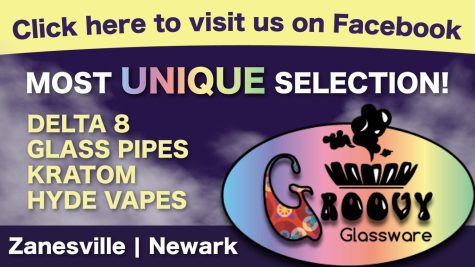 Central Ohio has quickly become one of the fastest-growing data center locations in the Contiguous United States. While the state has historically stood as a hub for military communications, the deployment of commercial data centers took off around 2014 when Amazon announced they would be building three campuses, one each in Dublin, Hilliard and New Albany.
Since, Amazon has expanded, announcing just days ago they would be doing so again, Facebook built a complex in New Albany and is expanding once more, Google will ultimately build out three data center campuses and Microsoft has confirmed they will build one here as well. The development is aided by the construction of leading-edge chip factories in Central Ohio by Intel, chips that could potentially end up in those nearby data centers and which have other important purposes.
As Y-City News has previously reported, data centers require massive connectivity uplinks, to other company sites for redundancy, but also to the internet so consumers can access that data, which can be anything from a YouTube video to family photos. In recent years, multiple high-strand fiber lines have been run to Central Ohio creating a networking effort of sorts, making it much more attractive for others to locate in the same vicinity, as the lines aren't owned by the individual company but a neutral third party.
Of the major players, Apple is the only one to not yet come to Central Ohio. During their yearly announcement event held earlier this month, the company said they would be expanding storage options, going from a maximum of two terabytes per account to 12.
iPhones, one of Apple's main product lines, have seen the size of their image sensors continually be enlarged over the years, culminating with this year's smartphone being capable of taking 4K 60fps ProRes video recordings that can take up as much as 6 gigabytes of data per minute. Ultimately, those photos and videos get backed up from the device to iCloud, which is a service mostly hosted in the company's data centers. As more and more users upgrade their phones over the upcoming years, analysts predict that Apple will have to greatly expand its data centers to meet growing storage demand. Currently, the company uses both Google and Amazon to help alleviate some of those storage shortfalls.
As data centers have grown more expensive and are increasingly more critical to everyday life, companies have taken a closer look at where they build, looking to avoid as many potential natural disasters as possible, which significantly benefits Central Ohio. The area also has a large water supply which is needed to keep the massive banks of computers cool and performing at optimal operational temperatures.
While that is now a concern of private industry, many decades ago, during the First Cold War, the military found the area a perfect spot to meet its unique needs, building Boeing's Guidance Repair Center in Heath, which according to the company is situated on the 'second most geological stable point in the United States after the Cheyenne Mountain in Central Colorado.'
According to our analysis, Apple currently has five data center locations, having closed its California campus around 2020.
Since 2014, Apple data centers have been fully powered by renewable energy, particularly solar. At its Prineville, Oregon and Newton, North Carolina sites, solar fields are directly adjacent to the campuses.
Both the Harvey Solar and Union Ridge Solar projects in western Licking County, near the existing data centers of Google, Facebook and Amazon in New Albany, would offer Apple either direct hookup possibilities or eligible power purchase agreements to ensure a potential data center could be fully powered by renewable energy, a requirement of the company in the development of new campuses.
According to multiple individuals Y-City News has spoken with, the deployment of an Apple data center to Central Ohio is an almost certainty at this point, though the timelines provided by sources differed.
When we asked Governor DeWine if he was an iPhone or Android user, he declined to say.