When students returned to campus at Muskingum University earlier this month, they were greeted with a freshly remodeled and renovated student dormitory, further enhancing the experience for those living on campus during their studies.
Finney Hall, which originally opened in 1961, was closed in the Summer of 2022 for major upgrades to everything from the heating and air conditioning in the building to the rooms, including outfitting them with all new furniture, that campus leaders say will benefit students for many years to come.
The renovations were made possible, in part, due to state tax credits that target and preserve historic buildings across Ohio.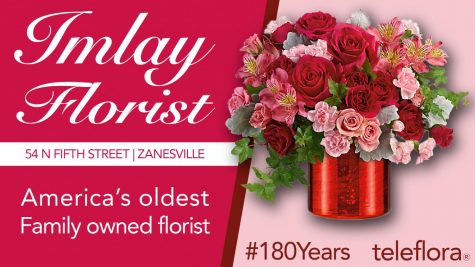 According to Michelle Shaver, Executive Director of Strategic Marketing and Communications for Muskingum University, the competition of the renovations was marked with a ribbon cutting event and tours of the dormitory earlier this month before many of the students arrived back for the fall semester.
Located in New Concord, the small-town college has been busy building and renovating recently with many construction projects including the Bullock Health and Wellness Complex, which opened in September 2022, that includes a stadium overseeing the main playing field.
The university has also recently updated its Quad Center with $3.8 million in improvements that will accompany numerous other buildings that were constructed or had major renovations in the past two decades, such as the Chess Center, the Roberta A. Smith Library and Walter Hall; other dormitories and cafeterias also received upgrades during that same time period.
When Finney Hall was built in 1961, the world and the college experience were much different, both at then Muskingum College and across the country. In an effort to stay competitive in an ever-changing world, in which students expect more on-campus amenities, the college has been making upgrades.
Other dormitories, such as Patton Hall and Kelley Hall, received substantial upgrades and all, such as Thomas Hall, Memorial Hall and Moore Hall, new furniture and Wi-Fi.
When the college was considering additional upgrades, an initiative by the DeWine-Husted Administration, which sought to maintain Ohio's historic buildings that have a significant connection to their institution or community, instead of them getting demolished, which is often the case, became available and the college applied for and received one such tax break.
For the total project, which was around $6 million dollars, roughly $1.6 million of that came from the Ohio Historic Preservation Tax Credit Program, or OHPTC, for short.
Finney Hall, which is a co-ed upperclassmen dorm, had extensive renovations. Contractors updated the heating and air conditioning, the plumbing as well as the electricity throughout the building.
All the bathrooms were renovated, creating not only private restrooms and showers but also those that were fully accessible. Each room now features new furniture and each floor has updated lobby and study areas.
The main floor will now also feature a large enhanced lounge, a meeting space for student organizations outfitted with a kitchenette, a computer lab and a laundry facility.
For additional information on the university's residence life, see Traditional Halls and Alternative Housing.