An amendment to the Ohio Constitution, proposed to voters by the Legislature, which would have raised the threshold to pass any further ballot measures to 60 percent failed Tuesday night in a special election.
By nearly a 14-point spread and with higher than anticipated turnouts across the state, voters overwhelmingly rejected the measure ensuring only a simple majority is needed for any forthcoming proposed amendments, including on the issue of adding abortion rights into the state constitution, which voters will decide on this November.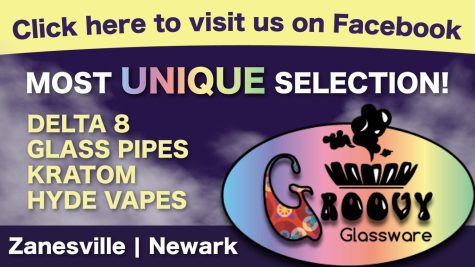 Issue 1 would have raised the threshold for constitutional amendments in the state from 50% plus one, a simple majority, to 60%. It also would have required citizen-initiated constitutional amendment campaigns to collect signatures from all of Ohio's 88 counties, while the current law only requires signatures from 44. In addition it would have eliminated the current 10-day cure period which allows campaigns to gather additional signatures for citizen-initiated constitutional amendments when the original submission did not have enough valid signatures.
Republicans in the Ohio House and Senate, where they enjoy a supermajority in both chambers, proposed the amendment to voters, saying the increased threshold and requirements would help safeguard the state's Constitution. However, it was widely known to be almost entirely about the abortion measure this fall, which if passed, will provide a constitutional right to abortion, contraception, miscarriage care and fertility treatment.
Many though, even on the conservative side of the aisle, feared the amendment would have given even more power to the Legislature which has been plagued by various corruption scandals, including in the case of House Bill 6. That bill gave billions in subsidies to the nuclear and coal industries after officials were bribed, including former local Representative Larry Householder, who was Speaker of the House at the time. He was recently sentenced to 20 years behind bars for his activities in the matter.
Since 1913, there have been 227 proposed amendments to the Constitution, 127 of them which have passed, 49 of those approved amendments received less than 60% of votes statewide, including one in 1954 which placed term limits on executive officials in the state, including the governor, to two successive terms, and another in 2006 which raised the minimum wage and tied it rise yearly at the rate of inflation.
According to campaign finance filings, out-of-state money flowed to both sides during the fight over Issue 1, in fact, most of the money raised was not from within the Buckeye State.
During the days leading up to and including on election day, local readers sent us messages that they had received various mailings on the matter as well as numerous text messages both in support and against the amendment.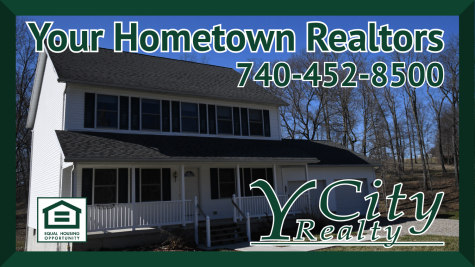 Ultimately, however, the proposed amendment failed with the defeat of Issue 1 being called early in the night after the closing of polls.
In Muskingum County, for example, mail-in and early voting had the measure failing but when adding up election-day ballots cast, the issue passed with 57%. It also was sucessful in all the surrounding counties, including Licking, though with a smaller margin.
Those rural wins, however, were not enough to carry the votes statewide and the night ended with nearly 57% of voters statewide rejecting the proposed changes, 1.7 million votes to 1.3 million.
Interestingly, earlier this year the Governor signed House Bill 458 which eliminated August special elections except for US House nominations, though an exemption was made this August for Issue 1. That was done in part because turnouts are typically lower at those times and groups use that to their advantage, such as with attempting to pass levies.
"August special elections generate chronically low turnout because voters aren't expecting an election to occur. This is bad news for the civic health of our state. Interest groups often manipulatively put issues on the ballot in August because they know fewer Ohioans are paying attention. As a result, the side that wins is typically the one that has a vested interest in the passage of the issue. Voters are just as capable of voting on these important issues during the standard primary and general elections," Secretary of State Frank LaRose said when the bill passed the Ohio House of Representatives.
That however wasn't the case this time, as predicted would be by former local state Representative Brian Stewart, whose district was moved west towards his residence south of Columbus during recent redistricting.
"I never agreed with those who predicted (a) low turnout," said Stewart on social media Wednesday. "I encouraged all voters to make their voice heard every chance I had."
In fact, in Muskingum County, it was the highest turnout of a special election in roughly the past two decades with 34 percent of registered voters casting a ballot, according to internal historic data kept by Y-City News. For comparison, typically during the general election held every four years when voters decide the next president, the turnout fluctuates between 69%, observed in 2012, to 76%, observed in 2004. In races when voters choose the governor, the typical turnout is between 48% and 56%, though in 2014 it went as low as 39% when former Governor John Kasich was up for reelection.
In May of 2017 when there was a county-wide vote for the Muskingum County Senior Center Levy and East Muskingum Local Schools had also placed a levy on the ballot, the latter of which failed, turnout ended up being just shy of nine percent. The Village of Dresden and the Rolling Hills Local School District also each had a levy on that term, the former of which was for streets and roads.
The lowest turnout for Muskingum County, in the last twenty years, was last August's election when voters selected their state house and senate representatives after redistricting delays made having them selected during the primary no longer an option. Both local candidates ran uncontested with 2,758 voters, or 5.06% of the 54,528 registered electorate casting a ballot.