22 year-old drug supplier on second chance tearfully sentenced in common pleas court
A 22 year-old convicted of supplying drugs to dealers in Muskingum County will spend nearly the next decade in prison.
During a tearful sentencing last week, McKenna Brock apologized to her family for putting them through pain.
"It's so hard to watch my daughter grow up without me," said Brock, who was recently released from prison.
"It just hurts to see my family back there," said Brock. "I'm sorry from the bottom of my heart."
Brock was granted judicial release from a prior prison sentence in September after serving a little over one month for discharging a firearm over a public roadway.
As part of the terms of her early release, Brock was to complete POWER Court with Judge Kelly Cottrill.
While attending POWER Court, intended to aid in drug recovery, Brock made contact with her incarcerated boyfriend's drug suppliers and began distributing drugs for them, Assistant Prosecuting Attorney John Litle said.
From the prosecutor's office, detectives observed and photographed Brock arriving at the courthouse after completing drug deals between treatment at Muskingum Behavioral Health and POWER Court.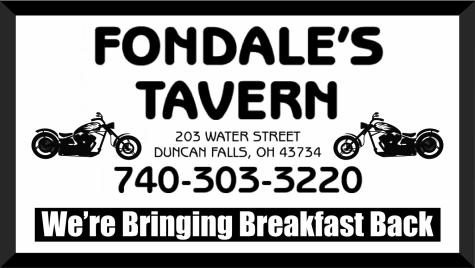 "You weren't selling a little bit of drugs," Cottrill told Brock at sentencing. "You were selling a lot of drugs."
From February 2018 until May 2018 when she was arrested, drug detectives tracked Brock as she distributed narcotics throughout Muskingum County.
"Do you know how your name came up in this investigation," Cottrill asked Brock during her sentencing.
Answering his own question, Cottrill explained someone overdosed and died from heroin likely supplied by Brock.
That victim was Ronald Hanning Jr., a 22 year-old man who left behind a young daughter when he died on Feb. 20, 2018.
Hanning's dealer, Joshua Campbell, was convicted in his death and sentenced to six years in prison on charges of involuntary manslaughter, corrupting another with drugs and trafficking.
Investigators were never able to find evidence strong enough to convict Brock in the same case, but Litle said phone records connected Brock to Campbell as his supplier at the time of Hanning's death.
However, Brock would be arrested for another drug-related incident a few months later.
In May, detectives investigating Brock and her associates tailed her to Columbus where Brock, Kimberly Brewer and Paul Hayes would conduct a deal.
After meeting with their suppliers in Columbus, officers attempted to conduct a traffic stop on the interstate. The driver, Brewer, stopped briefly and then took off again at a high rate of speed reaching around 115 mph, Litle said.
While fleeing, Brock and Brewer received instructions from Hayes in the trail car to hide the drugs.

With too much narcotics to conceal, the women began throwing the drugs out the window.
"There were giant chunks of meth exploding all over the freeway in front of the cruisers," said Litle. "In fact, they actually scraped meth off the windshield of one of the cruisers."
Eventually, law enforcement officers were able to get the vehicle to a stop again.
All three were charged for their involvement.
In Brock's case, she was sentenced to eight years in prison after pleading guilty to the following charges:
Trafficking in heroin, third-degree felony

Trafficking in heroin (two counts), fourth-degree felonies

Trafficking in methamphetamine, second-degree felony

Possession of methamphetamine, second-degree felony

Tampering with evidence (three counts), third-degree felonies

Complicity to failure to comply, third-degree felony

Complicity to failure to comply, fourth-degree felony

Engaging in a pattern of corrupt activity, first-degree felony

Interference with or diminishing forfeitable property, fourth-degree felony
Additionally, Brock was ordered to pay a $20,000 fine, and her 2014 Ford Fiesta, as well as $3,713 in cash were seized.
For violating the terms of community control on her prior sentence, Brock's original 18 month prison term was also reimposed.
"You're going to get out of prison, and you're going to have most of your life still ahead of you," Cottrill told Brock. "You know me well enough to know I'm rooting for you, actually."
Brock, who became hysteric after the prison term was imposed, was escorted out of the courtroom and back to the county jail.