Zanesville Farmers Market returning to Weasel Boy Brewing Saturday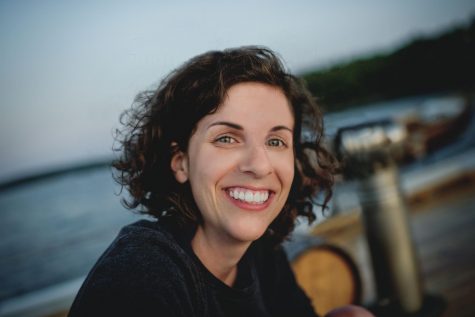 Late last summer, a small group of growers and producers at the Zanesville Farmers Market proposed the idea of extending the season with a fall market. We were thrilled at the thought and quickly took action to make that happen. We had partnered with Weasel Boy Brewing on projects in the past and were impressed by their commitment to investing in their community, supporting local initiatives and sourcing local ingredients. Long story, short: Weasel Boy Brewing owners, Jay and Lori Wince, took a leap of faith with us and agreed to provide the space for the first ever Fall Farmers Market, and now, for our first Spring Farmers Market.
2019 promises to deliver a host of fresh opportunities, not only for the market, but for our community as a whole, should we chose to embrace them. For the first time ever — thanks to a small group of stubborn farmers who are determined to master the art of winter growing in high tunnels — we are able to expand our market season from a mere six months (May to October) to ten months (March to December)!
When we began with the fall market, we didn't know what to expect, but it was clear from day one that the extended season markets would become a place for consumers to support and form bonds with the growers and producers who raise the food that sustains us. We discovered that our small community has a large appetite for local foods. We saw faces we knew and those we came to know. Local musicians donated their time and talent to provide entertainment for the gathering. Through this experience of bringing many different individuals together, we learned that the consumers in our community are every bit as passionate about fresh, local products as our growers and producers.
I have always felt that the Zanesville Farmers Market is about more than any one vendor, product, consumer or board member. It provides an opportunity to make a positive impact right here in our own community, and it has evolved into what it is today because of each and every person who has made a point to show up and contribute to it in their own special way.
Our goal with all of this is to make a positive impact on our community, whether it's through improving digestion from the kombucha (fermented tea) made by Lapp It Up Kombucha, reducing allergy symptoms with local honey harvested by Bee Barons or gaining additional nutrients from pasture raised meats and seasonal produce that is raised in clean, healthy soils, harvested the day you take it home. The market provides a space for residents and visitors to build meals using fresh, local foods and to invest in the people who live and work here, which allows our local economy to grow, leading to more jobs in important fields like agriculture. All of these things working together creates a sense of community every Saturday morning that would not exist otherwise.
Opening day of the Spring Farmers Market is Saturday, March 9, and we invite you to experience all that it has to offer. There, you'll find live music by a rotation of local musicians (opening weekend's music is provided by Brandon Middleton), along with a variety of local products, including freshly baked goods, goat cheese, maple syrup, pasture raised meat, raw local honey, seasonal produce, handmade craft items, and more! In addition to breakfast pizzas that feature local farm eggs, the brewery will have local craft beverages available. This market is a collaborative effort and we appreciate all the support you have shown.
The Spring Farmers Market is held every Saturday, 11 a.m. to 2 p.m. at Weasel Boy Brewing, March 9 through April 27.