Local pizza franchise owner jailed after failing court-ordered drug test
A local business owner left court in handcuffs after his bond on a drug possession charge was revoked.
Kevin Bishop, owner of several area Creno's Pizza locations, tested positive for cocaine at the time of his plea Monday afternoon.
Bishop had pleaded guilty to a prosecutor's bill of information early Monday afternoon before Judge Kelly Cottrill on a fifth-degree felony drug possession charge for cocaine. His attorney, David Mortimer, argued for treatment in lieu of conviction.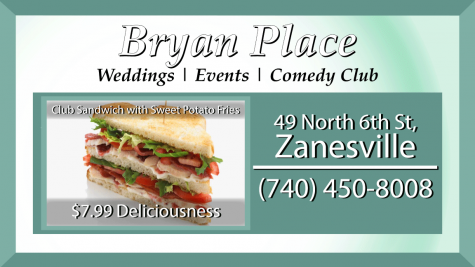 Shortly after Bishop left the courtroom on a $5,000 own recognizance bond, he was returned for failing his drug test.
Bishop told Cottrill he last used drugs on Feb. 21 and thought it would be out of his system in time for his hearing.
Additionally, Bishop was scheduled to begin his drug treatment program through Muskingum Behavioral Health this week.
Cottrill revoked Bishop's bond upon his second appearance of the afternoon.
Bishop was placed in handcuffs and escorted to the Muskingum County Jail with the rest of the inmates in court Monday.