OUZ hosting critically acclaimed composer, invites community members to free concert
In honor of Black History Month, Ohio University Zanesville is hosting a free concert for the community featuring Dr. Mark Lomax, II.
Lomax is a well known composer, recording artist, drummer, activist and educator. He received the 2018 Wexner Center for the Arts at the Ohio State University Artist Residency Award.
Each year, OUZ hosts an event for Black History Month to further educate students and invites community members to take part in the events as well, Holly Voltz, OUZ Communications and Marketing Coordinator, said.
"It's something really exciting that we can bring him here," Voltz said.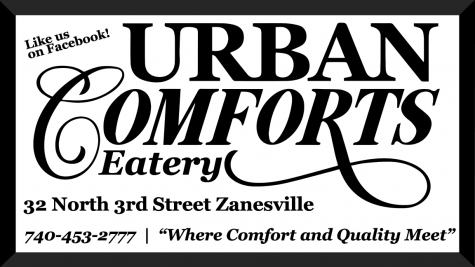 According to a media release, Lomax is highly sought after lecturer for his specializations on socio-political and spiritual aspects of African American arts and using different arts to build community.
On Thursday, Feb. 28, Lomax will perform in the Elson Hall Auditorium starting at 7 p.m. His performance will be followed by an open discussion about Black History Month.
Due to Lomax's critically acclaimed success, Voltz said it's a huge benefit for the community to have an opportunity to see his performance, especially free of charge as many of Lomax's concerts cost upwards of $50 for a ticket.
Students and community members that register for the event are guaranteed a spot at the event, but anyone is welcome to show up at the door the night of the event to fill unclaimed seats.
To register for the free event, click here.