Storms causing flooding across county, road closures due to high water
Many areas throughout the county are experiencing flooding as the rain continues into the evening Tuesday.
State Route 16, just inside Coshocton County is currently closed.
EMA Director Jeff Jadwin said OH-16, around the Muskingum-Coshocton County line, is under water. He advised drivers to take another route as flooding on the roadways is also causing significant traffic build up in the area.
In addition to OH-16, the main road leading into Riverside Airport is completely under water.
There are parts of Linden Avenue, heading toward Riverside Airport, that have "High Water" signage posted including areas near McIntire and near North Linden Storage.
Other roads currently under water include:
Bagley Road in White Cottage

Lambert Road off OH-93

Darlington Road near Baughman Run

The 2400 block of OH-666

Old River Road near Virginia Ridge Road

Shady Lane in Blue Rock

Pinkerton Lane near Foxfire Drive

300 block of Kopchak Road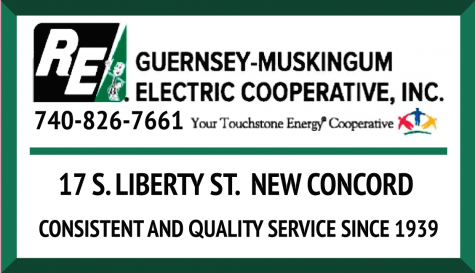 As waters are flowing from the north, Jadwin said the water levels near the Y-Bridge are higher Tuesday than they have been during previous days.
A flood warning is in effect for Muskingum County until 12:30 a.m. Wednesday and a flood advisory is in effect until 1 a.m. Wednesday. There will also a wind advisory in effect from 10 p.m. Tuesday until 4 p.m. Wednesday.
As storms are expected to continue throughout the night, Jadwin said to expect more flooding.
While the EMA cannot force anyone to evacuate their homes, Jadwin advised residents with water surrounding their homes to seek shelter elsewhere as the storms continue.
With water levels rising onto the roadway, Jadwin asked drivers to "turn around, don't drown" by driving through flooded areas.
Already, a woman has tried driving through flood waters and became stuck and needed assistance being pulled from the water.