New Concord Village Council welcomes newest member during February meeting
The newest member of the New Concord Village Council was sworn into her seat at the beginning of council's February meeting on Monday.
Kristi (KJ) Kearns stood with her husband and three young daughters as she took an oath to claim her seat among the rest of the council members.
"I'm excited," Kearns said. "I'm excited to work with other people on council, they all seem personable and fun."
Kearns grew up in New Concord and moved away for a number of years before returning as she and her husband wanted to raise their family in the village and within the East Muskingum School District. She said her husband supported her decision to join council from the start.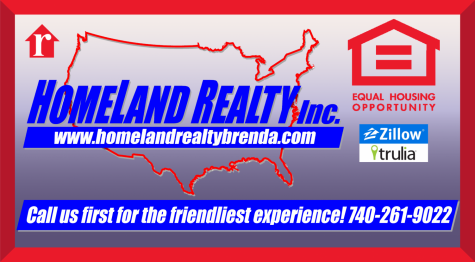 "We support each other, we're a team," Kearns said.
In a letter Kearns submitted to the members of council, she stated her first motivation for filling the vacant seat was to serve her community and maintain the appeal of New Concord as it's a "desirable place to live."
"I believe in local government and serving the community where you live, and I'm interested in helping to keep this place a place where all people, young families and otherwise, want to come and live," Kearns wrote.
A stay-at-home mother and the director of small group and kids' discipleship at Zanesville Neighborhood Church, Kearns said she has had a wonderful experience living in New Concord. In her letter, Kearns states that she wants to be apart of the group that works to make other's living experience within the village positive, as well.
As a portion of her council duties, Kearns will be serving on both the infrastructure and policy committees.
Although it's early on in her council career, Kearns said she admires the intelligence of the council members and is thankful for their willingness to work with her and bring her up to speed on the current happenings.