Commissioners proclaim start of 4-H Week
Monday kicks off the beginning of the 2019 4-H Week.
The Muskingum County Commissioners presented 4-H Educator Jamie McConnell with a proclamation Monday morning to start 4-H Week.
In the proclamation, it states that children involved in 4-H are 1.9 times more likely to get better grades in school than students that are not involved in 4-H.
"One of the things we're talking about right now is workforce development, so kids learn organizational skills, leadership skills, teamwork, communication — those soft skills that employers are looking for," McConnell said. "Those are the types of skills that kids have the opportunity to grow in 4-H while doing things that interest them, whether it be camp or certain types of projects."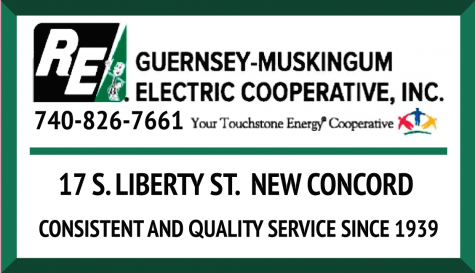 Muskingum County 4-H is continuing to grow with nearly 40 new adult-volunteers for 2019 and about 185 campers that attended 4-H camp in 2018.
"4-H enrollment in Muskingum County is in the top five, I haven't seen the statistics for 2018," McConnell said. "In '17 we were number three in the state for community club enrollment."
On Wednesday, Feb. 13, from 6 to 7 p.m. there will be a 4-H kickoff event at the Rolling Plains United Methodist Church to display projects, learn more about what 4-H offers, projects to get involved in and teen leadership opportunities. County awards will be to follow at 7 p.m.
Rolling Plains United Methodist Church is located at 3350 Moxahala Park Rd. in Zanesville.