'Shop to Stop' Human Trafficking event raises over $1,000 to fight local trafficking
Vendors from Zanesville to Columbus set up shop at Weasel Boy Brewing Friday night in an effort to raise money to combat local human trafficking at the second-annual 'Shop to Stop' Human Trafficking event.
"It's a great event. It raises money for a good cause," Lori Wince, co-owner of Weasel Boy Brewing, said. "Last year they raised money to bring in speakers just to kind of educate people about what human trafficking is, how it affects you, how it affects different people in the community. We definitely support that."
By each vendor donating 10 percent of their online and in-person profits to the cause, Mid-East Ohio Rescue and Restore Coalition (MERRC) was able to raise over $1,000 to benefit the volunteer organization's core goals. MERRC is dedicated to educating and raising awareness in the community about human trafficking, as well as helping local survivors of human trafficking.
MERRC, in partnership with the owner of Slated in Spirit Designs, AnnaMarie Kovach, brought upscale vendors from the local art community to display their work and make a few sales for a good cause.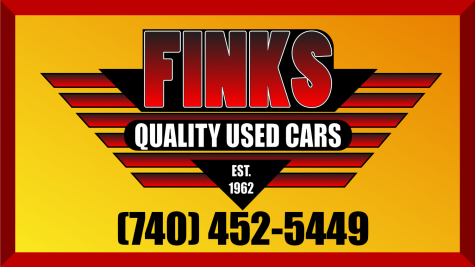 "It started out that it was important to her which made it important to me because I've got her back," Kovach said about MERRC assistant director Janet Long. "But the more I learned, the more I realized that, yeah it is right here."
Kovach said her 20-year-old daughter was approached online by people with a human trafficking agenda even though Kovach always had a very close eye on her daughter's social media usage.
"I get that it's a thing and with the internet, it's even more of a thing," Kovach said. "So, it's a scary thing and I know there's victims out there that need help and people need to be educated. Parents need to be educated."
Due to Kovach's ties to the local art community, and her strong personal relationship with Long, she's dedicated to helping MERRC fundraise in hopes of educating the community further about human trafficking.
In a previous Y-City News Report, Long said that MERRC recently used its funding to financially help a woman that survived a life of human trafficking.
The victim's boyfriend had been trafficking her along with several other women and he was recently incarcerated, Long said.
"I think it's a cause that's often under-represented, that's misinterpreted," Ron Cole, owner of Cole's Aircraft Aviation Art said.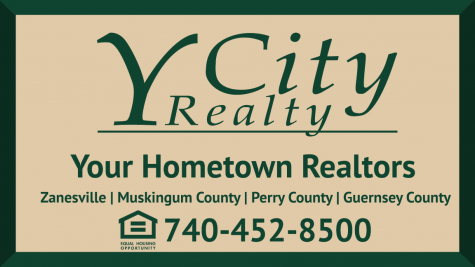 Last year, Cole had a prior commitment and could not attend the event, but sold a piece where $200 of the profit went toward MERRC. This year, Cole was able to attend the event but went one step further by donating an additional 20 percent of his online sales for 48 hours to the organization.
Midway through the event Friday night, Cole had raised $635 for MERRC.
"I consider myself a lucky person, as far as I've been able to make a good living doing what I love to do and my feeling is, there's something wrong with that if you're not giving back," Cole said.
While many of the vendors at the event were displaying and selling their artwork, the owner of Fourteen Twenty Nine Bakery in Columbus brought her baked goods. Amanda Caldwell dedicates her business to anti-human trafficking efforts and helping survivors.
Caldwell founded Fourteen Twenty Nine Bakery in January 2018. She runs her business as a social enterprise, so her work goes toward benefiting others. In Calwell's case, 10 percent of all her profits are donated to organizations dedicated to educating the public about human trafficking and helping survivors.
"I always knew I would start a business but I just, I wanted it to have a purpose and not just be out here kind of floating around," Caldwell said. "I wanted to have a cause and human trafficking survivors are a population I've worked for several years and it's really important to me that these women are empowered and are kind of able to go back into the workforce."
In the coming years, Caldwell said she hopes her business will be a place of work to employ women who were human trafficking victims and women who have backgrounds that would make it difficult to become employed elsewhere.
To get more involved with anti-human trafficking efforts in the community, MERRC is a volunteer organization welcome to new members. Meetings are the second Thursday of every month from 3 to 5 p.m. at ForeverDads located at 109 Madison St. in Zanesville.