Man stands trial for 1998 alleged rape, attempted murder case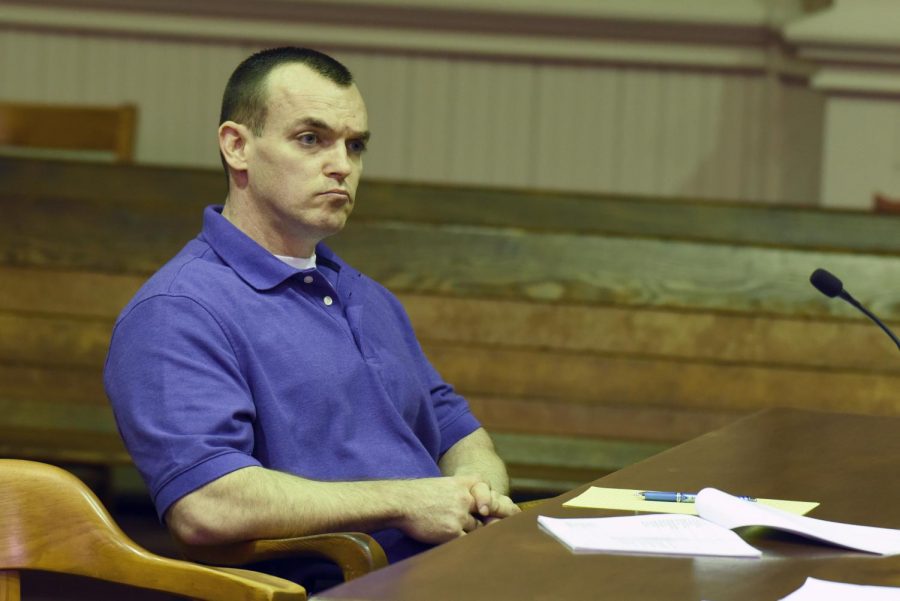 A Newark man is facing life in prison without the possibility of parole as he's currently standing trial in Muskingum County for crimes he's alleged to have committed 20 years ago.
John J. Iden has been charged with Rape, three counts of Kidnapping, Attempted Murder — all felonies of the first degree — and Felonious Assault, a felony of the second degree.
Wednesday morning, the trial concerning the defendant, Iden, began with opening statements presented by Muskingum County Assistant Prosecuting Attorney Ron Welch, representing the State of Ohio, and Jeff Blosser, representing Iden in Judge Kelly Cottrill's court.
According to Welch's opening statement, on the morning of Sept. 26, 1998, a woman was found standing in a field off a road in Dillon State Park covered in blood, wearing a T-shirt and one sock.
The man that found her, Robert Kremer, had been groundhog hunting and stumbled upon the woman during his drive. He gave her a blanket and paper towels as she was covered in blood. He took her to a nearby residence where the Muskingum County Sheriff's Office was contacted.
"I came across a lady who was severely injured … she was just kind of standing there," Kremer said during his testimony.
The woman had suffered severe damage to the back-left side of her head. Injuries that Dr. Michael Shannon, a neurosurgery specialist assigned to the woman's case, classified as "life-threatening, potentially fatal injuries."
During Shannon's testimony, he further explained the severity of the injuries, stating that he could see shattered bone fragments from the woman's skull in the six lacerations to her head.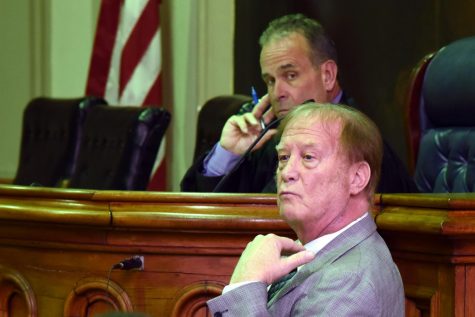 Kremer and Shannon were two of fourteen witnesses that testified on behalf of the State of Ohio throughout the day Wednesday. Witnesses, Wednesday, ranged from bartenders that interacted with the woman the night before she was found, to the man she drove to the bar with the night prior to doctors that handled the woman's medical care.
All witnesses answered questions from both sides of the case attempting to provide clarification to a night and early morning that the victim had no recollection of. The woman had no knowledge of what had occurred to her between the time span from when she left a friend's house on the night of Sept. 25, 1998, with a man she vaguely knew, to the time she was in the hospital the next morning.
Law enforcement interviewed between 80 and 90 people in connection to the case, Welch said.
Welch stated in his opening statement that the lead victim in the case was one of six women, or teenage girls, that had allegedly been sexually assaulted by Iden between both Muskingum and Licking counties. All six victims naming Iden, currently 45, as their attacker.
Iden will turn 46 Friday.
Due to the technology used in testing sexual assault kits in 1998, law enforcement could not prove beyond a reasonable doubt that Iden was the man that sexually and physically assaulted the woman.
In 2016, that same sexual assault kit was summoned from the Muskingum County Sheriff's Office to be retested as part of a special initiative led by Attorney General Mike DeWine.
By Oct. 6, 2017, more than 13,000 sexual assault kits across the state of Ohio had been tested for the first time or retested with improved technology.
The DNA testing of those kits led to the indictment of Iden by a grand jury on all five counts mentioned above, according to a media release from the Office of the Attorney General in 2017.
Iden was arrested on Sept. 20, 2017. He has been held in the Muskingum County Jail since his arrest.
The trial will resume Thursday morning and is expected to last several days.