New Concord welcomes Christmas season with parade and lights
The conclusion of Thanksgiving marks the beginning of the Christmas season in New Concord.
On Monday, Nov. 26, the celebration begins at 6 p.m. with the East Muskingum School District tree lighting ceremony at the park between the elementary school and library on Main Street.
Students from the Larry Miller Intermediate School 5th grade choir will perform during the event.
Carrying the tradition charged with the most recent teacher to have a baby, East Muskingum Middle School 7th grade math teacher Sarah Williams will officially light the tree with her family.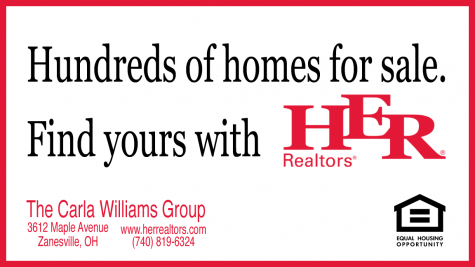 Following the tree lighting is the annual New Concord Area Board of Trade Christmas Parade.
The parade begins at 6:30 p.m. and travels along Main Street.
Following the parade, festivities continue at Village Park, 2 W. Main St., with an opportunity to meet and talk to Santa.
Muskingum University will host a Celebration of Light on the campus Quad beginning with cookies and hot chocolate at 7:30 p.m.
At 8:00 p.m., ceremonies begin with a tree lighting, Christmas carols and a holiday themed message.
Both the East Muskingum tree lighting ceremony and parade will be broadcast live on Muskingum University radio, WMCO 90.7.