Emile Weaver, the former Muskingum University student who killed her child, leaving it in a trash can alongside her sorority house, may receive a lighter sentence after the Ohio Supreme Court removed a local judge and appointed one from Cuyahoga County.
She will now be resentenced for her crimes, including that of aggravated murder, potentially taking away her life sentence.
In a nearly unheard-of ruling, which local prosecutors didn't object to, Weaver will be allowed to appear in civilian clothing and without restraints.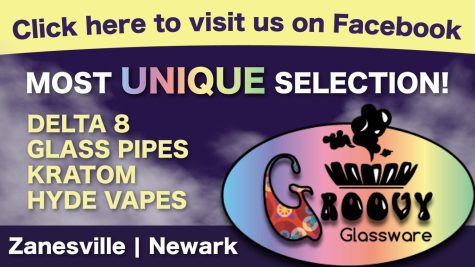 As previously reported by campus, local, state, and national media, Emile Weaver was a 20-year-old sophomore at Muskingum University who was convicted by a local jury of aggravated murder for the killing of her newborn child at trial in 2016. She was also found guilty of abuse of a corpse and tampering with evidence.
While Y-City News began publication in 2018, both current and former reporters have covered the case of Weaver prior to our outlet's creation for Muskingum University's campus newspaper and television station, The Black & Magenta and The Orbit, respectively.
The body of Weaver's child was discovered by members of her sorority, Delta Gamma Theta, on April 22, 2015, in a trash can outside their sorority house. It would later be discovered that Weaver birthed her daughter alone that morning and tied the baby in a trash bag – she had known she was pregnant. The coroner ruled that the infant had died of asphyxiation – Weaver was indicted that summer.
Muskingum County Judge Mark Fleegle presided over the trial and after the jury returned its guilty verdicts, sentenced Weaver to life without parole. Before her case was heard, Weaver's attorneys argued she wasn't competent to stand trial, after her conviction, Weaver would appeal various aspects of both the trial and her sentence, including arguing that she had ineffective counsel as well as fighting against the life sentence, which included arguments that weren't fully originally made at sentencing, such as expert testimony on why young woman sometimes take part in killing their children hours after birth, a medical terminology called neonaticide.
Ultimately, the matter made its way to the Ohio Supreme Court, which chose to hear the case. The decision at hand was whether Judge Fleegle should be removed, allowing another judge to consider her postconviction relief.
Weaver's attorney argued that Fleegle was biased by not allowing Dr. Diana Barnes to be considered an expert.
The arguments made by prosecutors, Weaver's defense, the doctor and Fleegle were all reported in an extensively detailed piece by Y-City News in early 2019: click here to read that article.
In 2022 by a split decision, the Supreme Court ruled that Weaver deserved to have another judge hear her case and decide if her sentence of life without parole should be overturned in favor of a lighter prison term.
"For the foregoing reasons, we reverse the judgment of the Fifth District Court of Appeals and remand the cause to the trial court for a new sentencing hearing and for assignment to another trial judge of that court," wrote the majority.
As Muskingum County's Court of Common Pleas only has two judges, Judge Kelly Cottrill would be the one assigned to resentence Weaver.
The reassignment created a conflict, Weaver's attorney argued in court filings, due to Cottrill's history for how he came to his judicial position.
In the early 2000s, another Muskingum University student, Jennifer Bryan, killed her child, coincidentally enough, in a very similar manner as Weaver. She was charged and Judge Howard Zwelling sentenced her to three years in prison – she only served a few months.
The college faced criticism for not doing more to educate students on Ohio's Safe Surrender Law between the two cases, which was enacted in 2001 and allows parents to legally abandon a newborn within 72 hours of the child's birth. Following the second incident, the university now takes many proactive steps to ensure students know about their options, should they become pregnant, and wish to keep the child during pregnancy, providing details such as where and how they can go about surrendering it.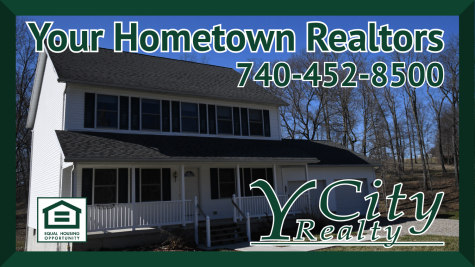 Zwelling, who had previously served 16 years as Zanesville's Municipal Court Judge, was a Democrat in a mostly historically Republican County. After serving most of his first term on the Court of Common Pleas, Zwelling was challenged by Cottrill, who at that time was a county court judge and more importantly a Republican. The race was close, Cottrill ended up securing 52% of the vote, or 19,360 ballots, to Zwelling's 17,827, a spread of only 1,533 votes.
One of the contentious issues during that election in the Fall of 2004 was Zwelling's recent sentencing of Bryan.
"I'm a conservative, no-nonsense, tough-on-crime judge. My opponent is not," Cottrill told the Zanesville Times Recorder in October of 2004. "I hold convicted defendants accountable and responsible for their actions. It takes work to do that."
From various local archives reviewed by Y-City News, it doesn't appear Cottrill ever directly cited the sentencing of Bryan, but letters to the editor were published expressing local citizens' concerns over the short sentence she received during that fall.
In December of last year, outgoing Ohio Supreme Court Chief Justice Maureen O'Connor deprived Judge Cottrill of having any authority to preside over the proceedings until she could rule on the motion from Weaver's defense team.
That motion argued that due to the prior infant death being an issue during the close judicial race in 2004 Judge Cottrill shouldn't preside over the case.
Ultimately, O'Connor removed Judge Cottrill and assigned Janet Burnside, a retired judge of the Cuyahoga County Court of Common Pleas General Division.
"The allegations in Ms. Troutman's (Weaver's defense attorney) affidavit do not support a finding that Judge Cottrill has an actual bias against Weaver or that the judge would be unable to fairly and impartially sentence her." Chief Justice O'Connor wrote in her order. "Nevertheless, 'even in cases in which no evidence of actual bias or prejudice is apparent, a judge's disqualification may be appropriate to avoid an appearance of impropriety or when the public's confidence in the integrity of the judicial system is at issue (cites case law).'"
"Indeed, 'an appearance of bias can be just as damaging to public confidence as actual bias (cites case law),'" Justice O'Connor continued. "Consistent with that principle, Ms. Troutman's affidavit of disqualification is granted to avoid any appearance of bias."
The case has now lingered for roughly 11 months as the parties worked to establish a concrete date and time for the resentencing of Weaver. Her attorneys have filed a lengthy resentencing memorandum with the court for consideration.
Another request, which Judge Burnside has approved and went unchallenged by the Muskingum County Prosecutor's Office, was to allow Weaver to appear in court in civilian clothing and without restraints.
Resentencing begins on Thursday, November 16, and is expected to finish by Friday, November 17.