State Street Bridge reopens as I-70 reconstruction work continues
Ahead of schedule, a busy overpass that connects the north and south parts of town has reopened, many hope it will now be able to help alleviate congestion through and around downtown as other roadway construction continues.
The State Street Bridge formally opened to vehicular traffic late Friday afternoon to much community appreciation though some have questioned its narrow sidewalks, making walking difficult, especially for school children.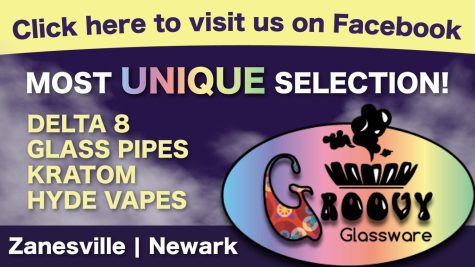 The bridge is one of the original structures that was built when the interstate was brought through Zanesville in the late 60s.
As part of the $88 million dollar interstate reconstruction project through town, the Ohio Department of Transportation deemed the bridge necessary for major repairs.
The closure of the structure made impassable a major route for motorists as other roadway construction projects were underway at the same time.
When it was initially closed in late May of this year, many community members complained about ODOT's lack of signage leading up to the closed bridge, forcing many to get onto the interstate or use private driveways as turnaround points.
Those without transportation also complained that ODOT lacked any concern about those walkers, including children from the nearby schools, as the closure made it nearly impossible to cross the Interstate by foot without making a significant nearly 30-minute detour.
When the bridge reopened late Friday, multiple days ahead of schedule, many noted on social media how nice the bridge looked, but called into question why the sidewalks remained so narrow.  One parent wrote that it concerned her that the sidewalk wasn't wide enough for two school children to walk side by side and questioned why the bridge lacked any divider between the sidewalks and roadway.
When I-70 came through Zanesville, it cut through the neighborhood of West Zanesville, a predominately less affluent community. Instead of reconnecting that part of town with the updated bridge, as ODOT has done in wealthier communities around the state, many expressed on social media that ODOT chose to reconstruct it as cheaply as possible and without the forward-thinking of reconnecting the neighborhoods by making them more walkable and safe for young children and the elderly.
The bridge features updated street lighting that mirrors those found around other parts of town.
The I-70 westbound off-ramp will remain closed until Tuesday, September 13.