Pettit sworn in to Zanesville City Council
A lifelong resident and deeply involved member of the community has been selected to fill a vacancy on Zanesville's city council.
Cody Pettit, 29, will represent the city at large and is believed by many to be a political up-and-comer, someone who is expected to help the city make great strides forward.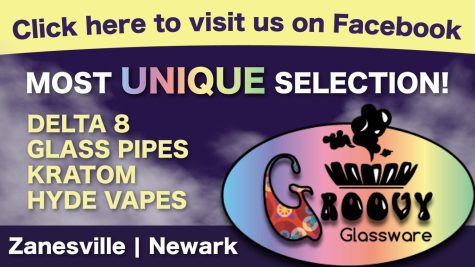 Pettit, who grew up on the city's east side, attended college locally at Muskingum University, studying political science and communication. He then obtained his master's degree from Ohio University in public administration.
After completing his education, Pettit was hired as a Public Affairs Liaison for Ohio Treasurer Robert Sprague in 2019.
He attends New Hope Full Gospel Church, is a member of the Rotary Club of Zanesville, on the Muskingum County Republic Policy Committee, serves on the steering committee for Muskingum County Emerging Leaders and is the Executive Director of Ohio Young Republicans and is also the local club's chairman.
He now resides in the McIntire Terrace Historic District, the city's 4th ward, where he is renovating a historic home.
Pettit fills the empty seat of late Ann Gildow who passed away in May from cancer. She along with Joey Pennybaker-Osborn and Rob Sharrer represent the entire city with its three at-large seats on the 10-person council.
The Muskingum County Republican Central Committee was tasked with replacing Gildow, who was a Republican.
Pettit says he was approached by many individuals and encouraged to submit a resume and statements of support from elected officials.
Ultimately, that committee would select Pettit to fill the vacated seat.
"I'm very thankful to the Republican Central Committee for choosing me to fill this role," said Pettit. "I plan to immediately get to work."
Pettit was sworn in Monday by Zanesville Council President Dan Vincent to a room full of family, friends and political supporters.
"I want people to know I'm approachable, if you have any problem or idea – feel free to reach out," Pettit said in an interview after his first council meeting.
Constituents can reach out to Pettit via the city's website: Cody Pettit, Councilman-at-Large