Terry's Tavern shooter identified, apprehended, facing numerous felonies
UPDATE: Det. Michel has since provided additional details. The shooter remains at large, but Gebhart was involved in the altercation inside the establishment.
An incident that occurred late Friday evening in which a fight broke out and a shot was fired around a local bar is under investigation by city police.
According to Zanesville Police Detective Sergeant Phil Michel, quick action by officers identified the shooter and he was arrested blocks away from the scene.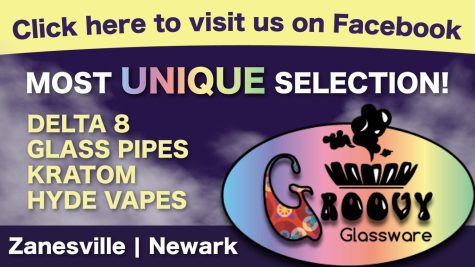 Numerous individuals took to social media Friday night to discuss details about a fight that took place in which an at-that-time unidentified individual fired a shot outside Terry's Tavern along the 700 block of Linden Avenue.
No one was reportedly struck or injured by the gunfire.
Police quickly arrived on the scene and began investigating the situation.
Detective Michel says the call came in around 10:30 p.m. Friday.
Responsive police work quickly identified the shooter as Tristan A. Gebhart, who had fled the scene of the crime.
When he was apprehended a few blocks away, officers recovered multiple firearms.
As a result of the criminal activity, Gebhart has been charged with the following:
carrying a concealed weapon, two counts, a fourth-degree felony
illegal possession of a firearm in a liquor permit premises, two counts, a third-degree felony
tampering with evidence, two counts, a third-degree felony
violation of a protective order, two counts, a third-degree felony
Additional details about the fight and shooting were not released by officials. Gebhart is currently being held in the Zanesville City Jail.
Anyone with information about the fight, shooting or investigation is asked to contact the Zanesville Police Department at (740) 455-0700 or Detective James Devoll at (740) 455-0707.