Two disqualified in commissioner race, Adornetto leading Republican ticket
Muskingum County citizens will have two fewer local candidates to select from this May's primary election as both one Republican and one Democrat have had their petitions for county commissioner invalidated by the Board of Elections.
Meanwhile, multiple statewide races will have challengers in each party. Locally, two races: Judge of Common Pleas and County Auditor will see incumbents retake their seats without a primary or general opponent.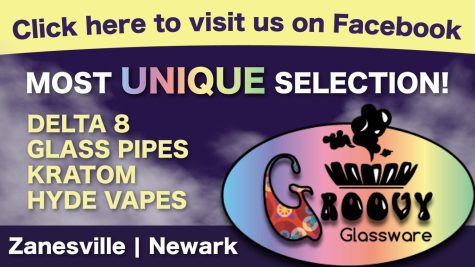 Petitions were certified Monday, securing many candidates the ability to either re-run for their current position or for newcomers to seek elected office.
As previously reported by Y-City News, five candidates, three Republicans and two Democrats, were originally seeking their party members' majority support to become a contender this November for an open seat left by current Muskingum County Commissioner Jim Porter who had announced his retirement after multiple terms of public service.
According to the Muskingum County Board of Election's website, Republican contender Richard Scott Settles and Democrat contender Robert A. Makin both had their petitions invalidated. An exact reason was not posted online. Historically, the invalidation of petitions are the result of a filing or writing error on submitted candidacy forms.
Democrat John L. Furek will run unopposed this May and be the challenger to whomever wins the Republican primary. Furek, 71-years-old, is a retired high school and college German instructor. According to property records, he lives in the Village of Dresden (Jefferson Township), which is Tri-Valley School District.
Republicans Anthony Adornetto and Melissa Bell will vie this May to determine who will be the Republican challenger to Furek this fall.
Adornetto, 38-years-old, is a former military member and currently runs a consulting firm. He was also first to announce his intent to seek the position, as reported by Y-City News in October. According to property records, he lives in Muskingum Township, which is Tri-Valley Local School District.
Bell, 47-years-old, is a farmer and small business owner. She lives in Falls Township, which is West Muskingum Local School District, according to property records.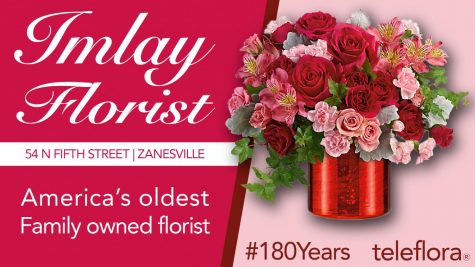 Upon being notified that he was certified, Adornetto released a recently conducted poll of likely Republican primary voters which found he had a roughly 30 percent lead over Bell.
The campaign released the following statement: "We are confident that Anthony's considerable lead stems from his business experience and commitment to Muskingum County."
In response, Bell released the following message to the media: "We can make polls say whatever we want them to say. I am confident that by Election Day when voters have seen my entire campaign, I will be their preferred candidate. If you would like further background on how polling works, you can always ask President Hillary Clinton's communications team."
Specifically, the poll asked: "If the primary for Muskingum County Commissioner were held today, for whom would you vote."
Results are as followed: undecided 47%, Adornetto 41%, Bell 12%
Also on the local ballot this year is incumbent Common Pleas Judge Kelly J. Cottrill and incumbent County Auditor Debra J. Nye. Both are running unchallenged in their respective primaries and general elections.
Editors Note: It still is possible that an independent candidate may file for any of the aforementioned races occurring this November, though in Muskingum County that is extremely rare and unlikely.
Do you have information about any of these candidates you think should be included in a future publication? Y-City News would like to hear from you. Contact us at (740) 562-6252, email us at contact@ycitynews.com or mail us at 247 Market Street, Zanesville, Ohio 43701.