Police investigating Putnam Avenue stabbing death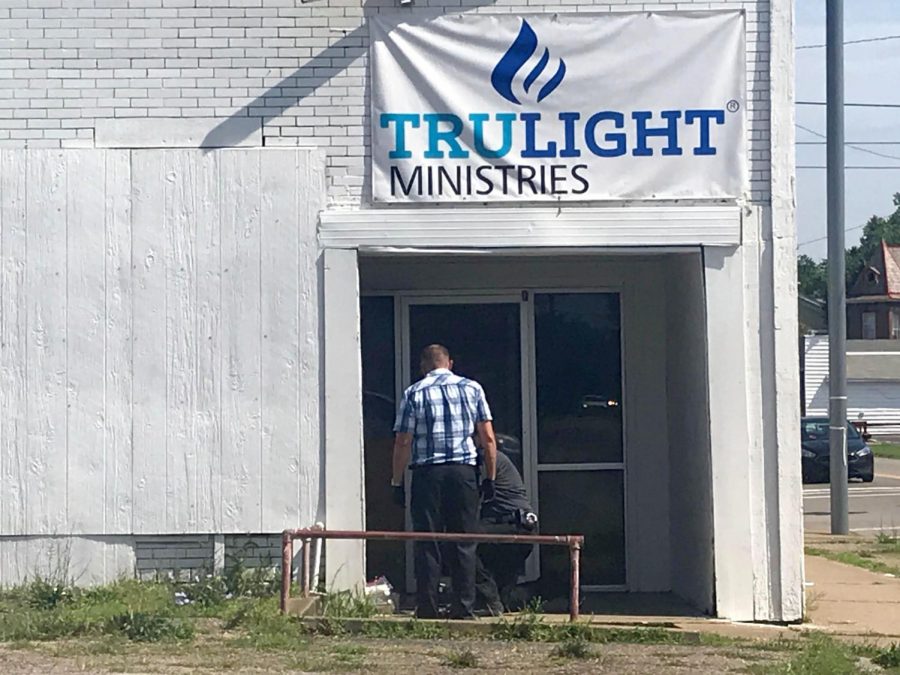 Detectives from the Zanesville Police Department are investigating a fatal stabbing on Putnam Avenue, according to Muskingum County Coroner Charles Feicht.
Police were called to the parking lot located between Trulight Ministries and Putnam Beer Dock a little before 10:30 Monday night.
On Tuesday morning, detectives were seen collecting evidence in the doorway of the church.
A witness told detectives still investigating the scene late Tuesday morning that a man came back to their shared home carrying a knife between 2 and 3 a.m.
The witness told Y-City News that the altercation was likely territorial, potentially involving drugs, alcohol and racial slurs.
Another witness at the scene said the victim was allegedly stabbed a total of three times in the neck and back.
That witness also said the men involved are known for becoming belligerent.
Both witnesses said three men were involved in the altercation, but it's unclear who allegedly stabbed the victim.
According to one of the witnesses, the victim has only lived in the area for a few months and is likely in his 20s. The witness said he was recently kicked out of two homeless shelters.
According to the call log, a first responder found the man lying in the parking lot.
The first responder told police the caller was nearby, screaming that he was trying to save the man's life.
According to the report, the man who called police about the stabbing didn't know what had happened and wouldn't get close to the victim.
The coroner has ordered an autopsy, but couldn't comment more pending police investigation.
Detectives on scene also could not comment.