Mother of newborn admits to using drugs
A Zanesville woman will remain in county jail after disclosing her drug abuse both during her pregnancy and after delivery.
Tiffany Reber, 31-years-old, was apprehended by authorities after her involvement in a theft that uncovered drugs in her possession.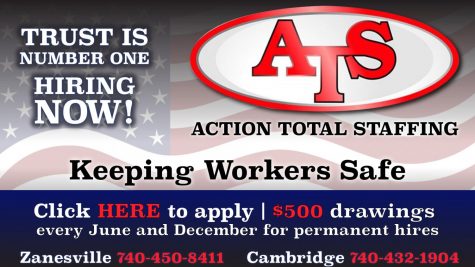 According to her indictment, Reber along with her partner, Nathaniel Shumate, were involved in a theft at the north Zanesville Walmart in September 2020.
When arrested, officers found both meth and heroin in their possession. Between the two, the couple had nearly $2,000 in cash as well.
For her involvement, Reber was charged with multiple counts of possession of drugs, tampering with evidence and theft.
Arraigned on a $50,000 bond, Reber, through her attorney, asked for a recognizance bond referencing her lack of a felony record and recent childbirth.
Muskingum County Assistant Prosecuting Attorney Molly Martin said she felt that bond was appropriate referencing Reber's various traffic offenses, 2016 drug abuse charge and 2018 OVI.
When asked by the judge if she would pass a drug test, Reber said she would not. Her bond was continued as previously set.
The condition of the child is currently unknown, including if it was born addicted to drugs.