Location of OVI checkpoint announced
The Ohio State Highway Patrol announced Friday morning the location of the evening's OVI checkpoint.
Designed to remind operators of the consequences of driving impaired, the event is just one way law enforcement keeps those who've had too much to drink off the roadways.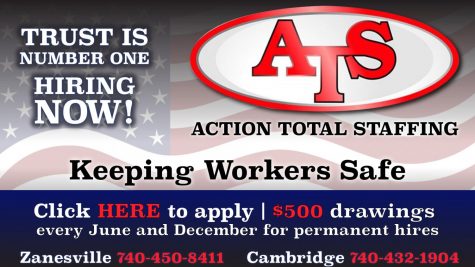 According to Lieutenant R. Pasqueletti of the Zanesville Post, the federally grant-funded checkpoints are conducted to deter and intercept impaired drivers.
"Based on provisional data, there were 586 fatal crashes, in which 350 were OVI related last year in Ohio," Pasqueletti said. "State troopers make on average 25,000 OVI arrests each year in an attempt to combat these dangerous drivers. OVI checkpoints are designed to not only deter impaired driving but to proactively remove these dangerous drivers from our roadways."
The checkpoint will be operated on Friday, August 27, with the support of the Zanesville Police Department.
Located along Maysville Avenue, near Pine Street, the checkpoint will occur between 8 p.m. and 10 p.m.
Operated in conjunction with nearby saturation patrols, Pasqueletti says the combined effort will aggressively combat impaired driver-related injury and fatal crashes.
OVI checkpoints are announced by law enforcement and published by the local media to satisfy the 1990 U.S. Supreme Court's ruling in Michigan Department of State Police v. Sitz, which focused on the Fourth Amendment protections prohibiting unreasonable search and seizure.