Census 2020: Muskingum County gains 336 people in past decade as growth slows
Recently released data from the U.S. Census Bureau shows that Muskingum County observed a very slight increase in population between 2010 and 2020.
While neighboring, more urbanized counties, witnessed higher population growth, other more rural neighboring counties almost all had population loss.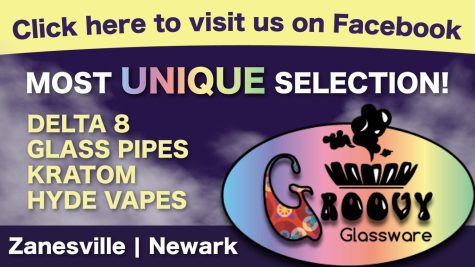 Article 1, Section 2 of the United States Constitution requires that every decade, beginning in 1790, all persons living within the boundaries of the country be counted.
That official tally is used by various government and non-government entities for everything from the amount of federal funds given to local municipalities to each state's number of representatives in Congress.
In April 2021, the Census Bureau announced that based on each state's population totals, Ohio would lose a seat in the U.S. House of Representatives, which has been capped at 435 members since 1929.
At its peak in the 1960s, the state had 24 separate districts representing 9,706,397 Ohioans.
This decade, after the one-seat loss, Ohio will only have 15 seats in the U.S. House of Representatives legislating on behalf of roughly 11,799,448 Ohioans.
Currently, Muskingum County is split into two districts, represented by both Congressman Troy Balderson and Congressman Bill Johnson, whose districts each cover the southern and northern parts of the county, respectively.
On May 8, 2018, voters in Ohio passed a constitutional amendment that is designed to combat the gerrymandering of both federal and state representative districts. Muskingum County has been affected by such a change of boundaries at both levels of government.
Rep. Troy Balderson will now represent all of Muskingum County. His new district will also represent all or parts of Delaware, Knox, Licking, Fairfield, Holmes, Coshocton, Morgan, Perry, Athens and Tuscarawas Counties.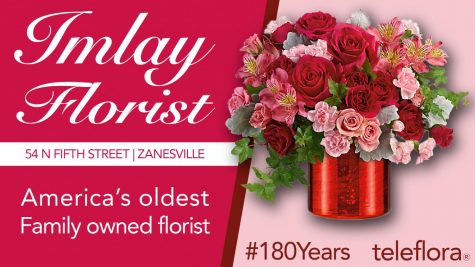 The release of more granular data this year on micro population groups, referred to as Census Blocks, the smallest geographic area for which the Bureau collects and tabulates decennial census data, paints a picture of how the population of the Buckeye State has shifted in recent years.
Urban areas, such as Franklin County, appeared to be the population winners across the state, in which the county observed a nearly 14 percent growth over the last decade. Delaware County, to its north, had nearly a 23 percent gain in residency.
Closer to Zanesville, urban-rural Licking County grew by 7.2 percent for a 10-year population gain of 12,027 individuals bringing it to a county-wide total of 178,519 residents. To its north, Knox County had a modest 3 percent growth and to its south, Fairfield County had an 8.7 percent gain.
Muskingum County increased its population by 336 individuals for a very slight gain of roughly 33 people per year, placing itself at the border of the urban growth, rural loss trend statewide. The 2020 Census put the total population of Muskingum County at 86,410, the state's thirty-first most populous county behind Tuscarawas County at 93,263 and above Ross County at 77,093.
Coshocton County, to the north, lost nearly one percent of its population, Guernsey County, to its east, lost 4.1 percent, falling below 40,000 residents, Noble County, to its southeast, lost 3.6 percent, Morgan County, to its south, lost 8.3 percent, falling below 15,000 county residents and Perry County, to our southwest, lost 1.8 percent, maintaining above 35,000 individuals.
Statewide, the Columbus region was the biggest winner, which appears to include those who choose to live in Muskingum County and commute into the urbanized region. The announcement of Intel bringing at least 3,000 jobs to western Licking County by 2025 is also likely to continue such observed population trends into the mid to late 2020s.
Data shows the City of Zanesville lost 722 residents or roughly three percent of its population. Falls Township gained 587 residents, equal to a roughly seven percent increase. Of the 25 townships in Muskingum County, 15 observed population growth. Washington Township lost 191 residents, the most of any township, at roughly four and a half percent.