Jackoby faces additional sex-related felonies
A former area principal accused of deleting evidence regarding an alleged sexual assault off his cell phone has been charged with three additional felonies.
Dr. Henry "Hank" Jackoby, 49-years-old, appeared in Zanesville Municipal Court for a second time after nude images from an electronic device were retrieved by detectives.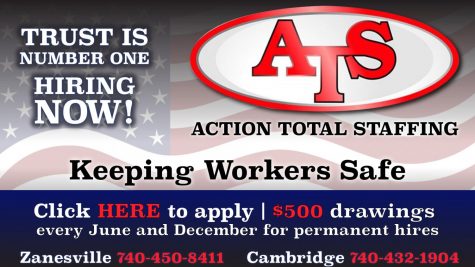 As previously reported by Y-City News, Jackoby was under criminal investigation by the Zanesville Police Department after an alleged sexual assault occurred on Christmas Eve last year.
Maysville Superintendent Dr. Ruth Zitnik was notified after police became aware of the situation in late December and Jackoby was placed on paid administrative leave.
In investigating the alleged assault detectives worked on information about the incident and where it might have occurred.
During that process, Jackoby was asked to speak with a detective and a search warrant was obtained for his cell phone which was believed to potentially contain evidence regarding the alleged assault.
According to testimony provided in court in late January by Muskingum County Assistant Prosecuting Attorney Michael Hughes, when Jackoby was presented with the search warrant and instructed to place his phone in airplane mode, he refused and instead appeared to be deleting content off the device.
Jackoby's attorney, David Mortimer, did not explain his client's actions or respond to a request for comment for clarification.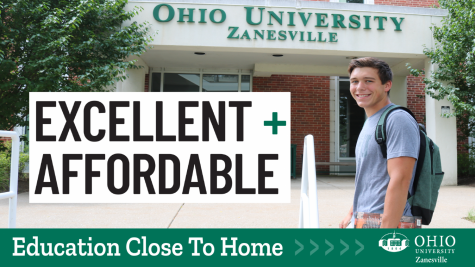 It's unclear if Jackoby was in fact deleting evidence off his phone or if he was instead turning the device off before handing it over to detectives.
Powering the device down would have disabled its quick unlock features such as using a thumbprint or face to open the phone.
Courts have generally agreed that individuals can be made to show their face or provide a finger to unlock an electronic device.
Many appeals courts however have found that someone can't be made to give up their phone's password, a Fifth Amendment protection, which is required after the device has been powered down.
It's likely that detectives instructed Jackoby to place his phone in airplane mode to ensure that material on the device could not be remotely deleted after it was taken into evidence.
While the Muskingum County Sheriff's Department does not disclose what system they used to access and recover cell phone content, many such devices have difficulties after a device has been turned off.
Other agencies such as the Ohio Bureau of Criminal Investigation and the FBI are known to have the ability to bypass even the most sophisticated encryption that protects a device.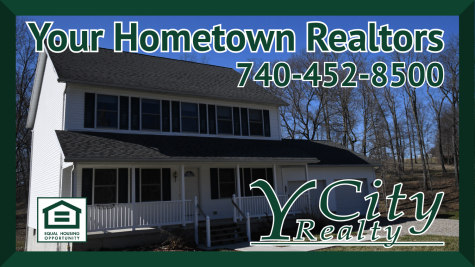 Regardless, Jackoby's alleged actions in front of the detective resulted in city law enforcement charging the former Maysville High School Principal with one count of tampering with evidence through the Zanesville Municipal Court.
He was then arrested by officers and taken to the City Jail.
The charge was then bound over to Common Pleas Court where Jackoby's bond was doubled to $200,000.
The case was presented to a Muskingum County Grand Jury days later.
According to that indictment, jurors believed there was a reasonable probability that Jackoby did attempt to destroy evidence off his cell phone which allowed the criminal case to move forward.
Appearing for his arraignment on a Wednesday morning back in January, Jackoby pleaded not guilty to the single charge and his attorney asked to address his client's bond.
"This bond is not reasonable or appropriate," Mortimer said at the time citing Jackoby's lack of a criminal record, education level, property owned within the county and standing in the community.
Mortimer continued by stating that bond is designed to ensure defendants return to court and that he currently represents other individuals with more severe felonies and criminal records who have lessor bonds.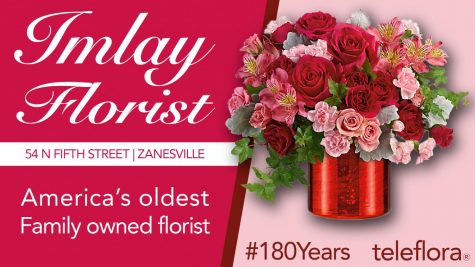 Judge Kelly Cottrill addressed Mortimer's comparison by saying that bond is also designed to protect the public.
Mortimer nodded and requested that the judge consider a recognizance bond for his client.
After nearly a minute of silence, Cottrill said he would reduce the bond down to $50,000 cash, property or surety.
The trial was set to begin on Tuesday, April 13 at 9 a.m.
On Tuesday, a joint motion for continuance and a waiver to Jackoby's right to a speedy trial was filed with the court.
A new date in the tampering with evidence case has not yet been set.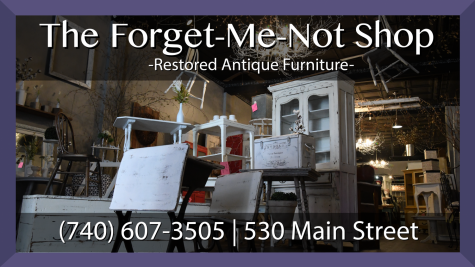 On Wednesday, Jackoby appeared in Zanesville Municipal Court on three counts of illegal use of a minor or impaired person in nudity-oriented material or performance, a third-degree felony.
Zanesville Police Detective Phil Michel was able to say that the individual was not a minor nor a student at Maysville, but could not elaborate further or discuss the age of the alleged victim.
Michel also couldn't say if the person was incapacitated or their level of consciousness.
The date the three photos were taken is also not being released.
No other electronic devices are believed to have been taken from Jackoby, but Michel wasn't at liberty to say if the images were found on his cell phone, just an electronic device that he owned.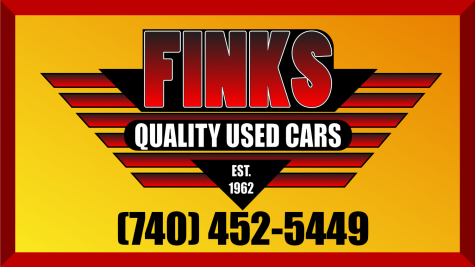 Due to the fact that the offense was a felony, Jackoby's three charges will go before an upcoming session of the Muskingum County Grand Jury to determine if the case will move forward.
If it does, the three charges are likely to be bound over to the Muskingum County Court of Common Pleas, as was his felony tampering with evidence charge.
Zanesville Municipal Judge W. Andrew Joseph set Jackoby's bond at $250,000.
According to Michel, Jackoby has set and posted that bond.
Michel wasn't able to say if Jackoby is the one believed to have committed the alleged sexual assault.
After his indictment in January, Jackoby resigned from Maysville Local Schools.